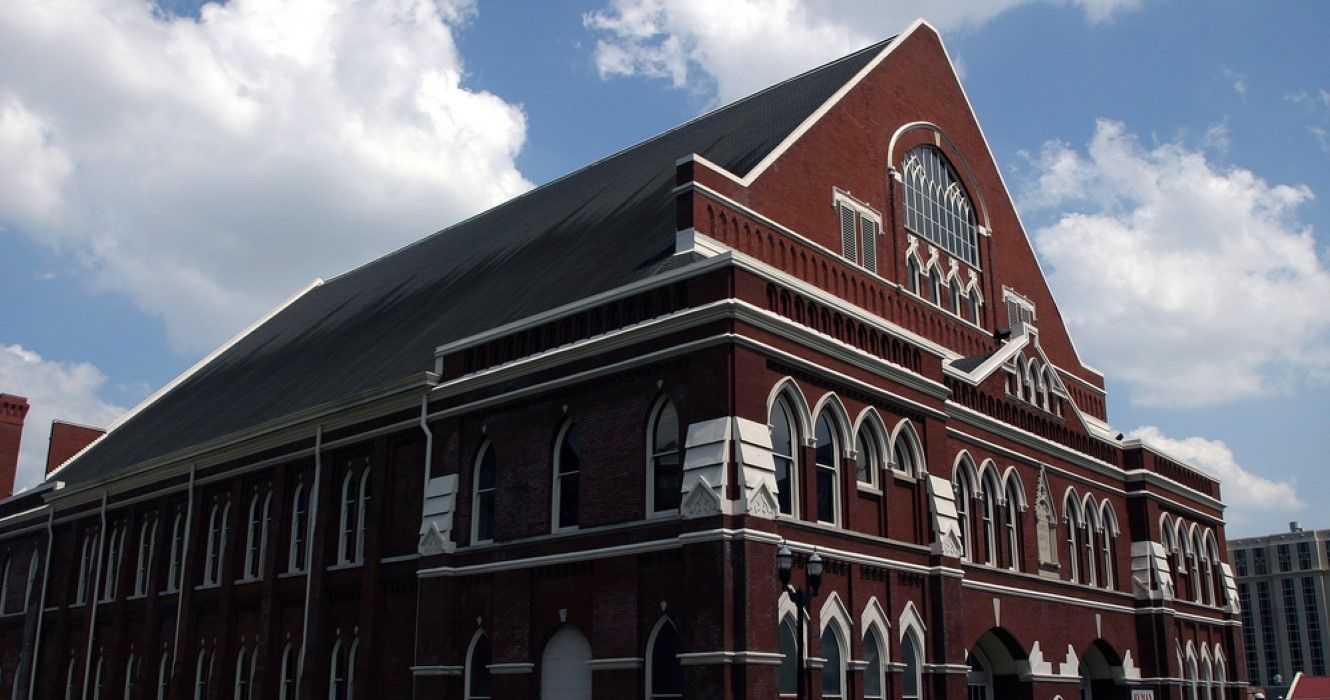 10 Most Epic Concert Venues In America Every Music Lover Should Visit
There is something so special about going to a concert. Seeing the band in person, hearing the vocals and instruments live, dancing with hundreds of people, and spending a few hours truly living in the moment all add to the magical experience of attending a show.
Another factor that makes a concert special is the venue. While there are cool concert venues around the world, the US specifically is filled with incredible theaters and concert halls. While some music lovers prefer road-tripping to the coolest record stores, an unforgettable road trip experience also involves visiting an incredible concert venue. Below are ten of the most epic concert venues in America every music lover should visit at least once.
Related: Guide: How To Find Live Music In Any Town You're Visiting
10
The Green Mill, Chicago, Illinois
Music lovers planning to explore Chicago's energy, music, and arts scene should spend an evening listening to live jazz at The Green Mill. Originally named Pop Morse's Roadhouse, this iconic bar opened in 1907. Throughout the years, it attracted jazz musicians, actors, and even mobsters, including Al Capone.
This iconic Uptown cocktail bar features performances from both big-name artists and local talent. Snap a picture of The Green Mill's iconic green neon sign, then head inside to watch bands perform from 8 pm-midnight.
Address:
4802 N Broadway, Chicago, IL 60640

Hours:
Monday-Friday 4 pm-1:11 am, Saturday 1 pm-1:11 am, Sunday 2 pm-1:11 am
9
Blue Note Jazz Club, New York, New York
New York features plenty of music festivals worth traveling to, but one unique NYC venue every music lover should visit is Blue Note Jazz Club. This unique club contains locations across the world, including New York, Hawaii, Tokyo, Milan, and Beijing. The New York City location was established in 1981 and has hosted several legendary jazz musicians, including Ray Brown and Robert Glasper. A list of upcoming shows and ticket information can be found on Blue Note's website.
Located in Greenwich Village, Blue Note Jazz Club features intimate seating, colorful neon signs, incredible live acts, and a gift shop for travelers wishing to purchase a souvenir.
Address:
131 W 3rd St, New York, NY 10012

Hours:
Monday-Saturday 6 pm-12 am, Sunday 11 am-12 am
8
Preservation Hall, New Orleans, Louisiana
An epic concert hall in the South is Preservation Hall in New Orleans, Louisiana. Preservation Hall itself is very well-preserved, as the building was originally a tavern way back in the early 1800s. This unique concert hall possesses a no-frills, rustic feel. While in New Orleans, many visitors enjoy taking a creative tour of the city's colorful architecture to further enjoy the city's unique buildings.
Preservation Hall is known for sharing traditional New Orleans jazz since 1961. Enjoy an intimate night of live jazz music at this New Orleans gem.
Address:
726 St Peter, New Orleans, LA 70116

Hours:
5-9:30 pm daily
7
Doug Fir Lounge, Portland, Oregon
A West Coast concert venue worth a trip is Doug Fir Lounge in Portland, Oregon. This charming venue, designed to look like a log cabin with a futuristic twist, is perfect for people looking for an intimate concert experience. With a capacity of 300 people, Doug Fir Lounge is known for its intimate indie shows. A list of upcoming shows can be found on the venue's website.
People do not need to take in a show to enjoy this unique venue, however. Doug Fir Lounge doubles as a restaurant, offering breakfast, lunch, and dinner daily.
Address:
830 E Burnside St, Portland, OR 97214

Hours:
7 am-1 am daily
6
9:30 Club, Washington, D.C.
An incredible indie rock venue in Washington, D.C., is 9:30 Club. What started out as a rat-infested building that could only fit 200 people turned into one of the most iconic concert venues in America. Legendary performers such as Nirvana, Red Hot Chili Peppers, and R.E.M. have graced the 9:30 Club's stage. Each concert at 9:30 Club is truly magical, with colorful lights flashing, confetti floating down from the ceiling, and hundreds of people gathered to enjoy the live music.
Address:
815 V St NW, Washington, DC 20001
Related: 10 Truly Awesome Things That Washington, D.C. Is Famous For
5
ACL Live At The Moody Theater, Austin, Texas
When crafting the ultimate travel guide to Austin, music lovers need to include a trip to ACL Live at the Moody Theater. This amazing music venue is known for hosting a wide variety of musicians from varying genres. About 100 concerts are held at this venue each year, and the famous PBS series, Austin City Limits, is taped here.
There are multiple ways to enjoy and explore this venue. The first and obvious way is to buy a ticket to a show. Another route is to embark on a venue tour. These tours take place from 11 am-12:30pm every Monday-Saturday. Tour ticketing information can be found on the ACL Live website.
Address:
310 W Willie Nelson Blvd, Austin, TX 78701

Tour cost:
Adult- $12, child (6-12)- $6, a family of four- $40
4
Hollywood Bowl, Los Angeles, California
With over 1,000 venues in California, it can be tricky to narrow down which are worth visiting. California's top must-visit concert venue is Hollywood Bowl in Los Angeles. Los Angeles is one of the ten best U.S. cities for a day trip, and Hollywood Bowl should be added to any LA day trip itinerary. This breathtaking outdoor venue holds 17,500 people and first opened back in 1922. The arched band shell, designed by Frank Lloyd Wright Jr., creates incredible acoustics. Notable past performers at Hollywood Bowl include Louis Armstrong, The Beatles, and Yo-Yo Ma. The surrounding hills, greenery, and bright blue skies are just as awe-inspiring as Hollywood Bowl's architecture.
Address:
2301 N Highland Ave, Los Angeles, CA 90068
3
Ryman Auditorium, Nashville, Tennessee
A Nashville treasure is Ryman Auditorium. This legendary music venue is most well-known for hosting the Grand Ole Opry from 1943-1974. The venue was even temporarily renamed the "Grand Ole Opry House." Ryman Auditorium also played a crucial role in the rise of bluegrass music, featuring Bill Monroe's Blue Grass Boys in 1945.
After the Grand Ole Opry moved to a bigger venue, Ryman Auditorium endured a period of hardship and sat unused for nearly two decades. Today, however, this important auditorium is restored and has welcomed incredible talents such as Ringo Starr in 2012 and Harry Styles in 2017.
Address:
116 5th Ave N, Nashville, TN 37219

Hours:
Sunday-Thursday 10 am-4 pm, Friday-Saturday 9 am-4 pm
2
First Avenue, Minneapolis, Minnesota
The beautiful city of Minneapolis, Minnesota, is one of the ten most underrated Midwest destinations to visit. While in Minneapolis, music lovers need to visit First Avenue, a unique rock venue since 1970. The building's exterior features a series of white stars painted atop black brick walls. Each star contains the name of an incredible artist or band that performed at this Minneapolis venue, including Tina Turner, The Misfits, and Lenny Kravitz. The venue is known for hosting several past performances by Prince, who was from Minneapolis.
Address:
701 N 1st Ave, Minneapolis, MN 55403
1
Red Rocks Amphitheatre, Morrison, Colorado
Known for its incredible acoustics and natural backdrop, Red Rocks Amphitheatre in Colorado should be at the top of every music lover's bucket list. With a capacity of 9,545, this breathtaking venue opened in 1906. What makes this venue unique is it was built into the natural landscape and rock structure. Evening shows at Red Rocks feature watercolor skies, fresh air, magnificent rock and mountain views, and outdoor acoustics that perfectly scratch the itch in one's brain.
There are plenty of reasons to visit Red Rocks Amphitheatre besides concerts, however. The Trading Post Trail, Red Rocks Trail, and Geologic Overlook Trail all feature incredible views of the red rock landscape.
Address:
18300 W Alameda Pkwy, Morrison, CO 80465