21 Questions With Architect Deborah Berke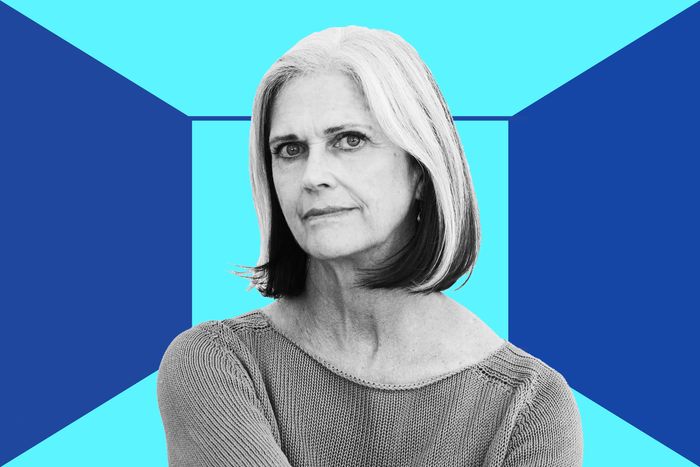 Photo-Illustration: Curbed; Photo: Winnie Au
New York's "21 Questions" is back with an eye on creative New Yorkers. Deborah Berke is the founder of Deborah Berke Partners, the architecture firm behind 40 East End Avenue, the 21C Museum Hotels, the Yale School of Art, and the interiors at 432 Park Avenue. She has been the dean of the Yale School of Architecture since 2016 and is the first woman to hold the position.
Name: Deborah Berke
Age: 68
Neighborhood: Yorkville
Occupation: Architect
What's hanging above your couch?
There are windows above my couch, and I live in a ground-floor maisonette, so what's above it are people and dogs walking by.
What's the first job you had in New York? 
Back in the day, the National Endowment for the Arts had a program called Artists and Schools. It would pay young architects, designers, and artists of all kinds — poets, dancers, choreographers — to go into public schools and teach. After architecture school, I taught "architectural principles" to young children in Flatlands, Brooklyn.
What color are you always drawn to? 
I like the palest imaginable aquamarine blue. I have a thing about the water, not so much the color of water but the color of light on the surface of the water. In the most unique kind of sunsets, the color right at the horizon is actually neither pink nor blue — it's this pale aquamarine with a hint of green that is mysterious and beautiful.
What art or artifact are you most surprised you own?
When I was a very little girl, we lived in a house in Flushing, Queens, that had been built by a man who was a plaster artisan who made the decorative motifs you might see in the Plaza Hotel — the garlands, the curlicues, the 3-D musical instruments that were all made out of plaster and put on the walls. The basement of the house was filled with boxes of ornamental plaster. I saved a few pieces when we moved out. I've had this garland of roses that's two inches wide and 16 inches long and very fragile. If you know my architecture, there's nothing ornamental about it at all, which is why this is unusual for me.
Which New Yorker would you want to hang out with?
Laurie Anderson — she's totally cool and inspirational and endlessly creative. I want to know how she inhabits her life.
What's the last thing you made with your hands?
My mother died last year at age 99 and lived in the same house for 60 years. She saved everything. I found an architectural model I made in school in the attic. It's an eccentric dome made out of wood. It was broken, so I glued it back together. Now, we 3-D print components and assemble them together, and I'm not involved in that anymore. It was so much fun to repair the model, that I told my husband I need a studio not for architecture but just to make stuff.
Is there one thing you own multiple versions of?
I own so much glassware. I've inherited some from my mother, mother-in-law, and grandmother. I buy glassware at yard sales — the thin Finnish stuff and the colorful Italian pieces. I could throw a party and every person would have a different glass.
What New York City museum do you always go back to?
I go back again and again to the Museum of the City of New York. It's always, in some way, about New York, but you're constantly learning something, whether it's about the island of Mannahatta before colonists arrived or jazz or hip-hop or dollhouses. It's a very focused look at enormously broad things.
What do you always have next to your computer? 
Three things: Coffee, a pad, and a pencil. I find typing responses to emails deeply and profoundly unsatisfying. The only satisfying thing about email is deleting it. So I'm always writing notes to myself or sketching an idea. I need a pencil in one hand to balance out the screen.
Where is the best view of the city?
There's a certain flight pattern when you're typically coming from somewhere in the rest of the United States that goes down the Hudson River and you're flying parallel to the avenues. If you're sitting on the east side of the plane, you can look down the crosstown streets. I love that view of New York. I have endless photos of it in my phone, just me gawking out the window at that pattern.
What building or object do you want to redesign every time you see it?
Am I only allowed to have one answer?! There are lots of abandoned power stations around New York. Some of them, sadly, have been torn down. But there's one on the south side of 31st Street between Seventh and Eighth Avenues. It probably had something to do with Penn Station. I don't want to redesign it; I just want to come up with something fun, whimsical, and playful for people to do before getting on or after coming off a train. It would be a shame not to do something great with that building.
What's one thing you would change about your field? 
Anybody who wants to be an architect should be able to become one. I think there are many hurdles on that path. One of them being the cost of architectural education and what it takes to get into the field. So what I would change about my field is to make it more accessible. There would be a more diverse group of people practicing architecture and thinking about architecture and the built environment. If people had greater access to understanding the making and shaping of the built environment, they wouldn't feel helpless or that they have no voice. They could be among the makers and creators, or they could be articulate critics and participants.
If you could live anywhere in New York City, where would it be?
In the 79th Street Boat Basin, in a boat I would design.
What would you hoard, if it stopped being produced?
Blackwing pencils, for sure. The eraser is a rectangle, even though the pencil is round. The outside of it is a shiny black and the lead is the perfect softness.
What do you do to get out of a creative rut? 
I walk by the water.
Where was your first NYC apartment, and how much was the rent? 
I grew up in New York, but my first apartment on my own was on Spring Street between Mott and Mulberry, in what was then Little Italy. It was a little three-story brick house built in the 1820s. I rented the top floor, which was literally inside the roof. It was awesome. It had wooden beams and tiny dormer windows and a deck in the back. I paid $300. It was owned by an older woman who was an artist. The building was torn down a while ago.
Where in the city do you go to be alone?
Well, if I lived on a boat in the 79th Street Boat Basin and wanted to be alone, I would just sail down the river and I'd be really alone. Since I don't yet have my boat in the boat basin, I walk along the East River. I'm not alone, but if I look at the water, I can be alone in my thoughts.
What's the worst piece of career advice you've ever gotten? 
"Wear a skirt." It was from an elderly relative who said, "You always have to look good when you go to work." It was presented as career advice, but it was sexist and presumptuous.
What have you given away to someone that you wish you could get back? 
I gave my father's tiny gold pillbox to a not very good guy who was my boyfriend at the time. It's not like I need a pillbox, but it would be nice to have a small thing that was my father's that I could hold onto for a physical connection.
What's your favorite NYC restaurant and regular order? 
There's a neighborhood Italian place not far from my apartment called Nica Trattoria. It probably has six tables inside and maybe four outside since COVID. It's tiny, and the guy who owns it has a big personality. It's a classic New York experience. Every time I go there, I get the cauliflower as a starter.
What descriptive phrase do you want on your obit headline?
Generous.