3 new art festivals and exhibitions to check out over the Fourth of July weekend | Arts-theater
Looking for something to do with your extra day off this weekend? When not attending a Fourth of July parade or cookout, you might want to stroll through a few of the new art offerings in the Berkshires and environs this weekend. Here are 3 new shows and festivals, most of which open Friday, July 1, to check out. 
1. BERKSHIRES ARTS FESTIVAL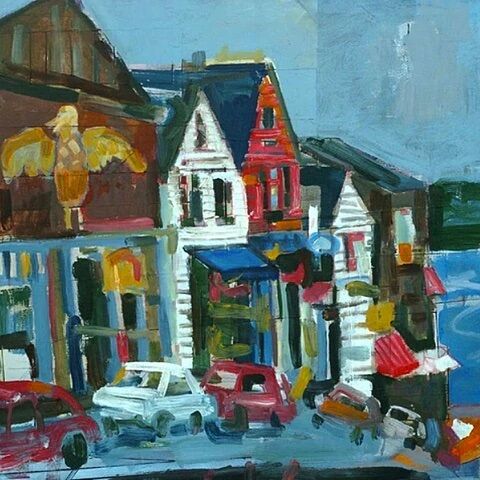 Where: Ski Butternut, Route 23, 380 State Road, Great Barrington
When: 10 a.m. to 6 p.m., July 1 and 2; 10 a.m. to 5 p.m., July 3
Admission: $14, adults; $7 students. $16, weekend pass. Free for 10 and under. No pets except service animals. 
More information: berkshiresartsfestival.com 
The Berkshires Arts Festival returns to Ski Butternut with 150 artist, photographers, woodworkers, metal workers and artisans for three days, July 1-3. The festival, in its 21st year, is produced and curated by An American Craftsman Galleries, Lenox. In addition to the artists selling their work, the festival includes demonstrations and live music. Berkshire artisans in attendance include: Del Martin, of Knox Trail Forge, Monterey; Louis Wallach of Wallach Designs, fine woodworking, Stockbridge; Barbara Doncaster, Watercolors, Great Barrington native; Daniel O'Connor, artist, North Adams; Stephen Donaldson, photographer, Great Barrington, and Dylan W. Kubis, photographer, Sheffield. 
2. JANE HUDSON PAINTINGS: "SPIRIT/NATURE"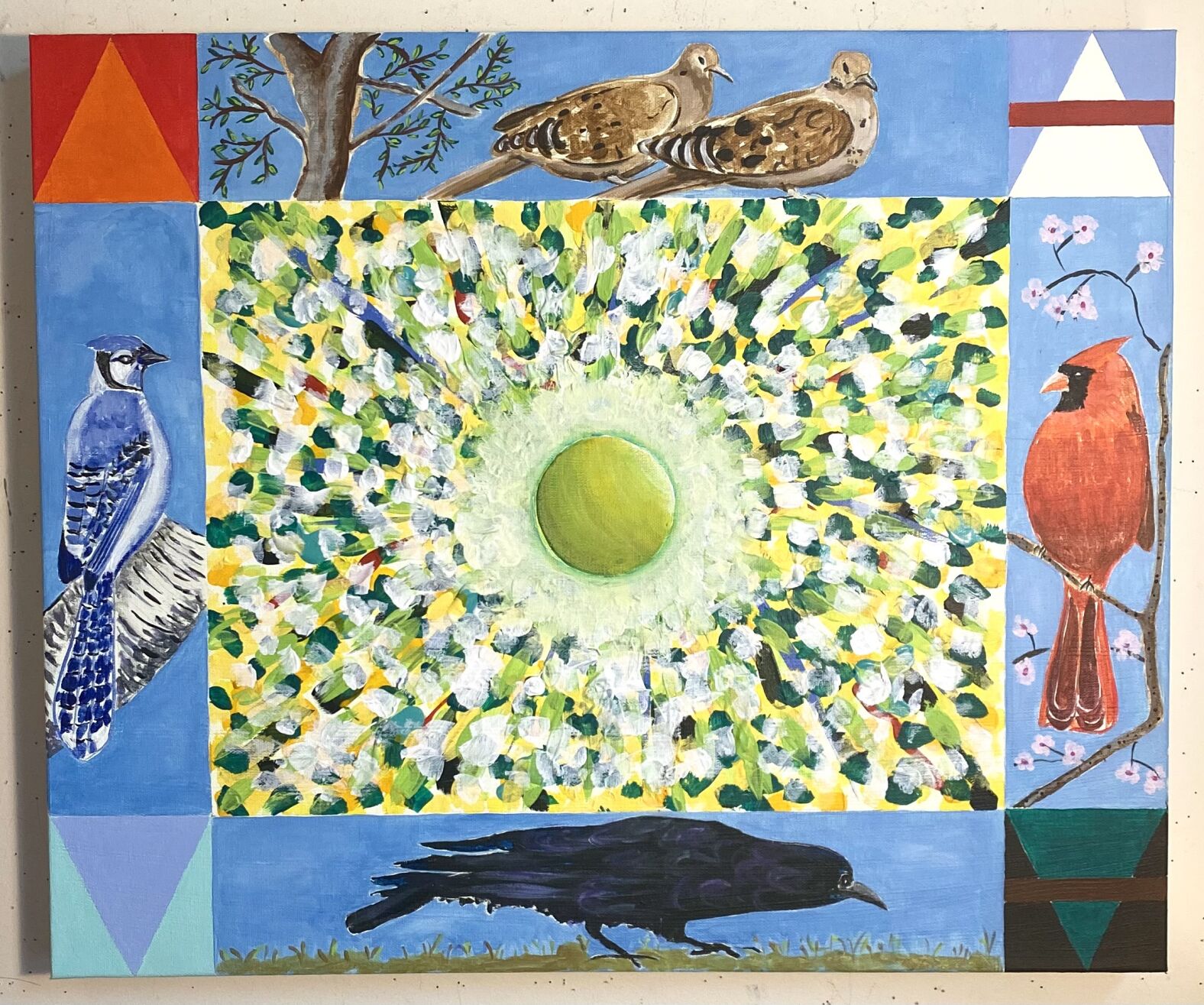 Where: David & Joyce Milne Public Library, 1095 Main Street, Williamstown
When: July 1-31
Opening reception: 3 to 5 p.m., July 8
Library hours: 10 a.m. – 5:30 p.m., Monday, Tuesday, Thursday and Friday; 10 a.m. to 7:50 p.m., Wednesdays. 
More information: 413-458-5369; janehudsonpaintings.com
Jane Hudson is showing works from a series begun in the dead of winter. These 'orb' images speak to various states of mind, cosmic influence and radiant energy. As the winter has led beyond the darkness of space, the source of all our inspiration, and turns to another ratio of light to dark, and the emergence of Sunlight, growth and the fruitful hope of Spring on the Earth.
Hudson's materials range from gouache and flash on Arches paper to acrylic on canvas. She is exploring the ways in which the gestures of abstraction and the illusion of physicality can coexist within the same frame. How the power of the natural world operates as a ground upon which we develop a sense for a world beyond the touch of our senses.
3. "REFLECTIONS"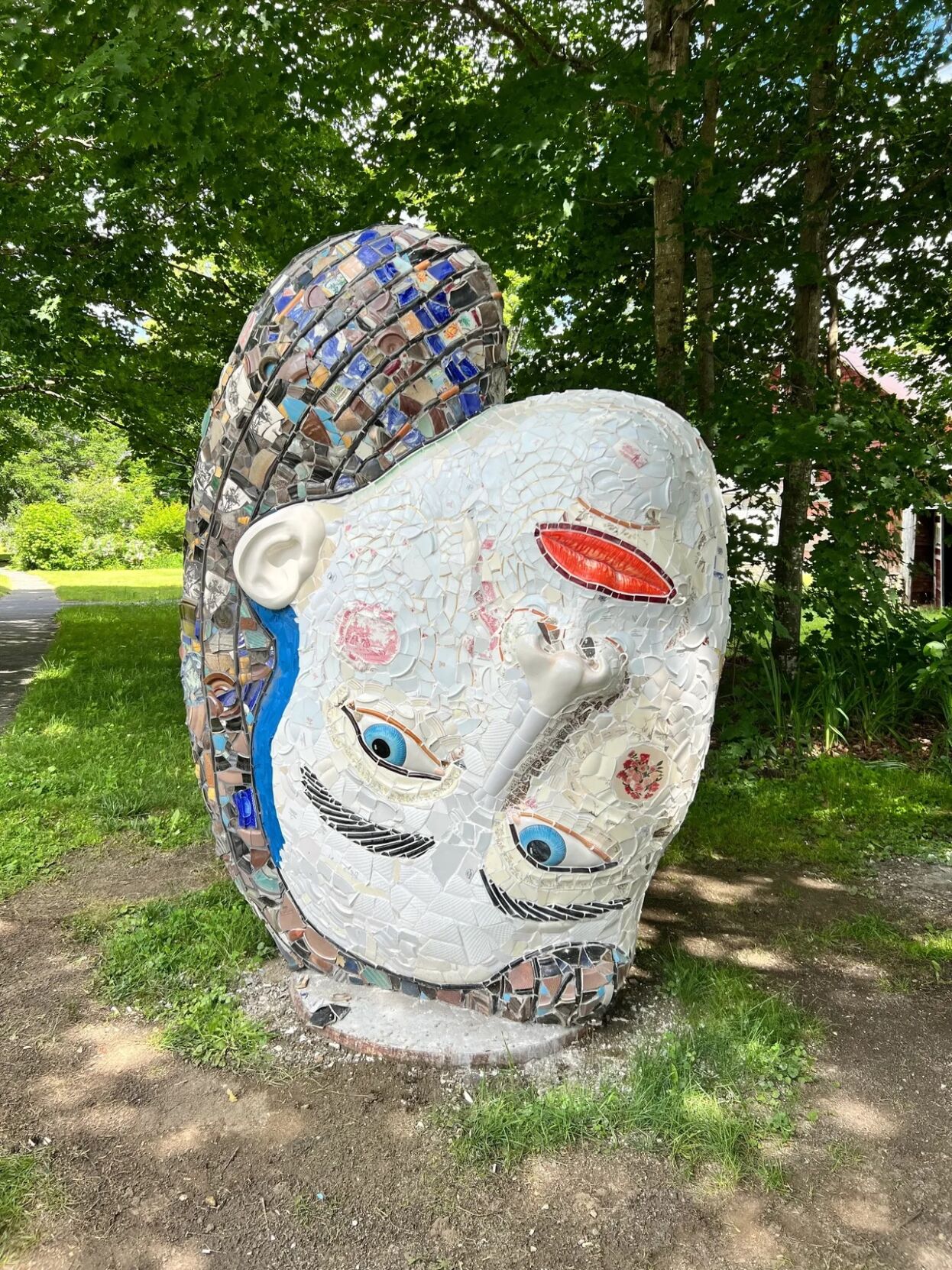 What: A public art project of the Cummington Cultural District featuring 10 works installed along Main Street.
Where: Main Street, Cummington
Opening reception: 5 – 7 p.m., July 2, Pettingill Memorial Field, 14 Main St., Cummington
More information: cummingtonculture.art
"As we began the process of establishing a cultural district in our rural community, our goal was to use this opportunity to bring together people of all ages and backgrounds through arts and music. The nine public art installations presented on Cummington's walkable Main Street featured in 'REFLECTIONS' allow us to share what we love about Cummington and why we live here," Katy Eiseman, a Cummington Cultural District committee member, said in a release.
The public installations include: