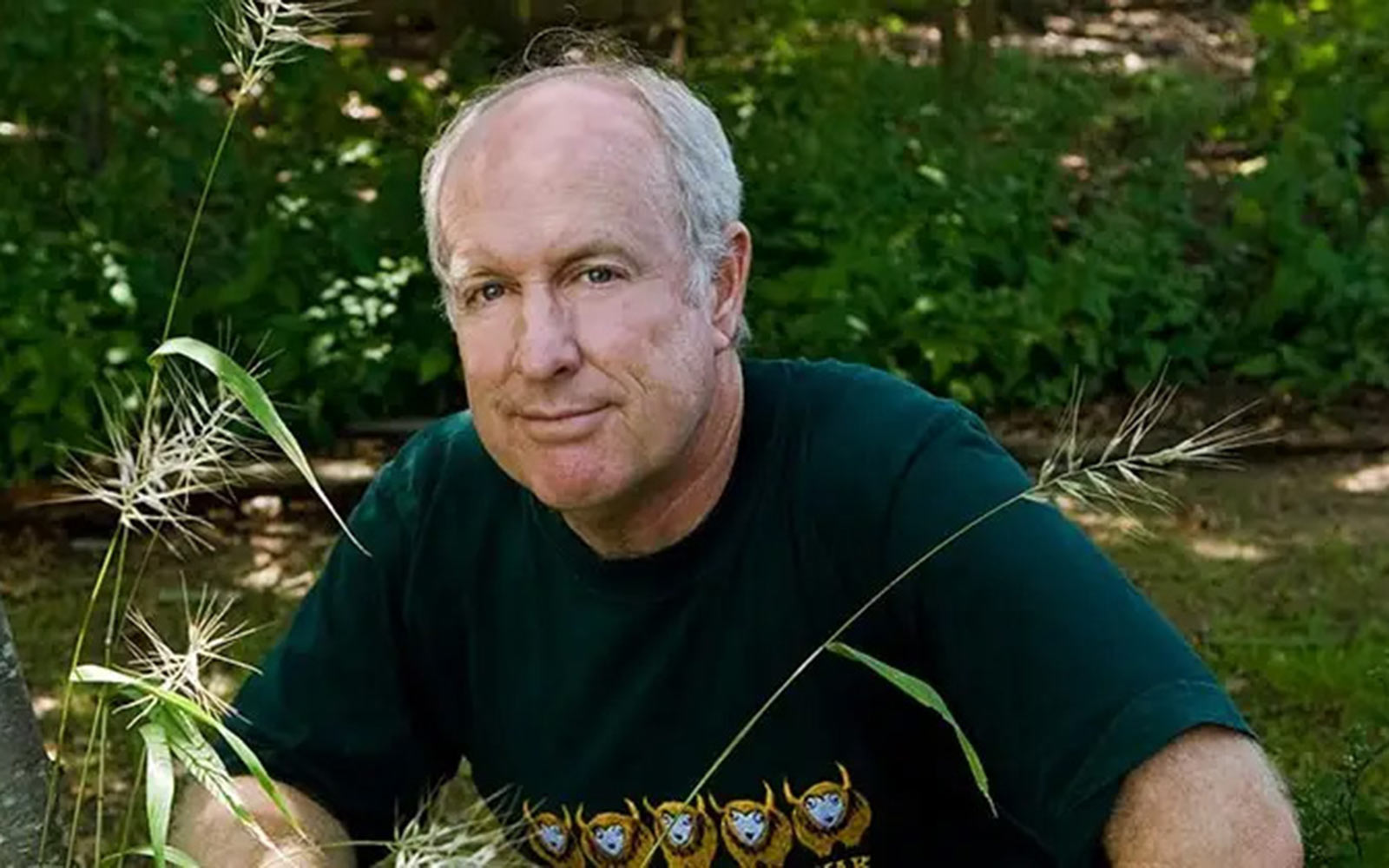 Award-winning ecology author to open Bogan Lecture Series for MSU's landscape architecture department
Contact: Meg Henderson
STARKVILLE, Miss.—Mississippi State's Department of Landscape Architecture is hosting the inaugural guest of the Michael and Rebecca Bogan Lecture Series.
Two lectures from award-winning author Douglas Tallamy this week include "Nature's Best Hope" on Thursday [March 24] at 6 p.m. in Bost Theater and "Restoring the Little Things that Run the World" on Friday [March 25] at 11:30 a.m. in Thompson Hall's Tully Auditorium.
Tallamy is the T.A. Baker Professor of Entomology and Wildlife Ecology at the University of Delaware and is known for his best-selling books published by Timber Press, "The Nature of Oaks: The Rich Ecology of our Most Essential Native Trees" (2021), "Nature's Best Hope: A New Approach to Conservation that Starts in Your Yard" (2020) and "Bringing Nature Home: How You Can Sustain Wildlife with Native Plants" (2009).
Tallamy conducts research on how non-native plants impact food webs and biodiversity. He speaks nationwide on a different approach to gardening and contends the widespread planting of ornamental plants, native to other parts of the world, is creating ecosystem-wide problems.
The Bogan Lecture Series is part of a charitable gift from Michael and Rebecca Bogan through the Mississippi State University Foundation. Established in 2020, this five-year gift to the Department of Landscape Architecture funds equipment for teaching, research and service; enriching the department's studio; and providing for an annual lecture series.
Associate Professor Charles "Taze" Fulford has played a central role in organizing the event and is excited about the opportunities the Bogans' gift brings to the department.
"We teach our students the importance of using native plants in landscape design and thought Tallamy would be a great fit for the lecture series," said Fulford. "We also think he will appeal to the larger community beyond our department. We are drawing in entomologists and ecologists from across the state, as well as the local Master Gardener group and high school students."
"In the past, we have been fortunate to bring in regional speakers to interact with our students," Fulford said. "This fund allows us to bring in experts from across the country."
Sadik Artunc, landscape architecture professor and department head, agreed with the choice of speaker for the inaugural lecture series.
"Our first speaker is a nationally and internationally known ecology and sustainability expert," Artunc said. "This is a great opportunity for our faculty, staff, students and the public to hear from a renowned author and speaker."
The Bogans both are 1987 MSU landscape architecture graduates and reside in San Diego. Michael Bogan serves as CEO of Maryland-based LandCare, a position he has held for eight years. LandCare provides commercial landscape services with 65 branches in 25 states, employing 4,000 individuals. In 2020, Bogan was honored as a Distinguished Alumni Fellow in Mississippi State's College of Agriculture and Life Sciences. Rebecca Bogan volunteers at Torrey Pines State Park in the eradication of invasive species and restoration of natural habitat.
"It means a lot to us to be able to give back to Mississippi State and the landscape architecture department," Michael Bogan said. "We are pleased that this fund will allow the department to bring in nationally acclaimed speakers and draw attention to the relevance of landscape architecture."
For more on the Department of Landscape Architecture in MSU's College of Agriculture and Life Sciences, visit www.lalc.msstate.edu.
MSU is Mississippi's leading university, available online at www.msstate.edu.