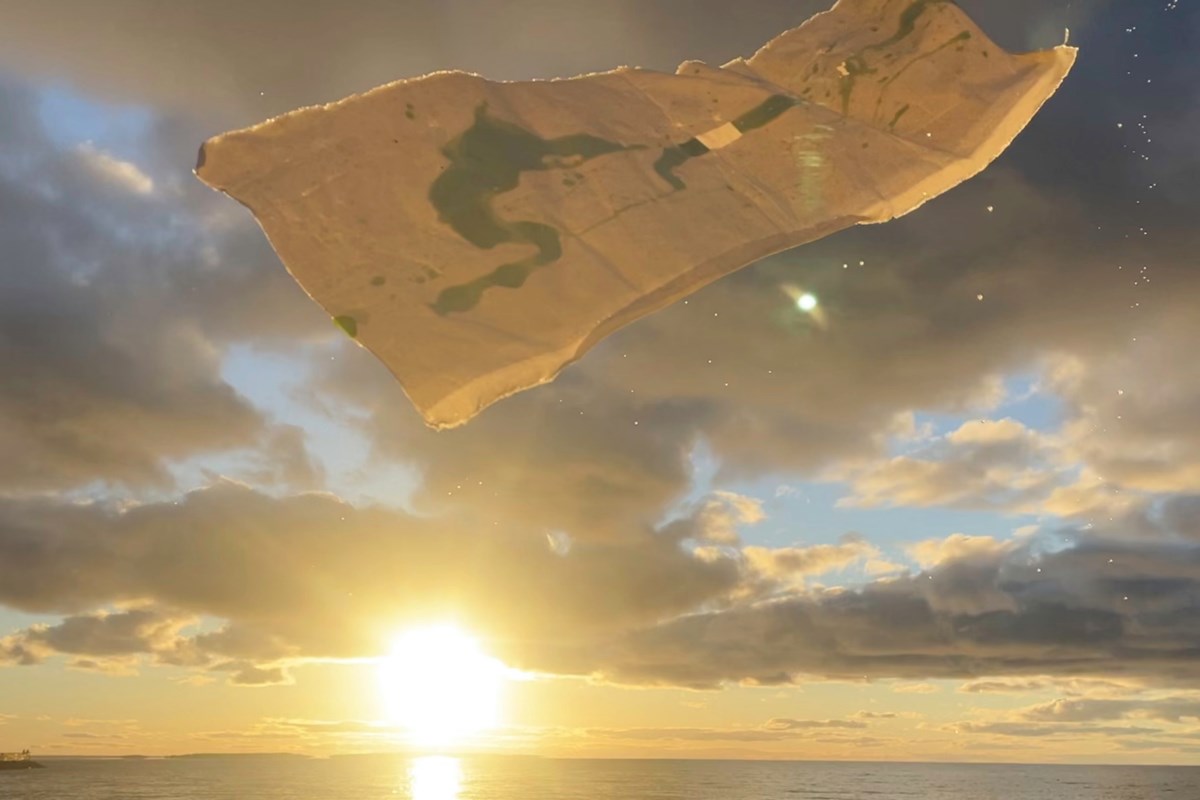 Callander's Alex Dufresne Gallery reopens with Revenant
New works by Alix Voz check out identity, freedom, and connections to pure landscape
Callander's Alex Dufresne Gallery reopened nowadays with a new exhibit by North Bay artist Alix Voz. Her show, entitled Revenant: tie to water, runs until eventually February 26, and there will be an opening reception this Saturday, February 5 from 2:00 to 4:00 p.m.
The artist will be there to converse about her perform, which explores "ideas of abstraction" to give indicating to one's connections to the landscape and the drinking water, and how they influence one's perception of identity.
Voz, who is the curator of the WKP Kennedy Gallery in North Bay, described her "favorite inventive motion is the Abstract Expressionist who ended up asserting their liberty of expression submit-war," and these artists impressed her to delve into the venture that grew to become Revenant.
"I was impressed by their approaches and motivations," Voz ongoing. "The work started off to establish its personal which means as it grew. This inspiration and the all-natural progress of the work's intent led me to the title Revenant Art it is a revival of expression and freedoms."
The works have been developed during pandemic lockdowns, a time through which "I was looking for a sense of flexibility and expression" to expose as a result of her art. Admittedly, "I've generally set stress upon myself to have theoretical function," but for this challenge "I authorized myself to let go of these self-imposed procedures."
With vows to "express myself in a way I felt interesting and partaking," the is effective composing Revenant took form. "It was liberating."
See: Alex Dufresne's newest exhibit highlights journey of exploring ethnicity, household, and self
As some of the is effective approached completion, "I was on the lookout at these portray and felt a solid drive to provide them to the lake. This tie to the water was inevitable," and as soon as lakeside, Vox photographed the performs to depth "the partnership of the paintings and the lake."
"Tying my artwork to the water felt like the ideal conclusion to this project," Voz spelled out. As aspect of her independence quest, she did not "know the consequence when I started" the job, she "simply understood I needed to generate, wanted to paint," to obtain "a perception of freedom."
The works—albeit in an summary and remarkably stylized way—reflect Voz's link with the purely natural atmosphere and how "familiarity of the Northern Ontario landscapes" tell and affect individual identity.
"My work is really impacted by my setting and how certain web sites affect my identity," she stated, and as revenants refers to revival of ideas, it also alludes to one coming back again from an additional place or even from the useless, comparable to how those web pages and activities can figuratively return to memory prolonged just after the original experience.
"This entire body of do the job was my feeling of revenants," she claimed.