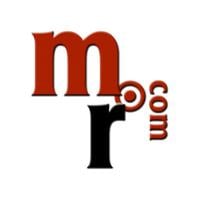 Fay Jones School honors examples of architecture | Colleges & Universities
The Fay Jones Faculty of Architecture and Style at the University of Arkansas honored the impressive style and design operate of its alumni in the course of the school's Winter season Fest Reception and Alumni Recognition Ceremony.
Styles for instructional, health-related, historic, neighborhood, cultural, household, religious, athletic, recreational, hospitality, industrial, corporate and municipal spaces, as very well as city arranging, parks and landscape structure, ended up amongst 55 tasks vying for recognition in the 2021 Fay Jones College Alumni Design and style Awards levels of competition.
Jones, a noted architect, lived most of his childhood several years in El Dorado.
Entries came from Fay Jones School alumni training in metropolitan areas all over the state of Arkansas, as nicely as those people in Missouri, Tennessee, North Carolina, Kansas, Texas, California, Michigan, Illinois, Washington, D.C., and Shanghai, China. An 8-member jury selected 12 projects for accolades — resulting in a person Honor Award, 4 Merit Awards and 7 Honorable Mentions.
Steve Dumez, FAIA, principal of Eskew Dumez Ripple of New Orleans, served as exterior evaluator for the layout awards competitiveness. Jennifer Webb, associate professor in interior design and style, and Gabriel Díaz Montemayor, affiliate professor in landscape architecture, served as jury co-chairs.
Fellow jury users bundled a few school school associates, Greg Herman, associate professor in architecture, Alyssa Kuhns, assistant professor in architecture, and Jinoh Park, assistant professor in interior design. Fay Jones University alumni Ernest Financial institutions, affiliate at Polk Stanley Wilcox Architects, and Carla Chang Mata, associate at Marlon Blackwell Architects, also served on the jury.
"It was a privilege to have the possibility to examine the initiatives submitted by the Fay Jones School alumni," Steve Dumez said. "Across a broad spectrum of job sorts and disciplines, our jury identified the function executed by the alumni remarkable in both of those its excellent and diversity. The over-all benefit of the submissions represented an extremely significant amount of accomplishment, for which the corporations — and the college — should really be fairly happy."
As both the College of Arkansas and the Fay Jones Faculty go on to make improved variety, fairness and inclusion a focus and precedence, the faculty also needs to replicate that take care of in the yearly Alumni Structure Awards method. In 2020, the school introduced a new structure group: Community Very good in the Bring about of Diversity, Fairness and Inclusion. This award aims to celebrate and persuade initiatives that have interaction with minoritized and/or low-cash flow communities via the style and design and creating of architecture, interiors, and/or landscapes that mitigate deficits and inequalities in housing, training, tradition, well being, other general public companies, general public and/or group spaces, landscapes and/or infrastructure.
"The high-quality of operate rising from our a lot more than 3,000 powerful alumni only carries on to deepen, to develop and to be of greater reward to the communities in which our alumni are positioned, below in Arkansas, regionally and nationally," said Peter MacKeith, dean of the Fay Jones Faculty. "This design excellence spans all of our design disciplines and concentrate regions — in inside design, in landscape architecture, in architecture, in neighborhood design, in regional arranging. We are grateful for the prospect to realize this sort of excellence and this sort of community commitment our alumni are exemplary, inspirational versions for our college students as they glance ahead to their personal professions."
Tony A. Patterson (B.Arch. '20) and Jason M. Ward (B.Arch. '97) won an Honor Award for Kol Rinah Synagogue in St. Louis, Missouri. The style team is with Patterhn Ives, LLC, in St. Louis. The style and design of the Kol Rinah Synagogue respects and honors the loaded heritage of a just lately unified Jewish religion congregation, while on the lookout towards the long term with optimism and hope. A new limestone addition containing a sanctuary and entry was meticulously joined to a completely renovated 1950s era church and college constructing. Acoustics, substance and light-weight are very carefully composed to build a heat, tranquil house inspiring contemplation and spirituality. The architecture and landscape attempt to build a dynamic natural environment for a assorted and inclusive community, serving 3 main features: gathering, finding out and prayer.
"Its variety and resources are pretty pretty," the jury claimed. The jury also mentioned "a potent nevertheless easy use of material and light" in this project, and emphasised the "supplemental virtue in its variety, equity and inclusion target."
Tony A. Patterson (B.Arch. '20) also won a Benefit Award for the HBCU Outreach Middle in Sikeston, Missouri. The project was also regarded as a style for Public Good in the Trigger of Range, Fairness and Inclusion. Patterson is with Patterhn Ives, LLC, in St. Louis. The HBCU Outreach Middle serves as a catalyst for community revitalization, offering accessibility to schooling, social programs, local community gardening and an out of doors classroom, when strengthening community connectivity through strategic backlinks to a increasing network of trails.
"This constructing employs a refined use of sort and content to develop terrific spaces for the local community," the jury explained. "This is a terrific challenge that has sizeable and varied programming, each indoor and outside, addressed in a pretty concise manner."
Mason Ellis (B.Arch. '06) received a Benefit Award for Cane Hill Presbyterian Church in Canehill. Ellis is with WER Architects in Small Rock. Crafted in 1891, the church underwent a entire historic preservation and restoration. The bell tower and stone foundations were being repaired, a wooden shingle roof was installed, and the initial Gothic arch transom was uncovered and restored. The interior was absolutely restored to its initial visual appeal, like salvaged wooden flooring.
The jury located this challenge to be "an exceptional instance of Historic Preservation."
Reva Meeks (B.Arch. '08), Tanner Weeks (B.L.A. '98), Jon Raney (B.L.A. '04), Alison Jumper (B.L.A. '98), James Birke (B.L.A. '12), Jenny Burbidge (B.L.A. '10) and Shannon Norman (B.L.A. '09) received a Benefit Award for Osage Park in Bentonville. The design staff is with Ecological Design and style Team in Very little Rock. Osage Park is an urban park in Bentonville with a path and boardwalk system that weaves in the course of assorted landscapes, immersing guests within just their natural surroundings. Its preserved and enhanced wetland procedure functions as a "comfortable infrastructure" that soaks up and filters stormwater — slowly and gradually releasing it, decreasing flooding downstream, and improving upon drinking water high quality.
"A wonderfully executed challenge with an ecological foundation and regenerative overall performance delivering a significant-high-quality general public space," the jury reported. "This job does its best to improve what is by now there and displays reverence to mother nature and its features."
Chris Baribeau (B.Arch. '03), Michael Pope (B.Arch. '10) and Jody Verser (B.Arch. '10) gained a Benefit Award for Osage Park Pavilion in Bentonville. The layout workforce is with Modus Studio in Fayetteville. The Osage Park Pavilion is the centerpiece of a 55-acre prairie wetland maintain on the northern end of an airport. It derives its sort and structural expression from plane wing style, lifting seamlessly out of the floor and evolving into a light-weight, airy structure that celebrates natural light-weight.
"The pavilion superbly integrates with the landscape, also component of the more substantial venture, and its physical and cultural placing," the jury claimed. "The enjoy of light-weight from equally inside and out is very interesting."
James Sullivan (B.Arch. '07), Jonathan Opitz (B.Arch. '03), Kyle Heflin (B.Arch. '15) and David Cowan (B.Arch. '73) gained an Honorable Mention for ASC ARTS x3 in Pine Bluff. The design and style workforce is with AMR Architects, Inc., in Tiny Rock.
Landon Shockey (B.I.D. '01) and Mark Weaver (B.Arch. '82) received an Honorable Mention for Astral Spa at Oaklawn Vacation resort in Warm Springs. The style and design staff is with HBG Layout in Memphis, Tennessee.
Chris Baribeau (B.Arch. '03), Michael Pope (B.Arch. '10) and Jason Wright (B.Arch. '04) gained an Honorable Mention for Coler Mountain Bike Protect in Bentonville. The structure team is with Modus Studio in Fayetteville.
Sarah Bennings (B.Arch. '04) won an Honorable Point out for Little Rock Southwest High Faculty in Tiny Rock. Bennings is with Polk Stanley Wilcox Architects in Minor Rock.
Chris Baribeau (B.Arch. '03), Leanne Baribeau (B.Arch. '04), Elisha Cantrell (B.I.D. '06), Kiara Luers (B.Arch. '16) and Suzana Annable (B.Arch. '12) won an Honorable Point out for Ozark Pure Foodstuff Co-Op in Fayetteville. The design crew is with Modus Studio in Fayetteville.
Matt Maranzana (B.L.A. '97) won an Honorable Point out for Riverfront Fort Wayne – Promenade Park in Fort Wayne, Indiana. Maranzana is with Lamar Johnson Collaborative in St. Louis.
Tim Maddox (B.Arch. '02) and Seth Spradlin (B.Arch. '15) received an Honorable Point out for Willis Home in Fayetteville. The style crew is with DEMX Architecture.