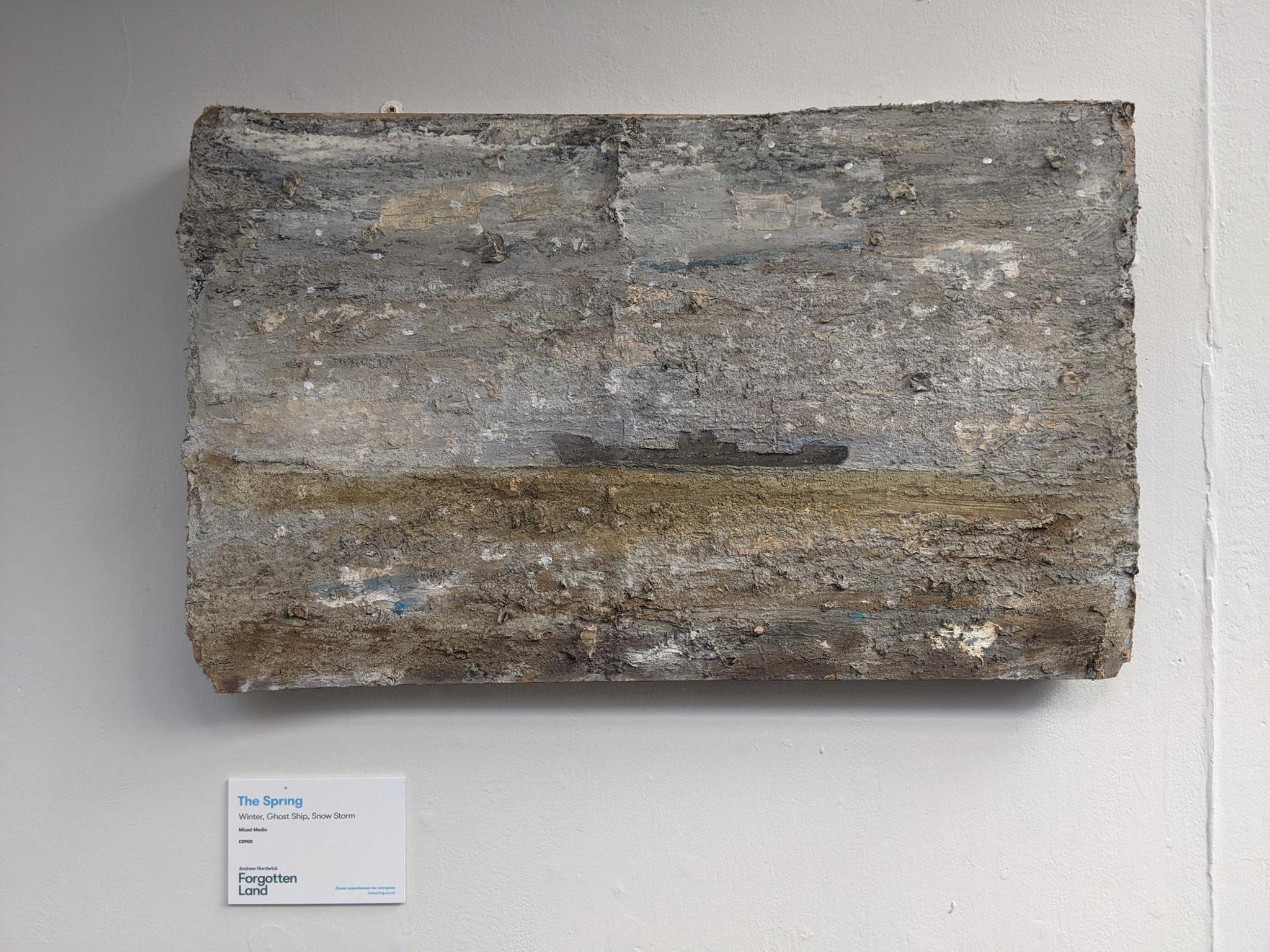 Havant's arts centre hosts exhibition exploring 'wilderness' of landscapes where nature and urbanisation meet
Andrew Hardwick's exhibition 'Forgotten Land' is currently on exhibit at The Spring Arts and Heritage Centre.
It attributes a number of huge scale, blended media paintings which depict ships, factories, warehouses, and storage compounds, frequently alongside pure wastelands.
Bristol-primarily based Andrew is effective from his studio, which is two fields absent from the docks wherever the River Severn operates into the sea.
Winter, Ghost Ship, Snow Storm, by Andrew Hardwick.
Study Extra
Study A lot more
Vinyl enthusiasts queue overnight to snap up new and special releases from Southsea r…
His perform aims to seize the 'wilderness' of this location, examining the contrast amongst the overgrown organic landscape and the advancement of industry and housing estates.
Andrew stated: 'I do large, textured function and it is about regions all over the docks.
'I'm interested in the notion of wilderness and designed up regions.'
Orange Sky and Ship, by Andrew Hardwick
The artist feels that these portraits of the Bristol landscape – a lot of of which ended up designed around the previous 12 months – have a lot in frequent with Portsmouth as an additional place wherever organic progress satisfies concrete and tarmac.
Andrew added: 'It's very substantially an industrial spot – it is a effective location with the sea.'
His artistic system entails layering of paint and other products, and scraping into the levels to build the graphic he would like – occasionally generating an 'aged and weathered' seem, Andrew reported.
Typically incorporating a shiny burst of orange or pink in an normally muted or dark colour palette, Andrew states he employs an 'intuitive' use of color in his painting.
Andrew Hardwick future to one of his paintings at the exhibition.
He additional: 'Some paintings want to be manufactured, and some really do not, this means they acquire months.'
A recurring topic in the exhibition is that of the 'ghost ship' leaving the docks and heading out to sea.
Andrew mentioned these photos are based mostly on his experience seeing the ships sail out close to his residence: 'When the ships head out of the docks, they head into the sunlight and merge into the solar. It is very a non secular issue.'
White Sea and Ghost Ship, by Andrew Hardwick.
Sophie Fullerlove, director of The Spring, said: 'I definitely like the strategy of having these major, impressive items in this location.
'It's a distinct style of visible artwork.
'I am constantly interested in work which is likely to strike a chord.'
Neglected Land will be on demonstrate till June 25.
An artist's tour and chat will choose spot on May well 18 at 7pm.