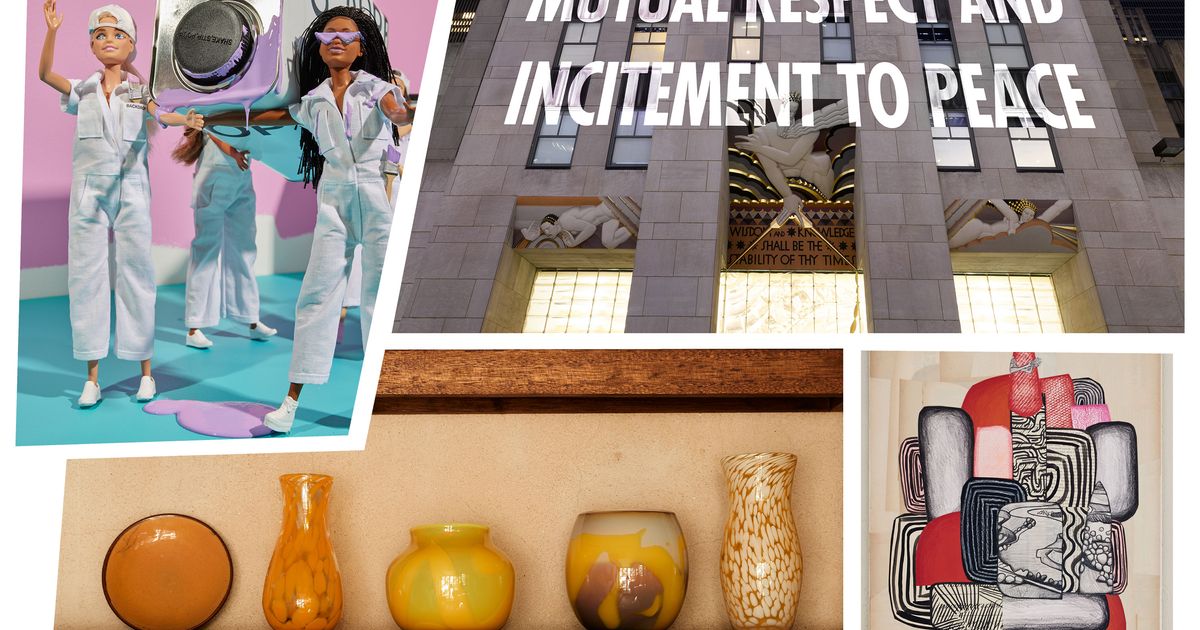 Minecraft at MoMA, Barbie Dreamhouse Paint, and More Finds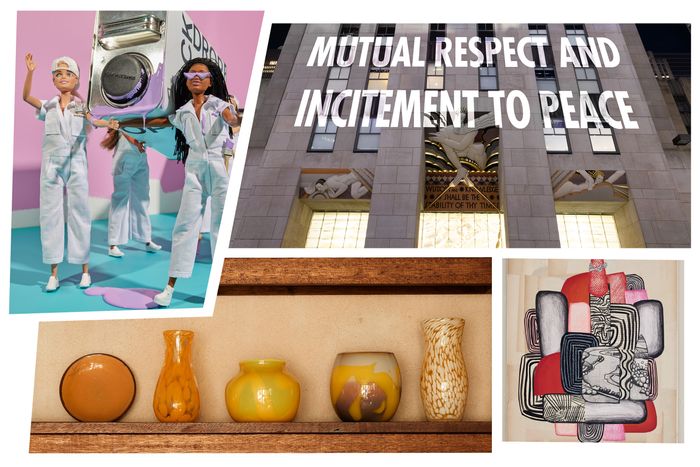 Photo: Maggie Shannon, Jenny Holzer, Nicole Franzen, Courtesy of Green River Project LLC
The objects, designers, news, and events worth knowing about.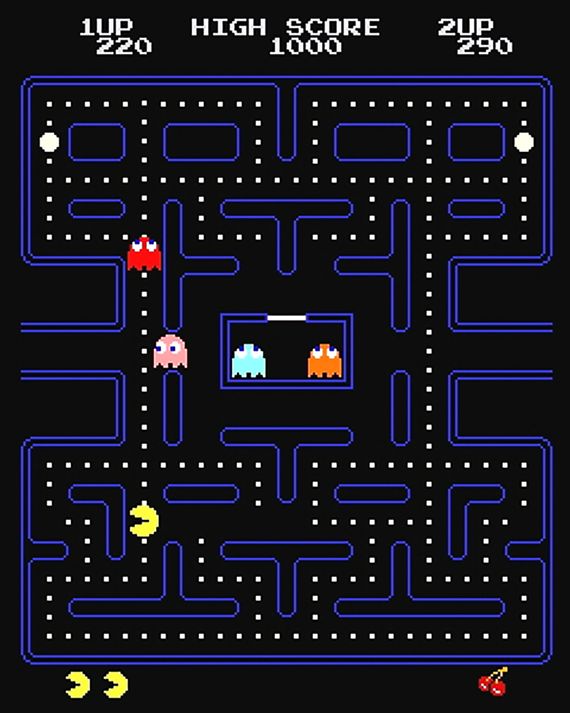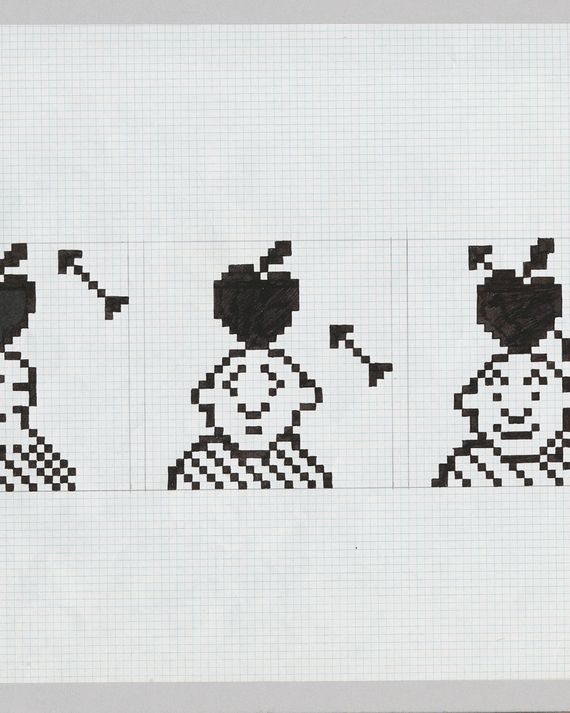 When MoMA announced that it would start collecting video games ten years ago, "all hell broke loose," Paola Antonelli, a senior curator of architecture and design at the museum, said in a TED Talk about the acquisitions. Critics doubted if video games like SimCity2000 and Minecraft were a high form of creative expression, and there were complex negotiations with game designers and distributors about how to preserve and collect what essentially amounts to thousands of lines of source code. Since 2012, MoMA has acquired 36 games as part of a broader collecting strategy around interactive design, and these are the focus of "Never Alone: Video Games and Other Interactive Design," on view in the museum's public gallery from September 10 to July 16, 2023. "Interactive design is so present in our lives, from video games to the MetroCard machine, ATMs, and government websites," Antonelli said during a walk-through of the exhibition. "We believe our job as curators is not to tell people what's good and what's bad, but to help them create their own critical sense and awareness of their surroundings so they can be more powerful citizens, push back, and demand better." The exhibition, which includes ten playable games, shows how designers coax players through the worlds they create on a screen and ultimately invites us to think critically about how we experience all digital interfaces and our interactions with them — especially as companies like Meta continue to force their version of the "metaverse" on us.
"Drawings You've Never Seen," a new exhibition at Egg Collective's Tribeca showroom, spotlights the private sketches and doodles of 30 artists and designers, including Lindsey Adelman, Liam Lee, Simone Bodman-Turner, and Faye Toogood. The idea of "drawing" is loosely interpreted in the exhibition, which also includes paper, clay, and wood models. "Not only is it interesting to see that direct expression from the artist's mind, but no one gets to see this," says the show's curator, Rodger Stevens. "There's a lot of genius and artistry on the way to the piece meant for public consumption." For example, Stevens points to Tyler Hays, the founder of the furniture company BDDW, who usually "has everything lathed and refined, but he doodles all these weird creatures all the time and texts them to me," Stevens says. Alongside more technical and precise drawings of furniture components on graph paper, Hays' contributions also include a playful sketch of a soldier leaping over a landmine and a nude sitting on a tree branch, which reveal a less-serious side of the designer. It took a lot of convincing for the artists to open their notebooks, but the spirit of community coming out of the pandemic eventually outweighed any shyness. By appointment, through November 4.
Object & Thing, a design and art fair, has found a niche exhibiting in architecturally notable homes, like the Noyes House, the Luss House, and Madoo, the former residence and studio of Robert Dash. (A generic white-box gallery pales compared to the intimacy of walking through someone's time-worn, custom-designed space.) Its latest furniture and art show takes place in the Rose House, the Ridgewood, New Jersey, residence of the late landscape architect James Rose. He conceived of his home as a tiny village — with a studio, main house, and guest house inspired by Japanese architecture and made from salvaged materials — that nestles into the landscape. The exhibition, co-curated with Green River Project, brings works by Hugh Hayden, Charles and Ray Eames, Frances Palmer, and Michelle Oka Doner, among others, alongside Rose's own possessions. Through October 2.
Photo: Text: Andrew Solomon, remarks at PEN Literary Gala, New York, April 26, 2017. © 2022 Jenny Holzer ARS
As the recent stabbing of Salman Rushdie and the murder of Las Vegas Review-Journal reporter Jeff German show, the necessary work of journalists and writers is all too often met with violence and repression. Next week, Jenny Holzer will present "Speech Itself," a public outdoor installation that celebrates the right to speak, read, and write freely by projecting a series of quotes from famous authors about free expression onto Rockefeller Center. The exhibition honors the 100th anniversary of PEN America, a group that, through its campaigns, advocates for the fundamental right to be able to communicate without fear. The projections take place between 8 and 10 p.m. from September 14-18.
Barbie is simply everywhere, from Barbiecore interiors to the forthcoming Greta Gerwig–directed Barbie movie and an ever-increasing number of fashion collabs. After the depressing solemnity of the last few years and the beige that went along with it, her brightly hued world feels like a welcome break. And now, a collaboration between Mattel and Backdrop paint offers three new colors — Barbie pink, blue, and purple — in honor of the Dreamhouse's 60th anniversary this year. While one can only dream of owning a three-story house with a pool, waterslide, and roof deck, at least the colors (matched to the current playhouse) are fully attainable.
Vince Palacios, a potter based in Los Angeles, compares his creative process to a comedian's: "There are set ideas, techniques and expectations; however, each time you create or perform, something new emerges," he says. "I'm most interested in those things that emerge in the moment. Unexpected, surprising, mostly uncontrolled." His latest exhibition, "Haptic Memory," on view at the Upper East Side gallery Gabriel & Guillaume, is a reflection on his love of improvisation, with lumpy vessels he describes as "potato trees." The sculptures are covered in striking crackle and crawl glazes, which make them feel like geologic samples from another world. Through November 10.