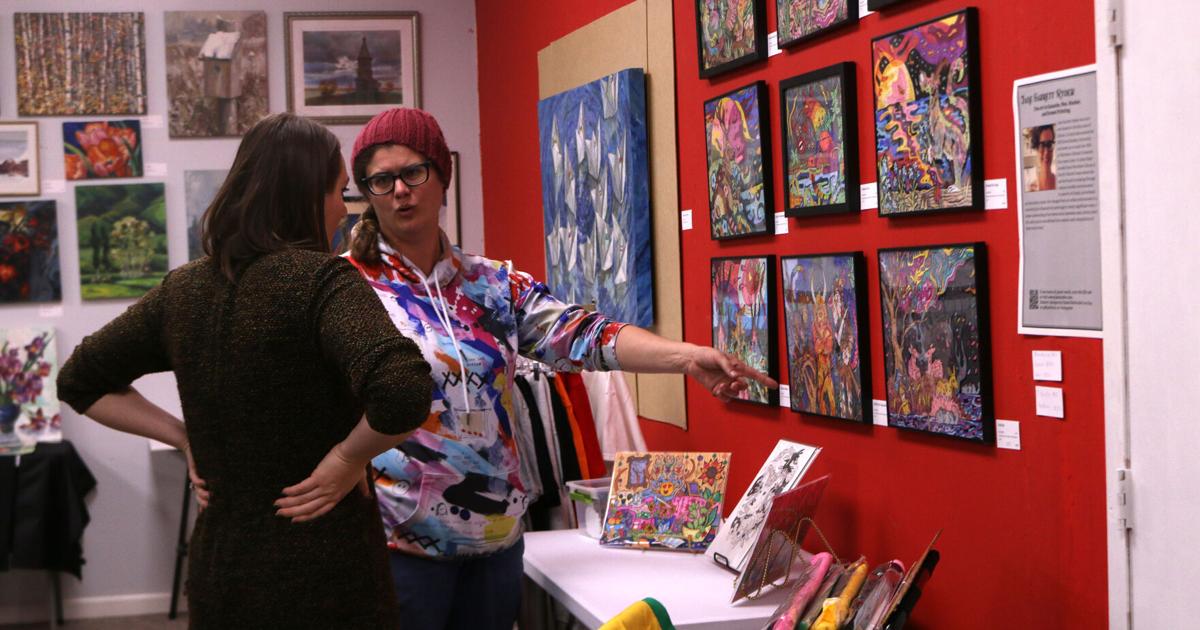 New art gallery brings opportunity for artists, art lovers | Local News
OSKALOOSA — Artists in Mahaska County and beyond now have the opportunity to showcase their work at the newly-opened Envision Art Gallery.
Located in Penn Central Mall, the gallery has something for every price point, from $5 prints to $1,000 paintings and everything in between.
Owner Vera Babich decided to open the gallery after noticing a high concentration of artists and art lovers in the area.
"It is a very artistically rich and diverse community," she said. "Since we moved here in 2009, we've met so many talented people and seen so much beautiful art done by them."
SEGUE
"We needed a place where people can come any time and see [art]," Babich said. "There are so many people I know who do art but they don't have any way to display it."
For the artists, Envision is a chance to showcase talents that those around them might not even know they have.
Oskaloosa-based artist Julie VerSteegh is one of the five creators currently on display in the gallery.
Though many who know her know of her talents in graphic design, VerSteegh was surprised at how many people didn't know she that she is also a multimedia artist.
"I have people who I've been friends with in town for 20 years who say 'oh, I didn't know you do art,'" she said.
Several of her paintings and illustrations can be found available for purchase at Envision.
The gallery makes it possible for Versteegh and other local artists like her to showcase their work to potential costumers or art appreciators.
The gallery also includes works by Ames-based photographer Igor Kovalenko; colorful illustrator Jane Ryder; watercolor, pastel, oil and acrylic painter Vitali V. Lobov; and Babich's husband, Sergiu Nagorny. Nagorny's pieces include metalsmithing, chainmaille, copper decor and "wearable art".
Though not all of the artists are Iowa-born, each has made Iowa their home. Many of the pieces on display from each of the artists represent or show recognizable Oskaloosa and Iowa scenes.
"A lot of times art means more to people if they have a connection with it," VerSteegh said.
Whether it be a print of the Oskaloosa City Square's band shell or a one-of-a-kind jewelry piece, Envision Art Gallery has something for everyone.
"For a small town like Oskaloosa, there's a lot of things happening in the community to support art," Babich said. "There are people who create art and there's just as many people who want to see art. I thought we needed to be that connection between the artists and the audience who is interested in art."