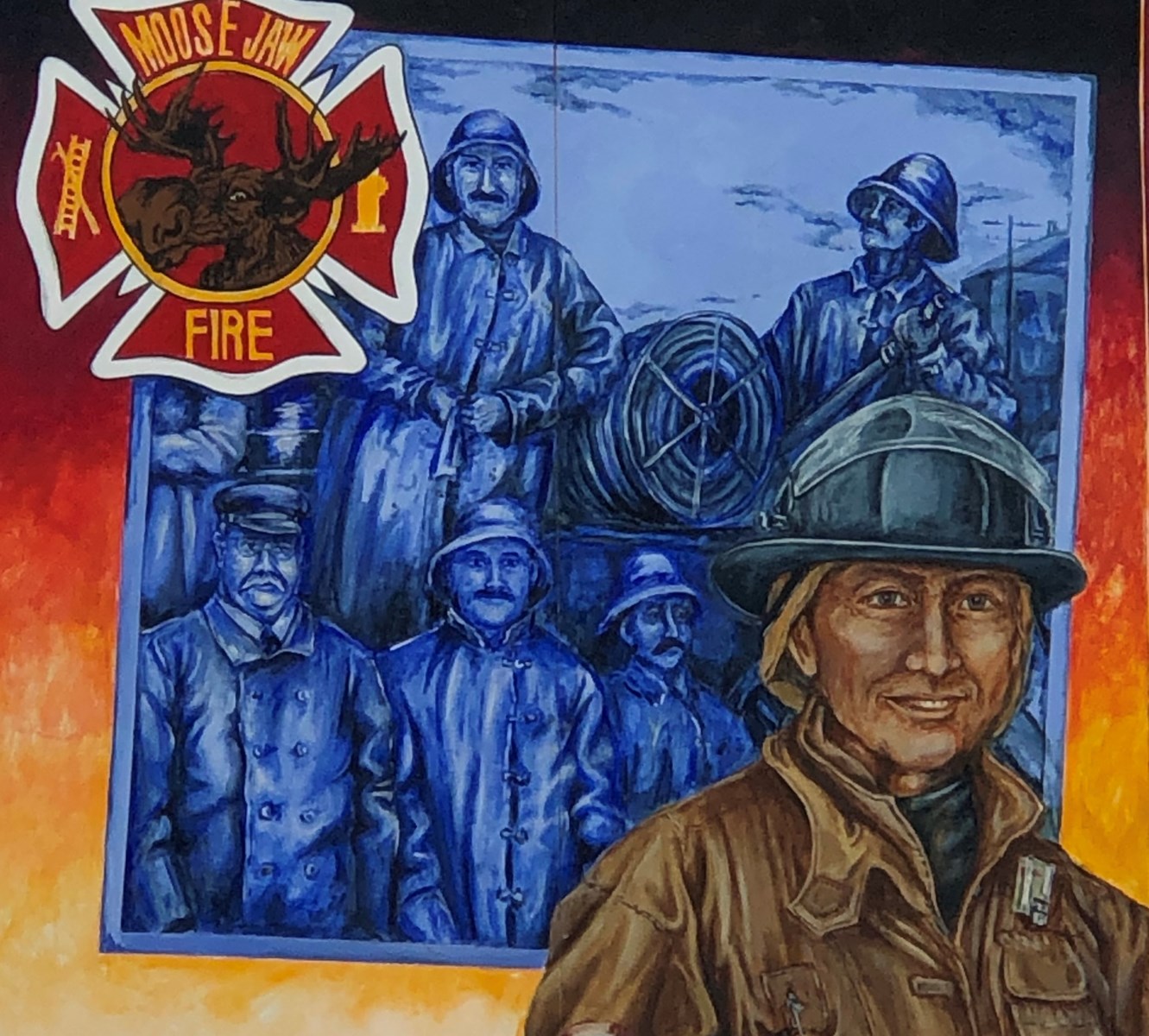 New policy will guide decision-making around requests for public art, murals
According to the proposed public art policy, 30 per cent of the public art fund will be allocated to new art and 70 per cent will maintain existing murals and plan for future projects
With the collapse of the murals advisory committee, city hall plans to develop a policy to guide decisions about public art and create a new committee focused on this area. 
The murals management committee has had difficulty finding and keeping members over the years. There were two citizens on the committee in January, but both quit this year, leaving Coun. Heather Eby as the remaining member.
Other than the murals program, the City of Moose Jaw does not have a formal policy to acquire and maintain public art, said Derek Blais, director of parks and recreation, during the Dec. 13 executive committee meeting.
"Over the past year, we've received a few different public art requests. A policy would provide us with a consistent approach to the acquisition and placement of all public art through purchase, commission, or donation for municipally-owned buildings, assets and properties," he continued. 
An example of a public art initiative this year was the Downtown Moose Jaw Association's walking art tour, which saw 33 public assets painted with colourful and kid-themed pictures. Another initiative was the Crescent Park tree carving project, which the Crescent Park Foundation and museum and art gallery sponsored. 
Restructuring the murals committee to a public art committee requires city council to repeal an existing murals bylaw and replace it with a new public art committee bylaw, Blais said. That bylaw would also serve as the terms of reference for the new group, composed of people with experience in the arts field.   
Meanwhile, members of the parks and recreation advisory committee, staff from the museum and art gallery, and community murals artist Grant McLaughlin provided feedback about the proposed policy. 
The next steps include having council repeal the murals committee bylaw and adopting the new public art committee bylaw and public art policy in the new year, with everything implemented by March, Blais said.
No additional funding is necessary for the new public art committee since it will use the funding provided to the murals committee, he continued. City hall provided the murals group with about $13,000 in annual funding; $19,675 will be carried forward next year, which means the new committee will only need an extra $6,475 to have a full budget of $26,150.
According to the proposed public art policy, 30 per cent of the public art fund will be allocated to new art and 70 per cent will maintain existing murals and plan for future projects. Therefore, next year $7,850 will be for new public art acquisitions and $18,300 will be for maintenance and planning. 
Coun. Doug Blanc thought it was important that the new committee focused on murals and art so that neither area was forgotten. He also thought that the art projects completed this year would benefit tourists and residents who visit the downtown or Crescent Park.
"I totally support this. It's a good evolution of the murals committee … ," said Eby.
It's positive that there won't be competition between funding mural repairs and acquiring new art, she continued. Murals degrade over time because of the elements, so she didn't want to see those repairs stop.
Eby also hoped that this new committee attracted more volunteers, generated new interest in public art and led to more art city-wide.
Council later supported a recommendation to approve the proposed public art policy and public art committee bylaw. The recommendation must be approved during a future regular meeting to become official.
The next executive committee meeting is Monday, Jan. 10.