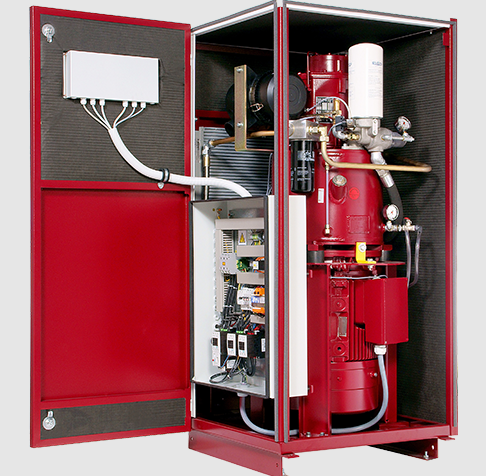 Tools of the Trade: What You Need to Be a Landscape Architect
Landscaping is an incredibly fun and creative job, but it is also a lot of hard work. These tools of the trade make the job easier, and no landscaper should be without them.
Lawn Mowers
Whether the job is big or small, the chances are you will need a lawn mower for your landscaping. This is probably the most important weapon in your arsenal for tackling unruly gardens.
You can use a ride-on mower for the big jobs, and even the small ones, but it is best to have both a small mower you can push yourself and something you sit on for the large-scale landscaping jobs. Some landscapers have begun switching to battery-powered mowers for greener landscaping, but gas fueled mowers never let you down.
Sprayers & Spreaders
Technically these are two tools, but you are going to need both if you are going to cultivate some land and help plants grow and flowers bloom. Sprayers can be used to spray insecticides or pesticides to protect plants and can even be used to water them too.
Spreaders are used to fertilize the soil and are crucial for maintaining a healthy, lush, green lawn or for starting a vegetable garden. Without these two tools, you will struggle to become a successful landscaper.
Vacuum Lifters for Stone and Concrete
One of the best tools for a landscape architect is a vacuum lifter. These can help you move large pieces of stone and concrete when you are building any kind of outdoor construction.
These are perfect for natural stones as they can be heavy and difficult to grip. These vacuum lifters stick to the stone and give you handles to grip onto so you can lift the stone safely. Vacuum lifters use vacuum pumps to suck themselves onto the stone better than glue.
They last a long time too, especially with careful maintenance. Look here to find out more about Vacuum Pump Repair & Rebuild so you can keep yours in tip-top condition.
Hand Tools
Sometimes you have to get your hands dirty on a landscaping job, and you are going to need a range of hand tools to make the job easier. Shovels, rakes, axes, and picks all should have a place in your toolbox. You will need shears and pruners too, and screwdrivers and hammers can also come in handy. Make sure you buy quality tools though. If you choose a cheaper option, they will not last long and cost you more in the long run.
Safety Equipment
These are the most important tools of all. Wherever you are working, and whatever you are doing, it needs to be done safely. On many jobs, you will be working on your own, so it is up to you to protect yourself. Eye protection, gloves, and steel-toed boots are all must-have pieces of safety equipment, as is a first aid or medics box in case something does go wrong.
With these five pieces of equipment, you should have everything you need for a successful start-up landscaping business. Your collection of tools will grow over time, as will your business, but these basic landscaping tools will be with you from the beginning until retirement.