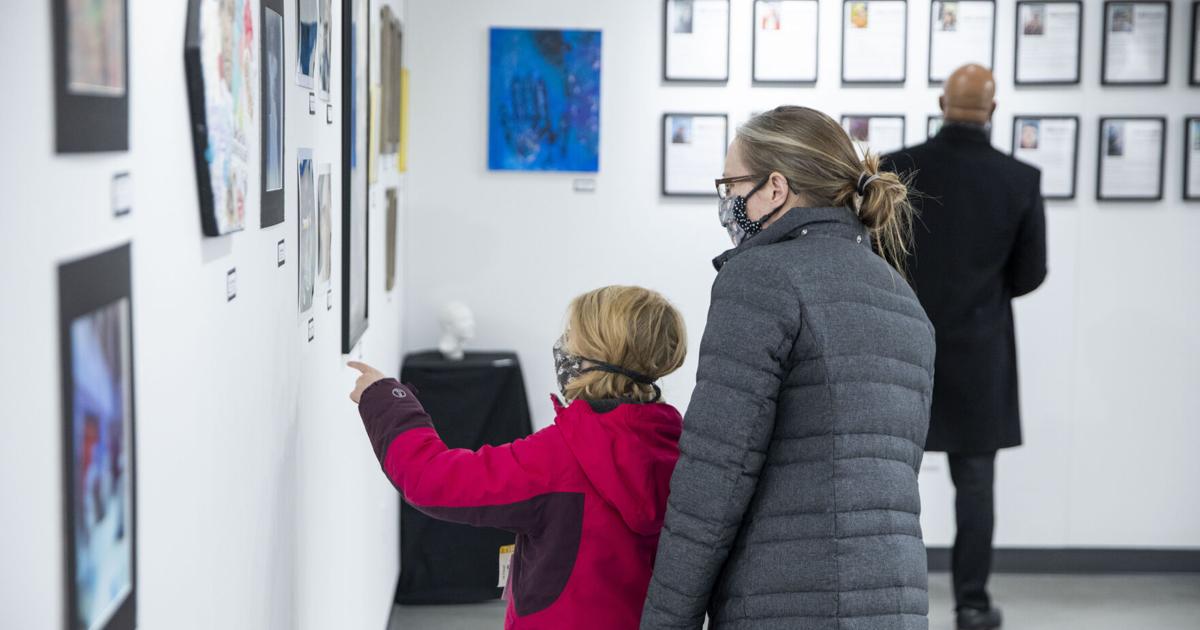 Verona Area High School showcases alumni talents with new art gallery exhibition | Education
A new exhibition hanging in the Verona Area High School gallery for the next few weeks consists of art made by alumni who never walked the halls of the building – or did so for only a handful of weeks before graduating themselves.
The VAHS Alumni Art Show opened on Thursday, Jan. 13, with dozens of pieces of artwork submitted by 15 students between the graduating years of 2013 and 2021, with much of it coming from 2020 and 2021 graduates who saw their final years of high school upended by the COVID-19 pandemic. In addition to their numerous pieces of artwork that filled the gallery, the majority of a wall in the gallery was dedicated to framed artist biographies saying what school or careers they were pursuing, and advice they'd have found useful as high school students, high school art teacher Lyz Stremikis told the Press.
The artwork stretches across mediums – the exhibition featured paintings with acrylic and oil-based paints that almost seemed to warp reality; digital photography; ink drawings that had been selected to hang in the district admin office before COVID-19 prevented anyone from seeing it; and 3D works, one of a stuffed creature with seersucker pants and a tearful embroidered face, and a fish detailed with geometric scapes.
Seeing both the number and variety of pieces that were submitted was the most fun part, Stremikis said, and it later became a challenge as they mapped out the space and had to figure out where all of the artwork would fit without making it a "collage of chaos." 
"We were shocked, pleasantly surprised, amazed at how many different kinds of (art we received)," she said. "There's so much to look at, there's something for everybody."
Stremikis said that with a new high school campus with a gallery space, she and other teachers were excited to show it off. As they were brainstorming what to put on exhibit in the gallery, she and other teachers thought they should bring in the community as much as they could with high rates of COVID-19 transmission in Dane County and the greater Verona area.
It dawned on them that some of the district's alumni might be in the area, due to both the holiday season and being home from college on winter break, Stremikis added.
"I know we kind of need to keep things locked down right now, but as much as we could, we wanted to open it up and showcase that space," she said. "We thought this would be a great time to have this exhibit."