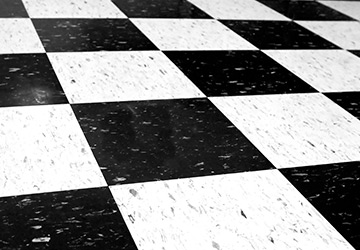 5 Things You Need To Know About Flooring Types Before Hiring A Commercial Flooring Contractor
Believe it or not, the way your office looks affects your mood and productivity. Dull or worn flooring can dampen your mood. Old flooring that is chipped or cracked might lead to minor accidents. Commercial flooring contractors might offer you more flooring ideas than this article lists. Still, it never hurts to be a little prepared before accepting services from an industry that you do not know about. Here are some of the most common flooring types and some pros and cons.
Here are some common types of flooring that you need to get acquainted with. Compare the pros and cons to know which one resonates with your needs and budget.
Polished Concrete Flooring
Polished concrete floors are the most common flooring option for many business owners and industries. They are more durable with low maintenance costs, but they also have a classic contemporary look that doesn't overdo itself.
Apart from being the most economically viable option, it also has low utility costs that become a huge number for people who own multiple industrial buildings; why polished concrete flooring may be the perfect option because it doesn't mould and is environmentally friendly. It is environmentally friendly because as far as waste materials are concerned that can be produced during concrete flooring, it practically doesn't have any.
Stained Concrete Flooring
Most offices, waiting rooms, warehouses, and retail spaces have polished concrete floors. However, many opt for stained concrete floors. With extra bucks, stained concrete floors can mimic other costlier flooring such as marbles, wood, natural stones, etc.
Apart from being a cost-effective and practical option, the best part of a stained concrete floor is that it comes in different patterns. You can customise the same according to the aesthetic requirements of the overall space. It is ideal for outdoor locations because it is almost crack- or split-proof, which aids its long-lasting properties.
Epoxy Flooring
Epoxy flooring has many upsides to its use. It is becoming more and more popular because of the degree of reflectivity of light it produces. Most hospitals and pharmaceutical companies, along with airports and schools, opt for this material since it lights up the entire space and helps to give off a clean vibe to the place.
In addition to being resistant to chemicals and heat, epoxy material is a highly stable material even when it is exposed to strong UV radiation. Scientifically, these are some of the main reasons it has a lot of relevance in the medical industry.
Hardwood Flooring
Hardwood flooring is much costlier and has a longer installation process than polished concrete, epoxy, vinyl, or carpet flooring. But who can complain once you witness the final product after the job is done? It looks marvellous!
Hardwood flooring has a raw aesthetic and caters to the elite who can bear its maintenance and labour costs. Soaring costs do not just involve the flooring installation process but other additional costs such as polishing and lamination to make the material impenetrable by moisture or water content. It greatly enhances durability and reduces the chances of cracking and crowning.
Vinyl Flooring
The vinyl flooring process has to be one of the cheapest techniques available. Why? It is made of synthetic polymer that is easily produced in massive amounts. Vinyl flooring is not environmentally friendly since it creates a lot of hazardous by-products during the entire manufacturing process.
Vinyl flooring works best in industrial areas, and these often come with a lot of options concerning colour, patterns, and sizes. However, vinyl tiles are often vulnerable to fading, especially when exposed to the natural Sun and UV radiation.
Before you hire a commercial flooring contractor, make sure you visit several stores before you decide to settle for the one. It is always important to know your choices and make an informed decision to reap the market's best.