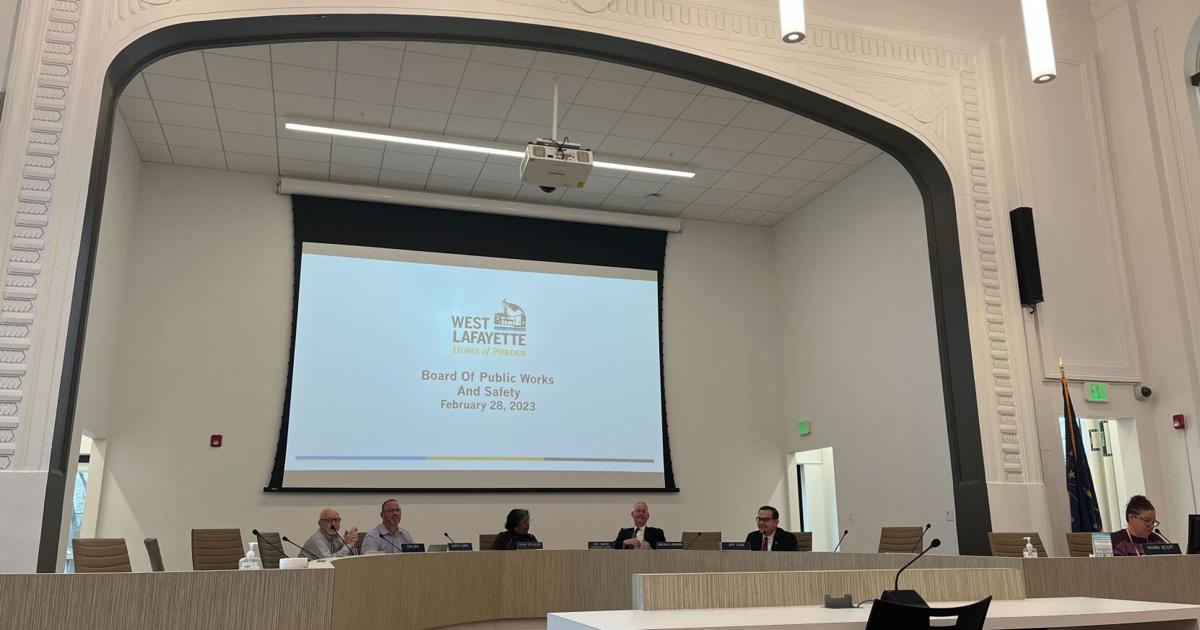 Board of works approves 4 road closures, landscaping projects | City & State
The West Lafayette Board of General public Operates and Security authorized 4 street closures at Tuesday's assembly.
Ramp closures
The entrance and exit ramps from Soldiers House Road to Sagamore Parkway will be shut from March 16 to March 18 for a storm sewer installation. The closure will only have an impact on the westbound ramps.
Cherry Lane
Cherry Lane, involving McCormick Road and Northwestern Avenue, was also accredited for closure from March 6 to Aug. 1.
Engineering technician Chris Gmyrek stated this closure is the start off of the Cherry Lane Realignment project.
The memo submitted to the board clarifies that Edgemont Avenue will be available for westbound site visitors from Cherry Lane right until May 31.
Soon after this day, "the Northwestern Heights community will be limited to Northwestern Avenue entrances," it reads.
Nimitz and Arnold Road
The intersection of Nimitz and Arnold roads west of Martin Jischke Drive will be closed from Feb. 28 to Oct. 2.
This closure will make it possible for water most important and storm sewer improvements to be mounted as component of the Purdue Discovery Park District building.
Yeager Highway
The northbound lane of Yeager Road, in between Kent Avenue and Cumberland Avenue, will be closed from March 6 to March 31. Immediately after this day, the closure will broaden to address Sagamore Parkway to Cumberland Avenue.
The board also authorised agreements for several landscaping tasks at the conference.
Landscape initiatives
The board authorised an agreement with Customized Cuts Lawn Treatment Inc. for the 2023 Public Correct-of-Way Landscape Maintenance.
This arrangement was primarily based on estimates for typical garden care maintenance for many medians and other landscaping parts throughout the city.
The 2023 Operation Re-leaf Tree Planting Task was accredited to enter into agreement with J. Christopher Landscaping LLC.
Bryce Patz, the neighborhood forestry and greenspace planner, said this yearly tree planting procedure is a "joint work amongst the Parks and Recreation Section at the West Lafayette Tree Mates."
The board also authorized an agreement with Kimley-Horn and Associates, Inc. to build an up-to-date path process.
The memo suggests the system is to arrange, classify and market the path system. This system will incorporate new classifications of trail components and employing signs to identify the lots of diverse paths.
"The goal with this job," Patz said, "(is that) any consumer can see in which they are at on the trail."