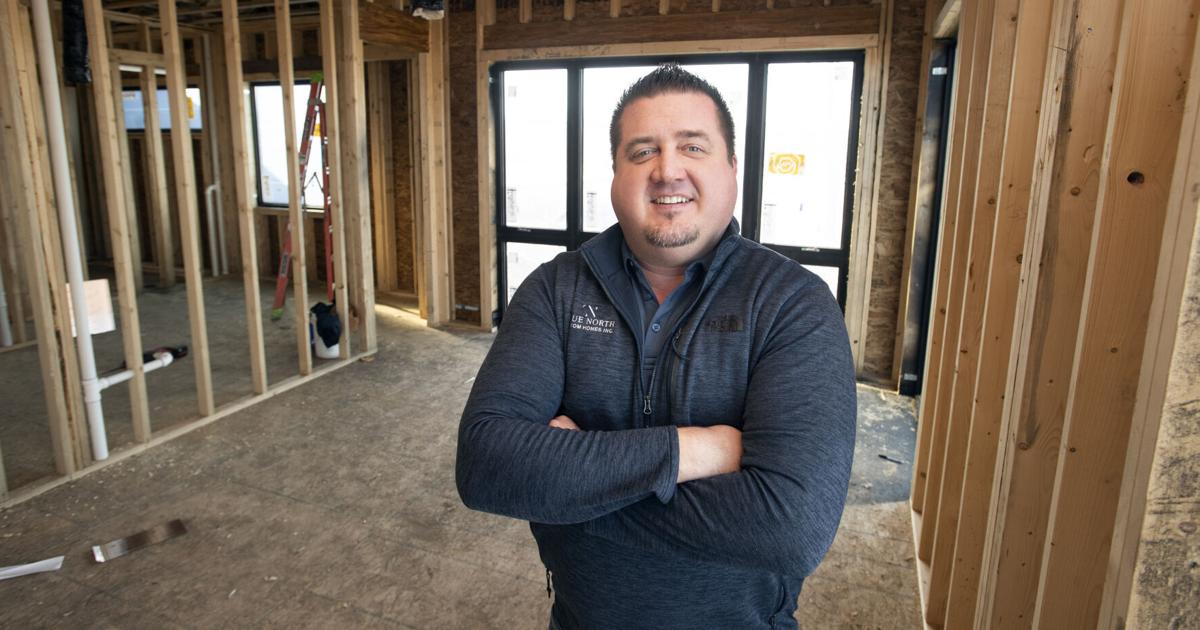 Lincoln builder connects landscapes and wildlife to dream homes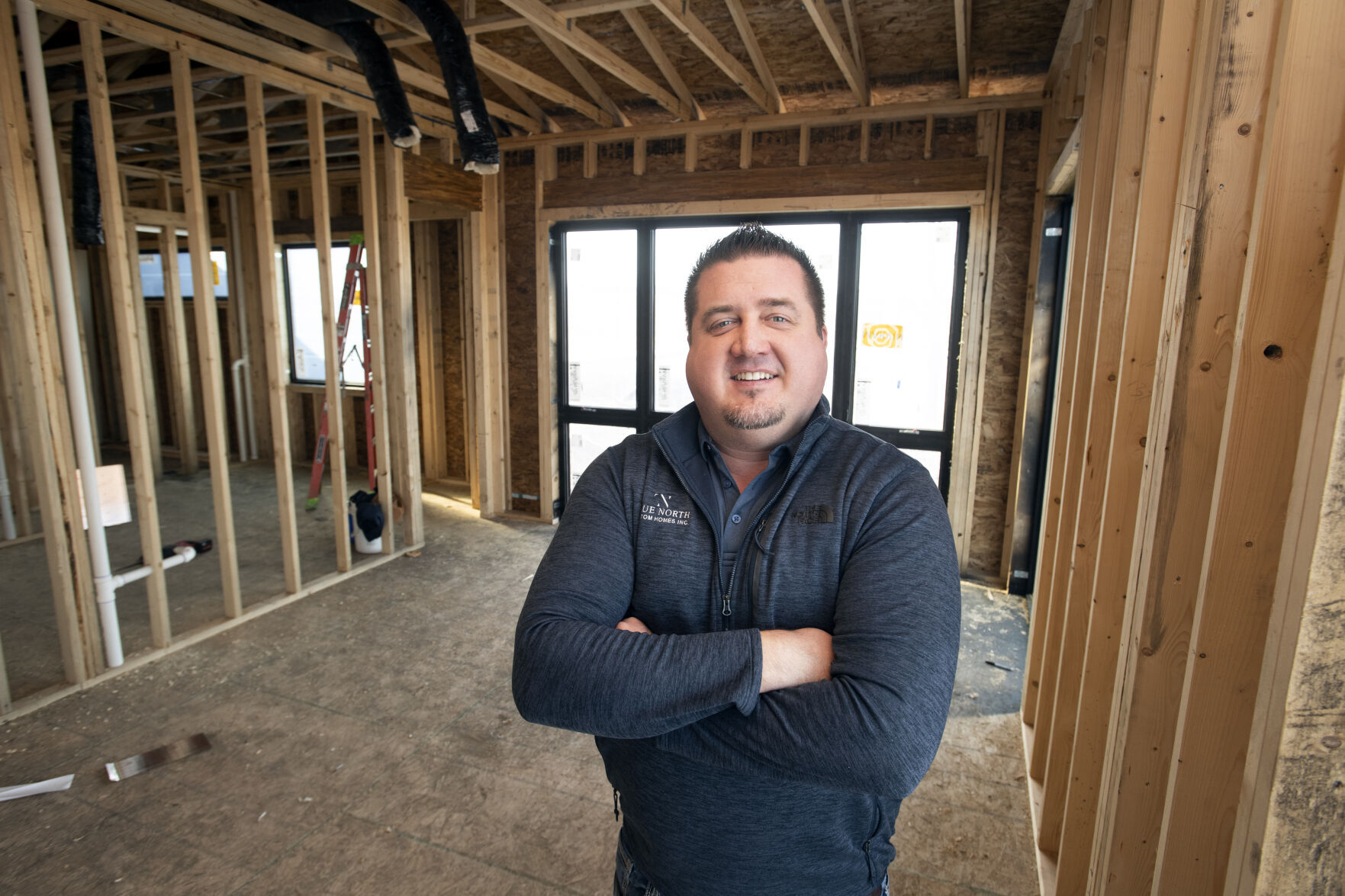 It may not seem so at first blush, but Sam Swartz's decision to transition from his former career to his present one was picture perfect.
Moving from a flourishing vocation in fine arts photography to home building doesn't appear to connect, but Swartz can cite numerous ways his first career benefits planning and constructing dream homes.
He put down his camera and moved into home building in 2016, going from an artist behind the camera to an artisan in the business world of home design and construction. Two years ago, he started a new business, True North Custom Homes.
"We draw everything up from scratch with the clients and bring all of their dreams to the forefront," Swartz said.
Photography gave the homebuilder an eye for design and acute attention to detail. He also understands how light can be incorporated in a home to create a dramatic look or soul-soothing effect. It's what sets True North apart, he said.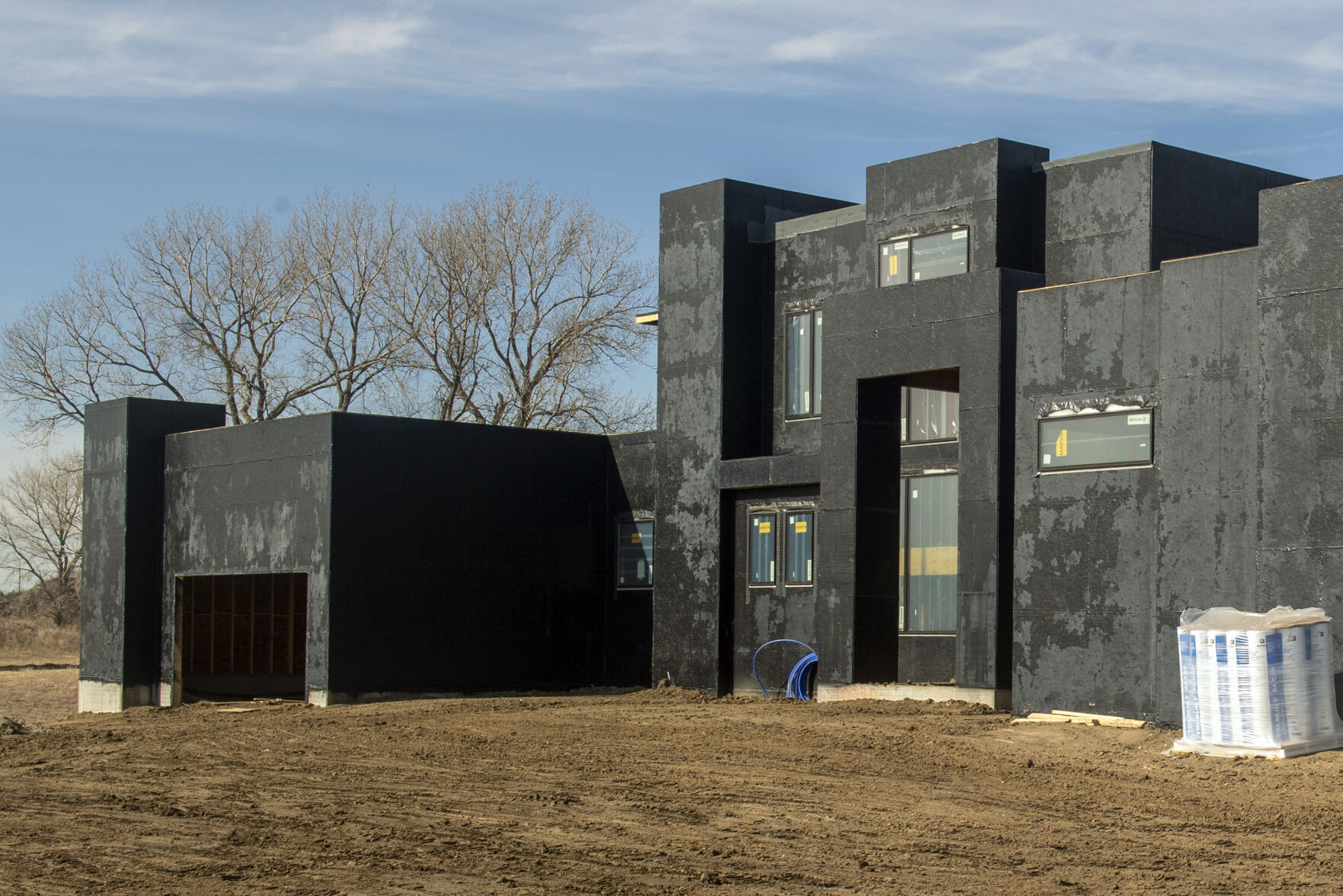 It's important to get the details right, he said. He learned that from both framing the perfect outdoor photograph and from making the bride and the wedding party happy with those big day photos. Certainly, you don't get a second shot at the wedding. And with wildlife and natural settings everything can change in the blink of an eye.
He didn't know it at the time, but those years of capturing flawless images were the greatest of training for custom home building, he said.
With careful planning and attention, "we make sure that drywall corners and cabinetry and flooring details are done as perfectly as possible," he said.
The clients that True North serves have housing needs that are different from first- and second-time homebuyers. That could be right-sizing homes for those who want their square footage used in different ways than when they had little kids running around the house, or coming up with a personalized lock-it-and-leave plan for people who spend part of the year in Nebraska and the rest in different climes.
Swartz's fine art photography also taught him the importance of hitting deadlines, executing timelines, scheduling and budgets, and delivering on expectations.
"I'm big on process," he said.
His first career took him to 36 U.S. national parks, six Canadian national parks, the Caribbean, Hawaii and numerous states to shoot prizewinning pictures, portraits and wildlife prints, many that were published internationally.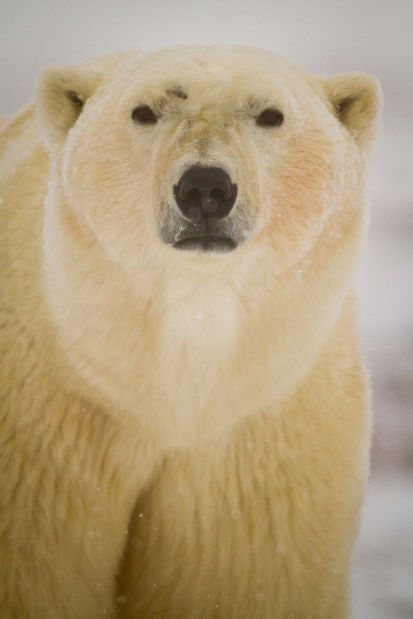 It also took him away from his family, which is why in 2016 he gave up his studio and the adventure travel. His kids were 6 and 1, and his wife Briana was too often filling in the gaps of raising their family. He needed more control of his nights and weekends, and less of being gone from home for a week or two at a time.
He and Briana met while both were attending Lincoln Christian High School. She graduated in 2001 and he in 2002. They married in 2003.
The company they started got its name because they believe the home is the family's core for finding its right direction, Swartz said.
"For me, going back home is my true north, the axis my world spins on," he said.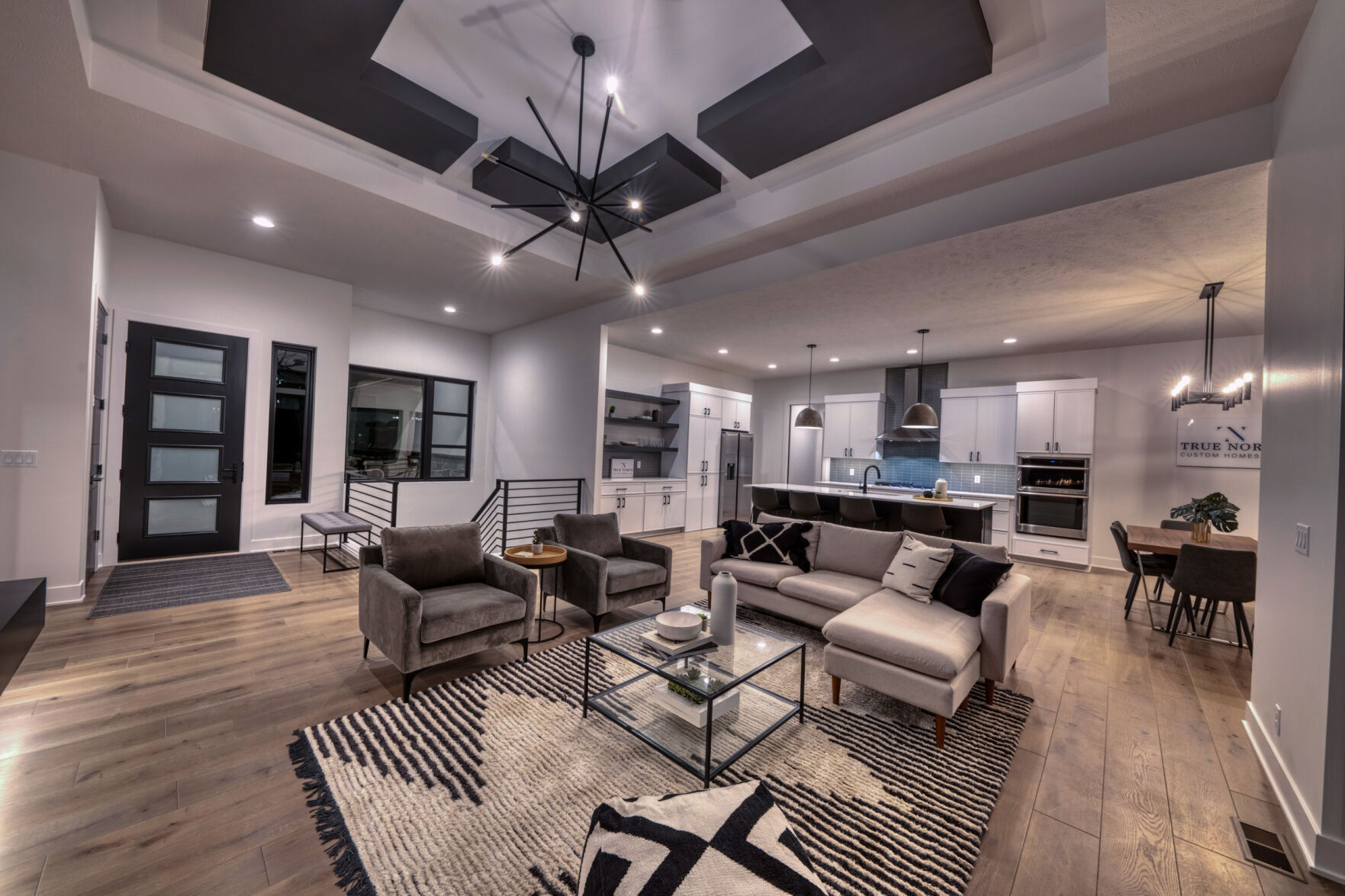 It's how they focus their life and make decisions.
Their faith also plays a big role in that, he said, and he brings that into the business conversation when he can.
"It's a great place to connect with people and (talk about) my motivations, if people ask," he said. "If not, I believe business is business and can leave them separate, too."
Swartz has always believed in giving back with service to his community, so as a board member of the Homebuilders Association of Lincoln he came up with the idea of organizing a car show to raise money for scholarships for young men and women who want to join the trades industry. Last year, it raised more than $10,000 for those scholarships, he said. He's also participated in the construction of Habitat for Humanity homes.
He's excited to talk about a project he is working on now with Kelly Sparr, the daughter of one of True North's employees who has had a long-time dream of opening an independent hospice house. Sparr helped him understand the need for independent hospice facilities in Lincoln and other Nebraska communities, he said.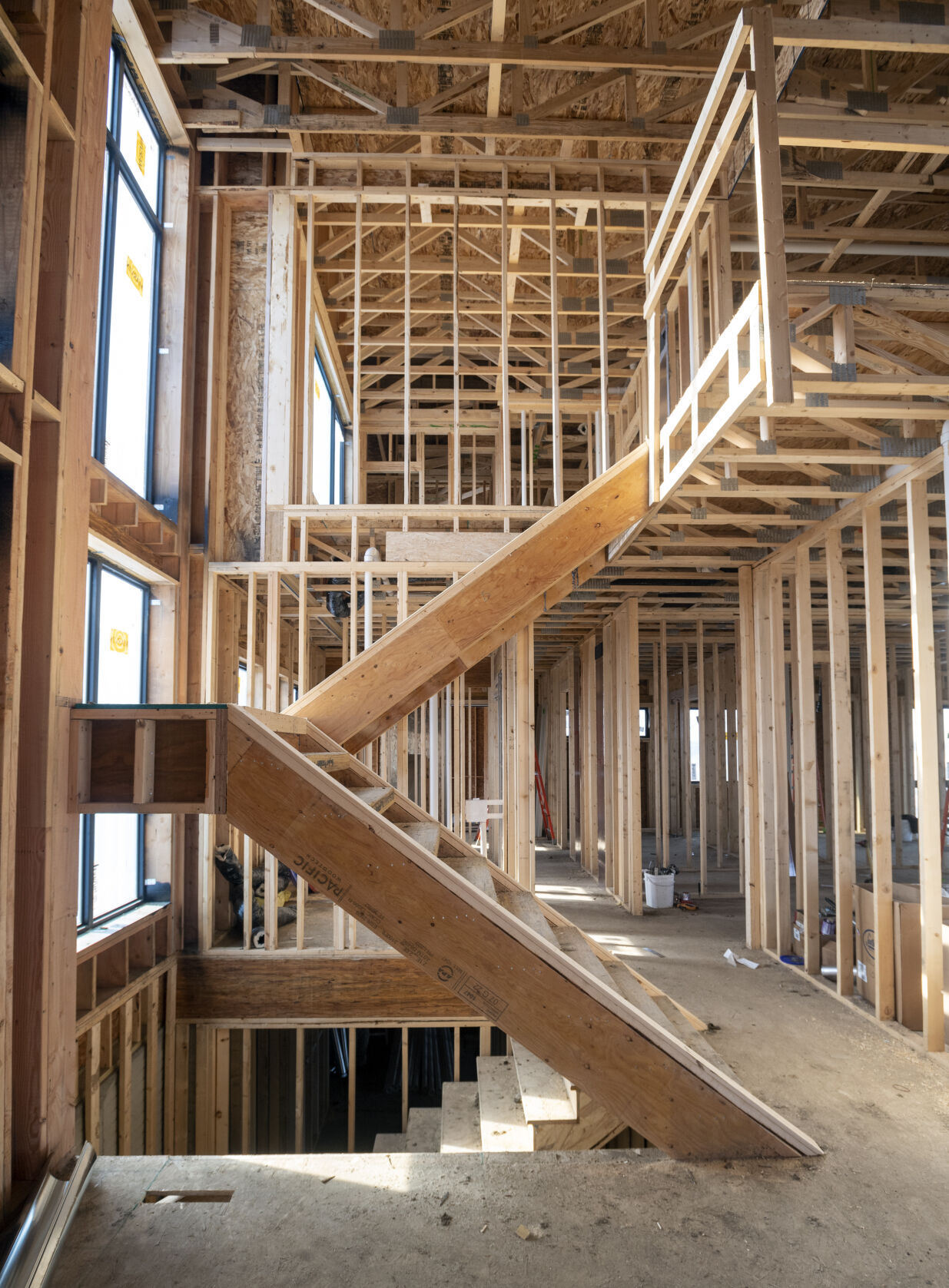 It has been a dream of hers since she was a teenager, when she began working in long-term care at age 15 as a nursing assistant. She's a licensed practical nurse now, and has worked as a nursing care manager, assistant director of nursing and a teacher in the Southeast Community College nursing program.
Seven years ago, she began actively planning and seeking a location for a hospice house. Teaming up with Swartz brought her dream to reality of caring for people in that last stage of life, from children to older adults, she said.
Swartz purchased a former memory care building at 17th and Superior streets that will become The Grace Place, a 14-bed hospice house set to open in May or June. They took ideas from the custom homes of Swartz's business to make it homelike, with innovative indoor spaces for clients and families, outdoor space and a bright exterior, he said.
Independent hospice facilities in Lincoln have waiting lists, and hospital discharge planners say they have trouble locating beds for patients who need them, Sparr said.
At The Grace Place people will get 24-hour care, under the direction of a hospice nurse or doctor, with a staff that will help with their medications and other needs. The Grace Place will be licensed as an assisted living facility, Sparr said.
They will also establish a nonprofit foundation to help fund care for people who can't afford it, she said. They hope to work with the local Veterans Administration to serve that population, too.
"We want our care to be very holistic focused," she said, "so we're not just caring for the physical being of the person, but we're meeting all their spiritual needs, their emotional needs. That will make us a little bit different, I think."
60+ pieces of public art in Lincoln
Torn Notebook
Reflection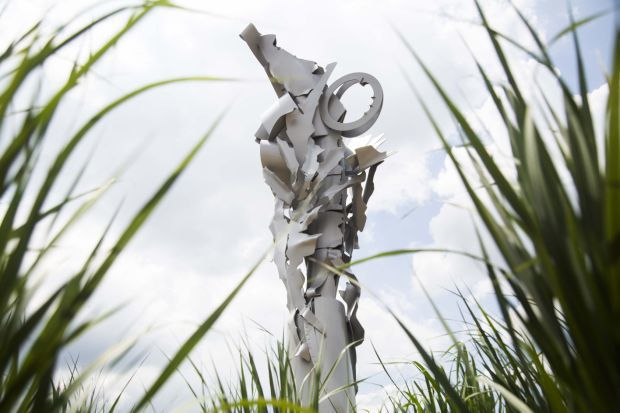 Old Glory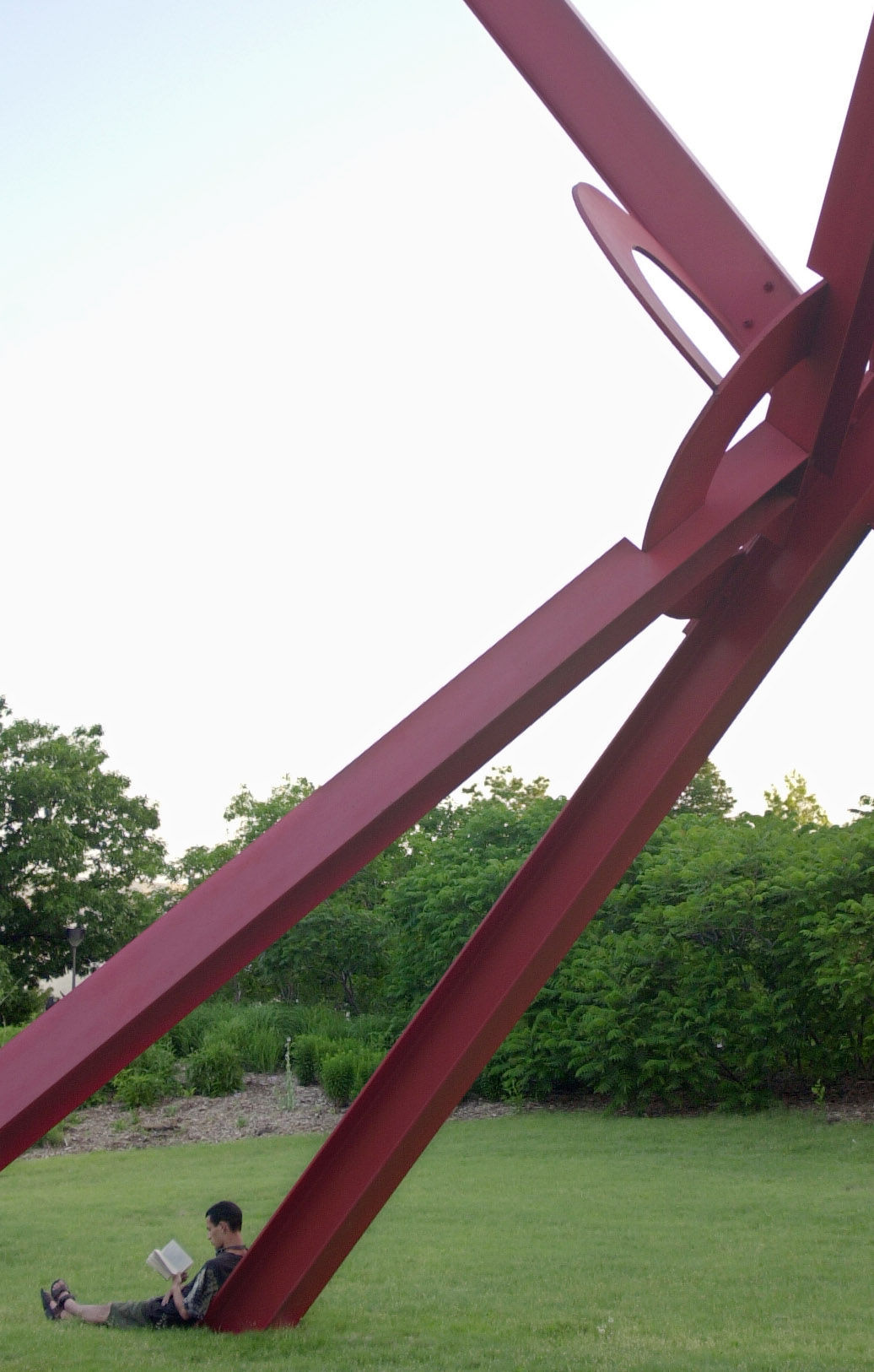 Pitch, Roll & Yaw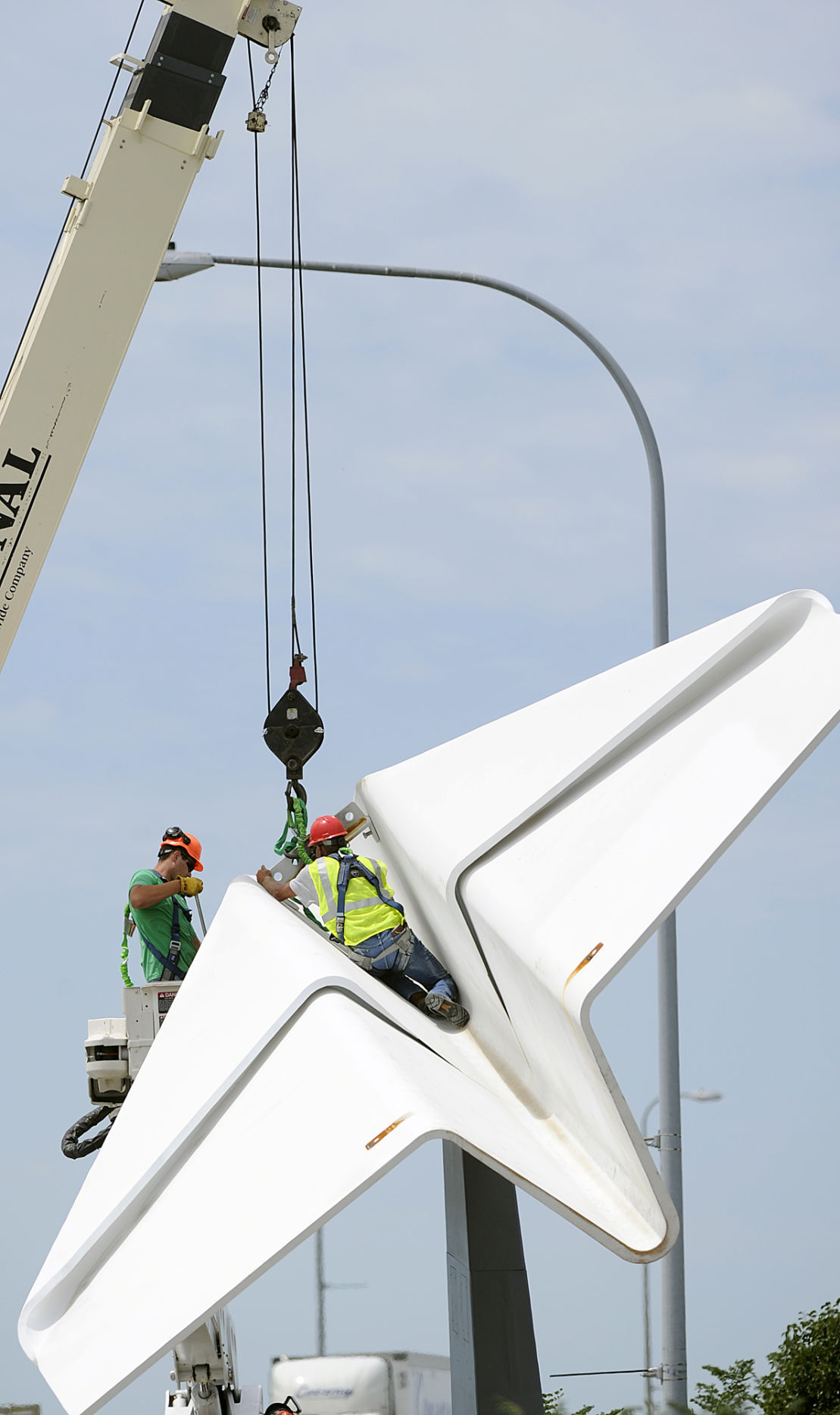 Watchful Citizen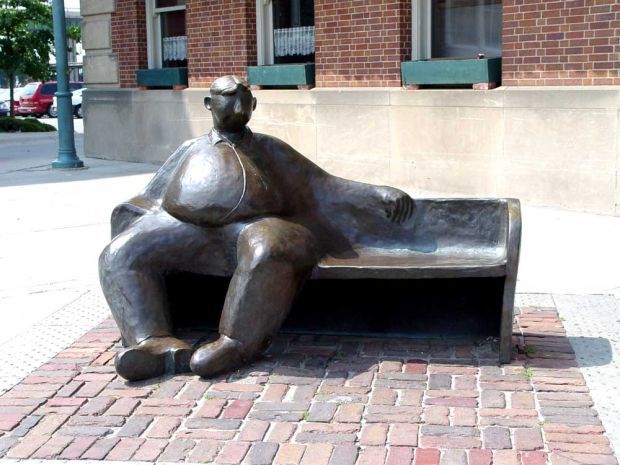 Mbera
Gettysburg Lincoln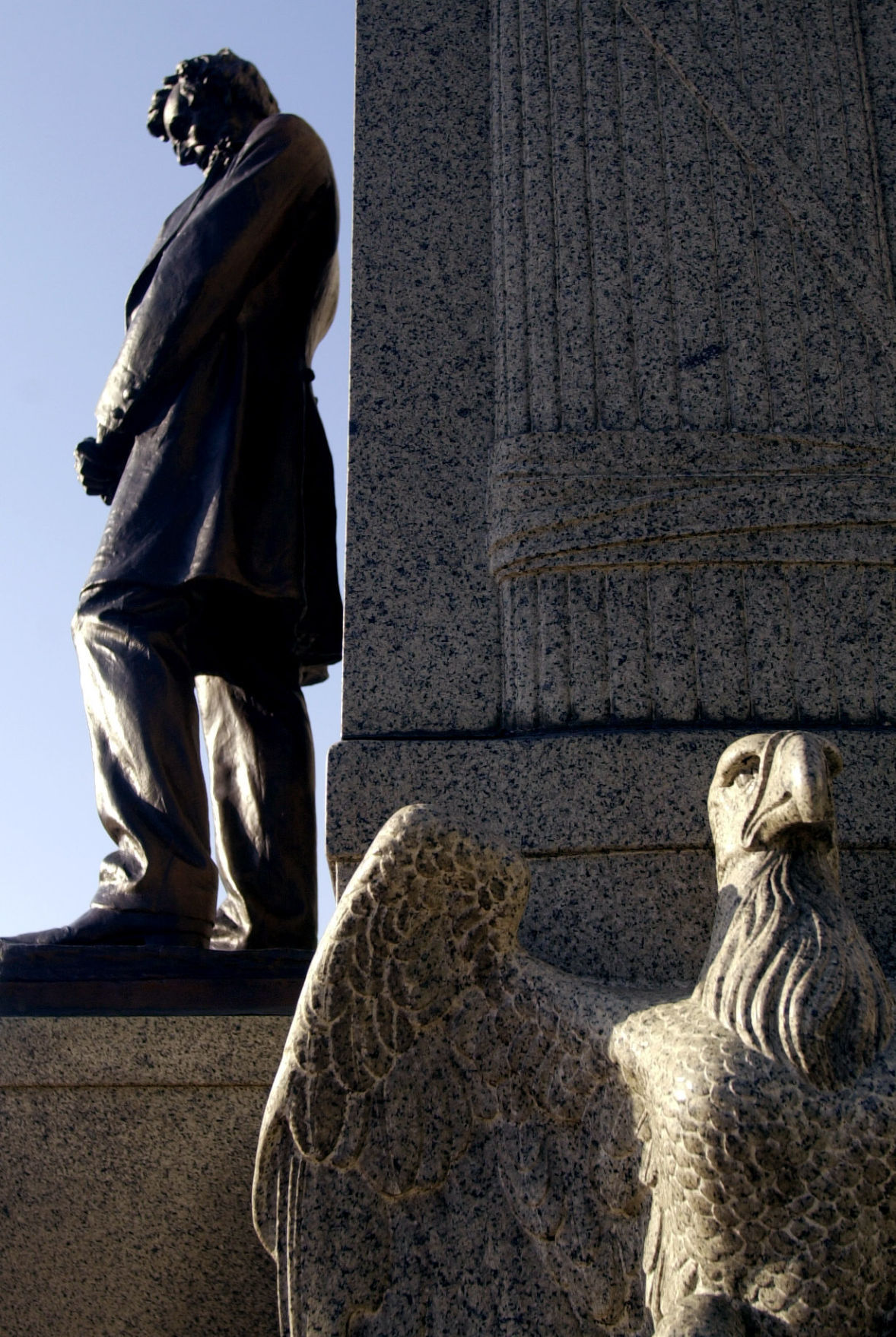 Clocktower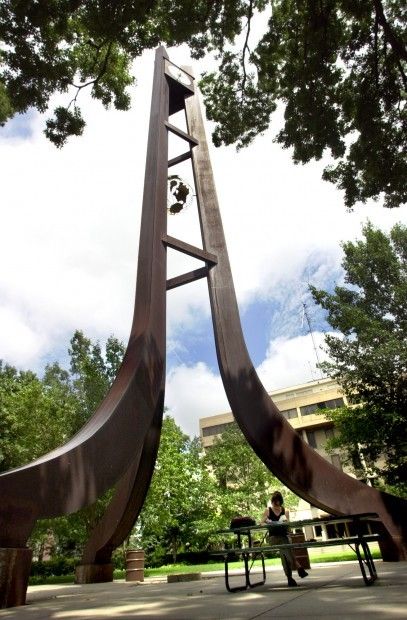 Rebekah at the Well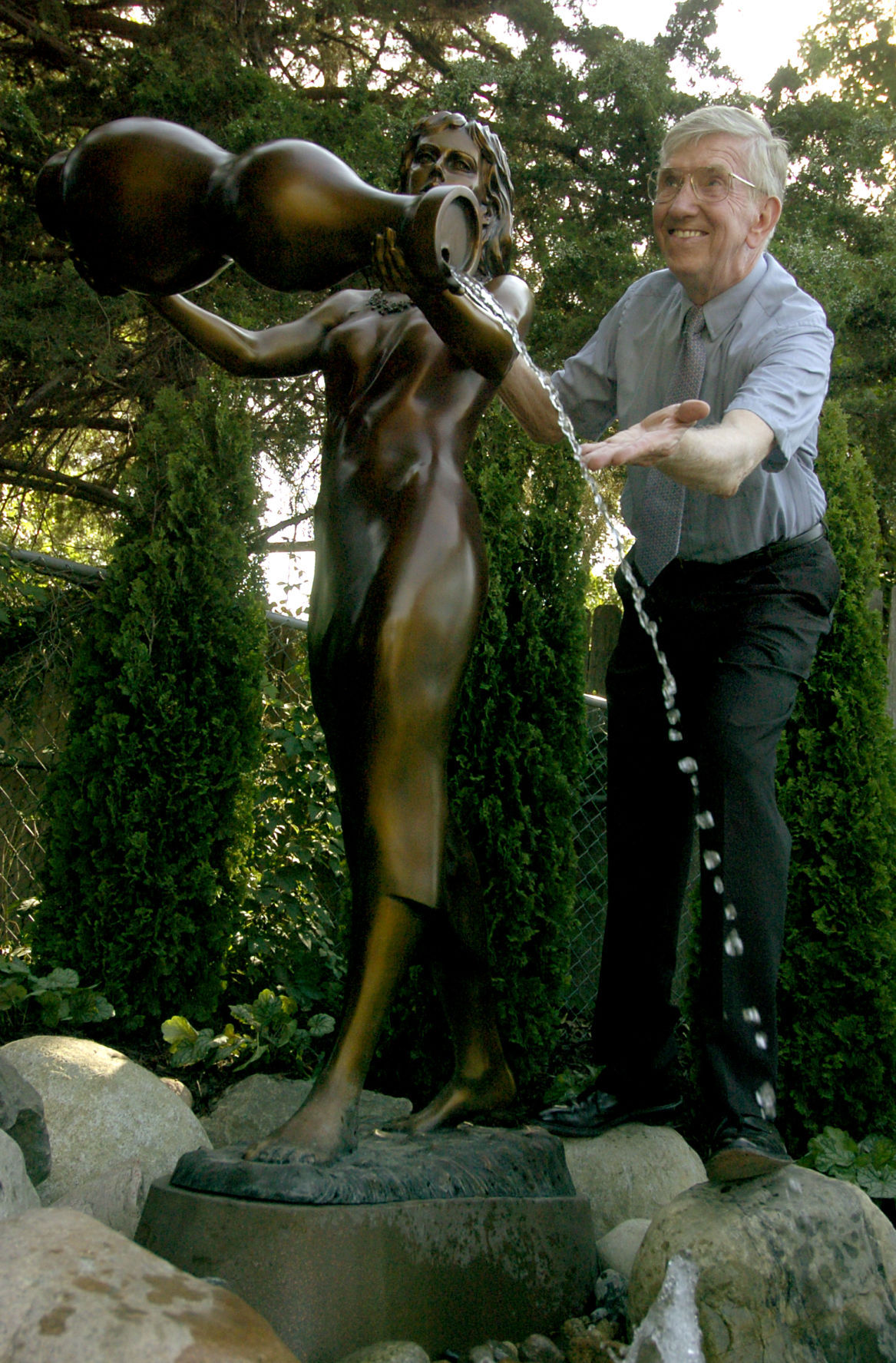 Sculpture of child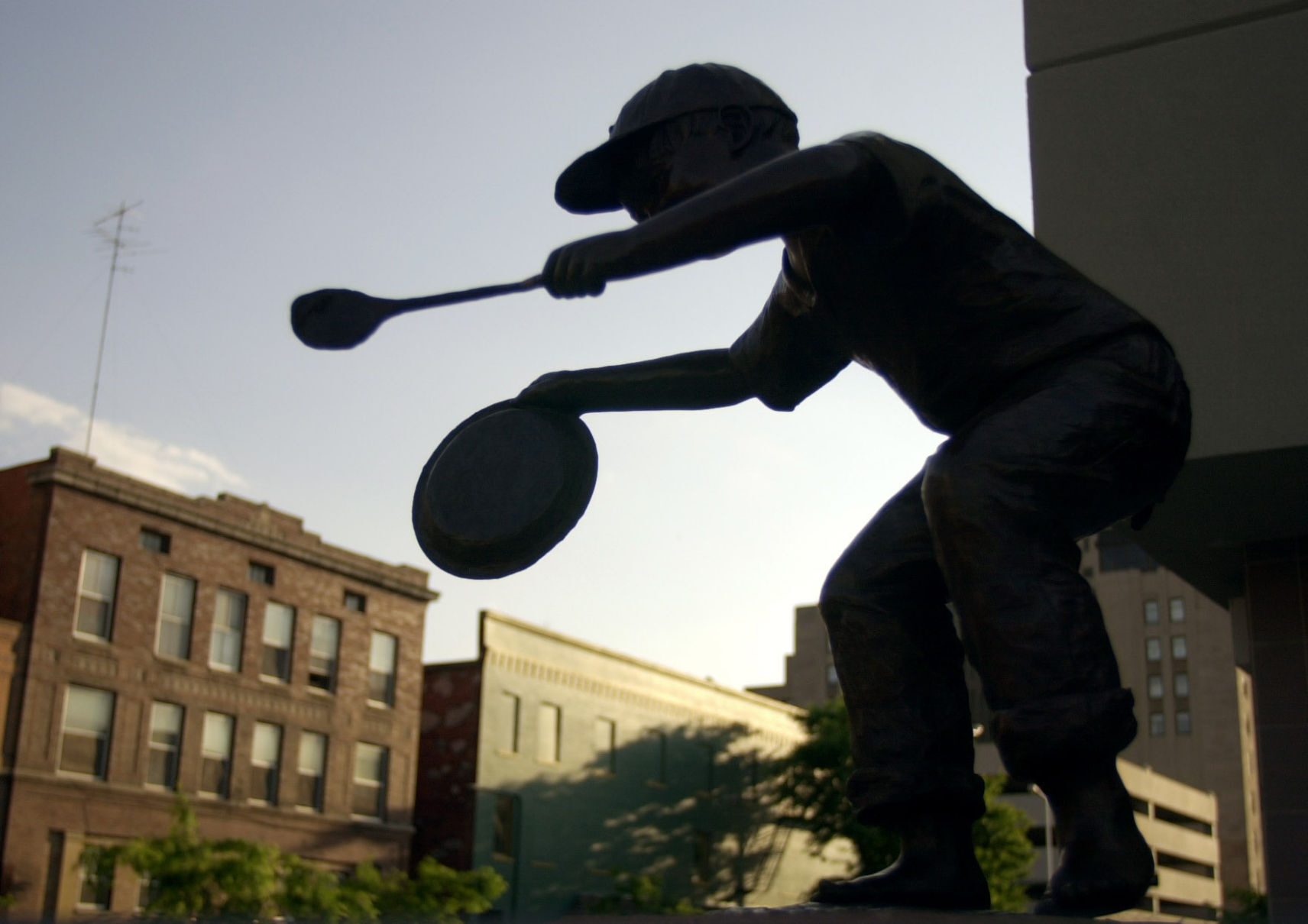 Groundwater Colossus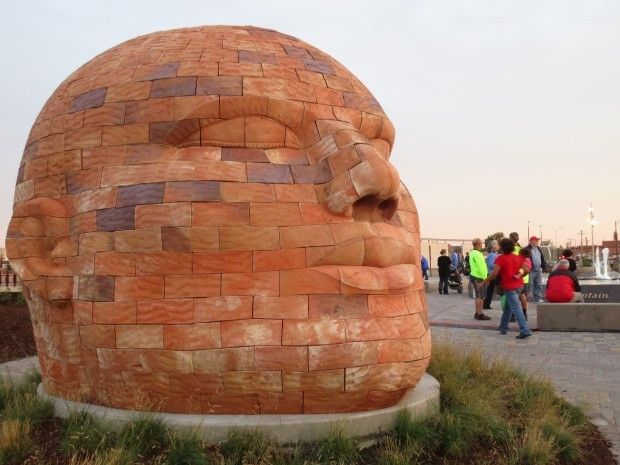 Ascent Tower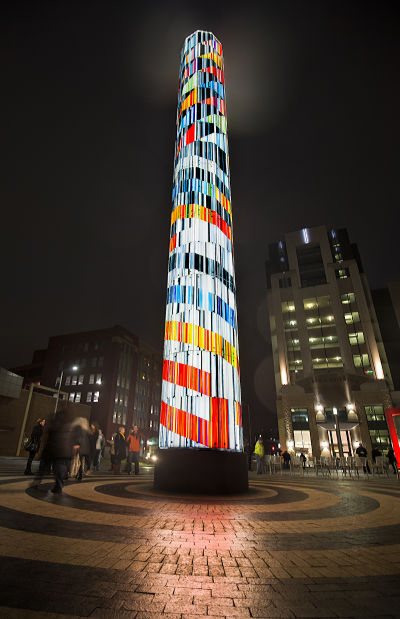 Tem and Ptah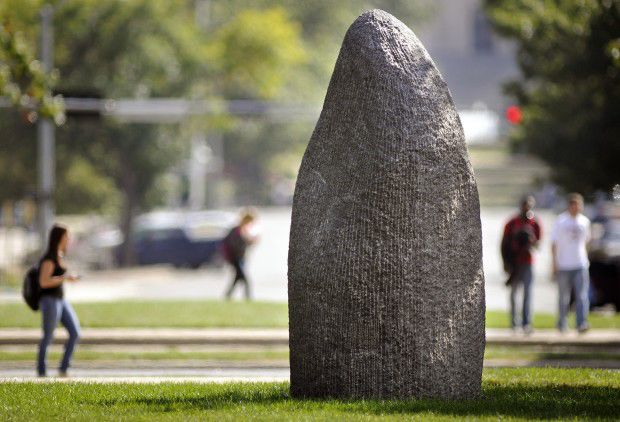 Acklie Fountain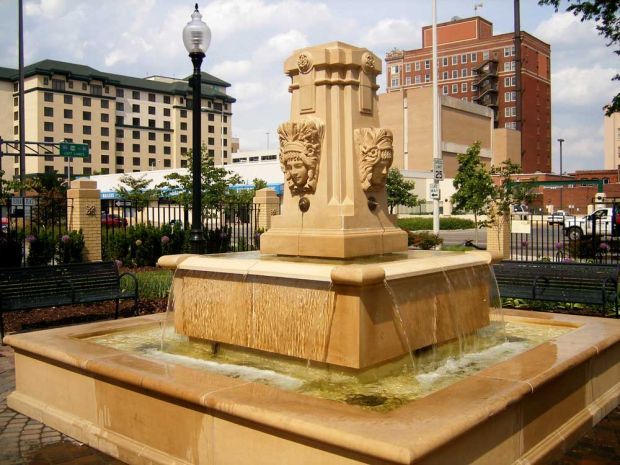 Iron Horse Legacy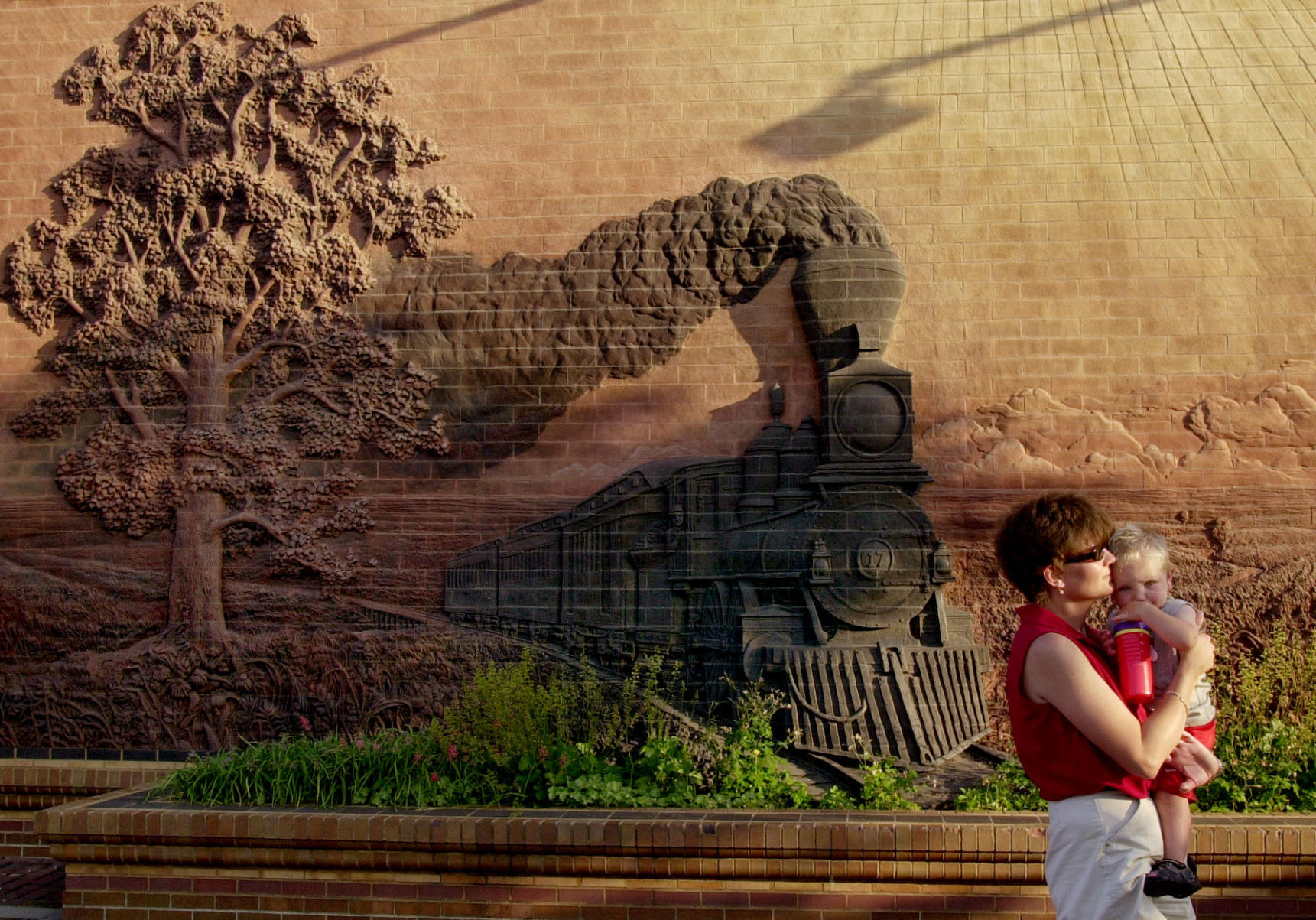 Floating Figure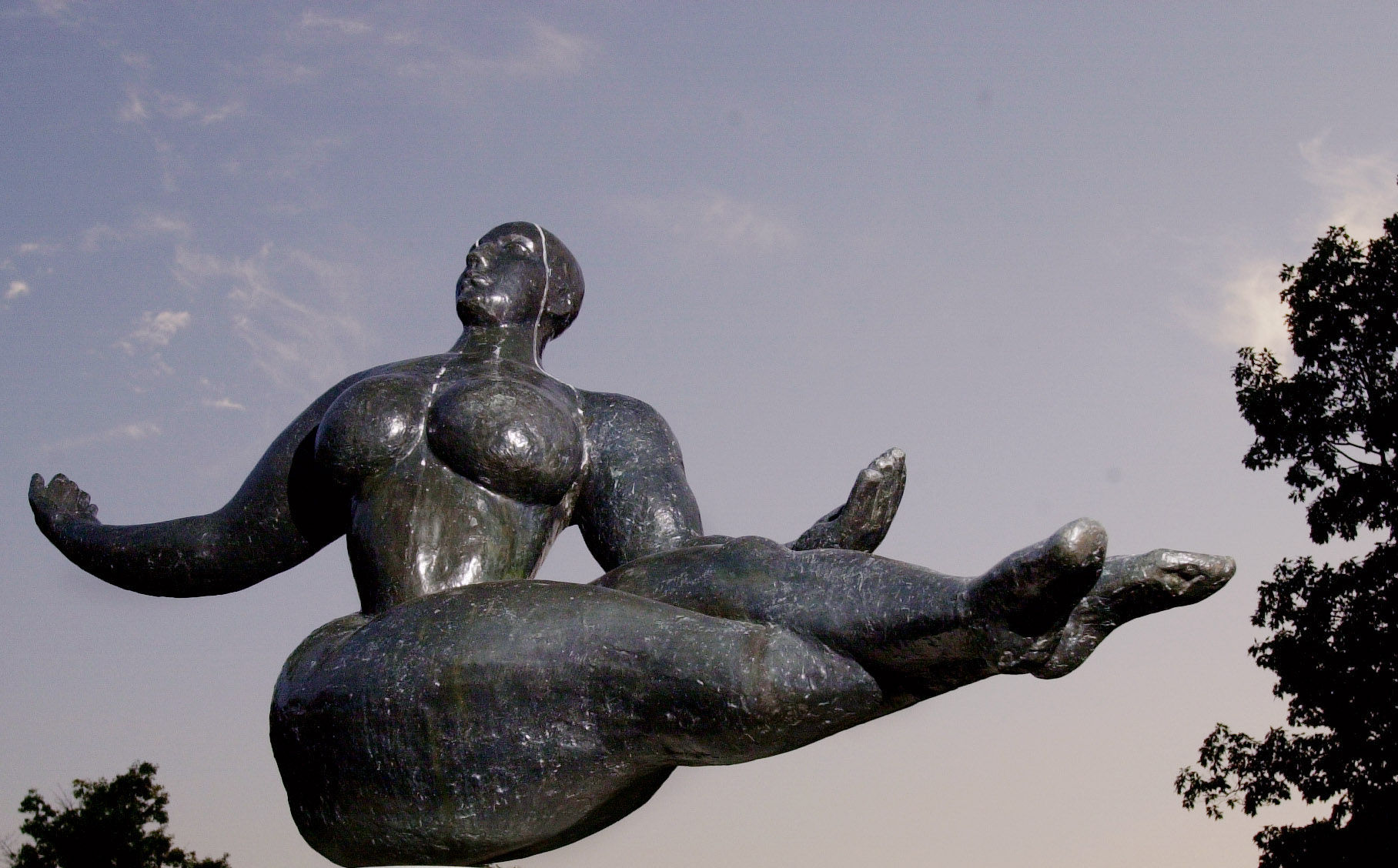 Vase with Five Flowers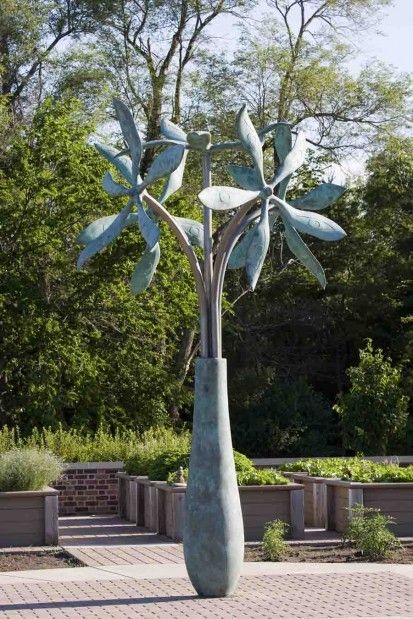 Bench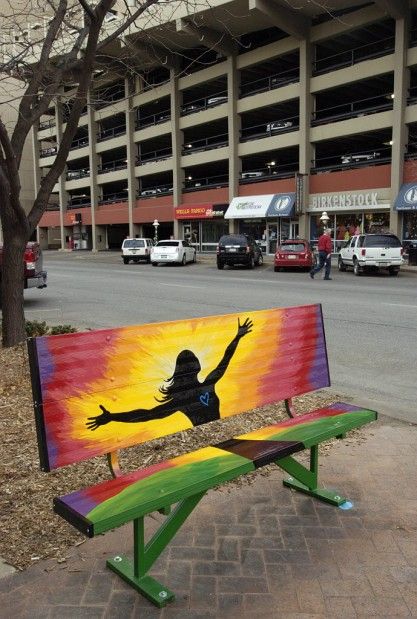 Doorways to Hope, Garden of Faith, Hope and Love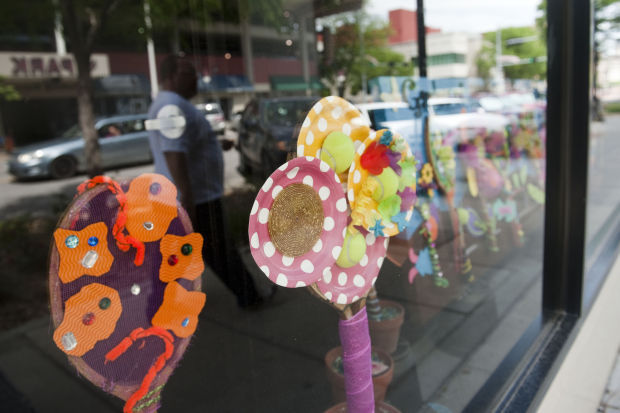 Illuminating Lincoln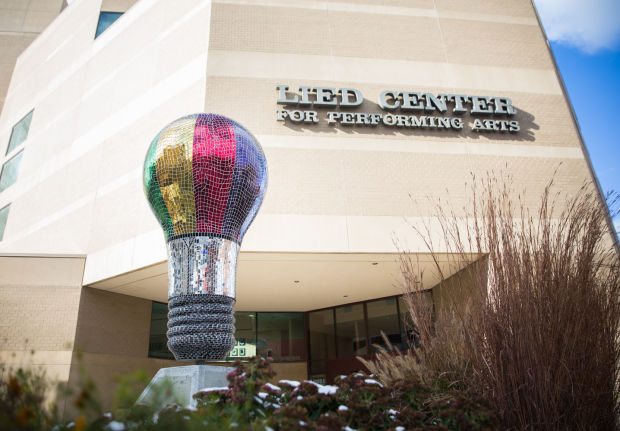 Bicycle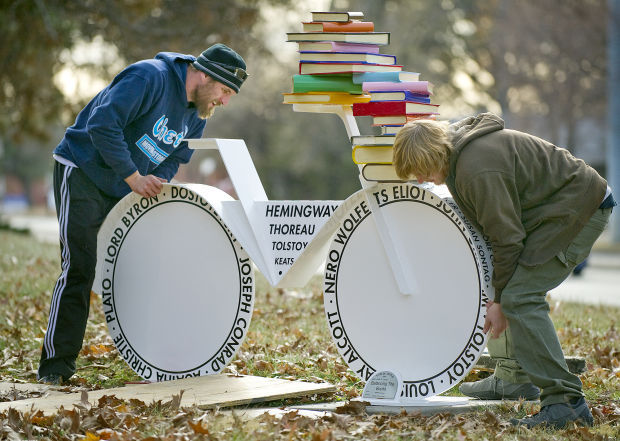 Star Art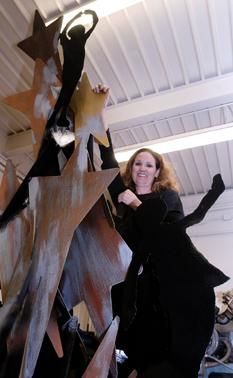 Snowplow art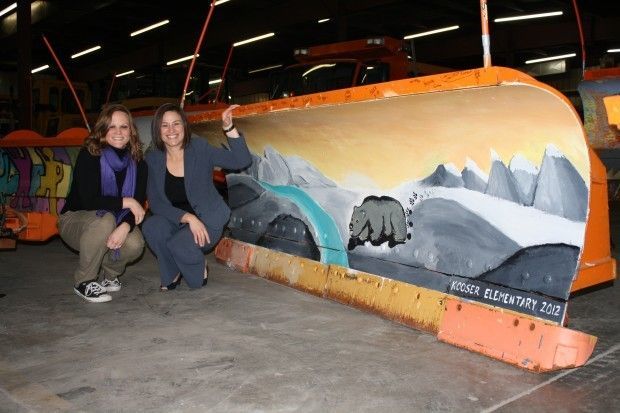 Look Ma, No Hands
Noos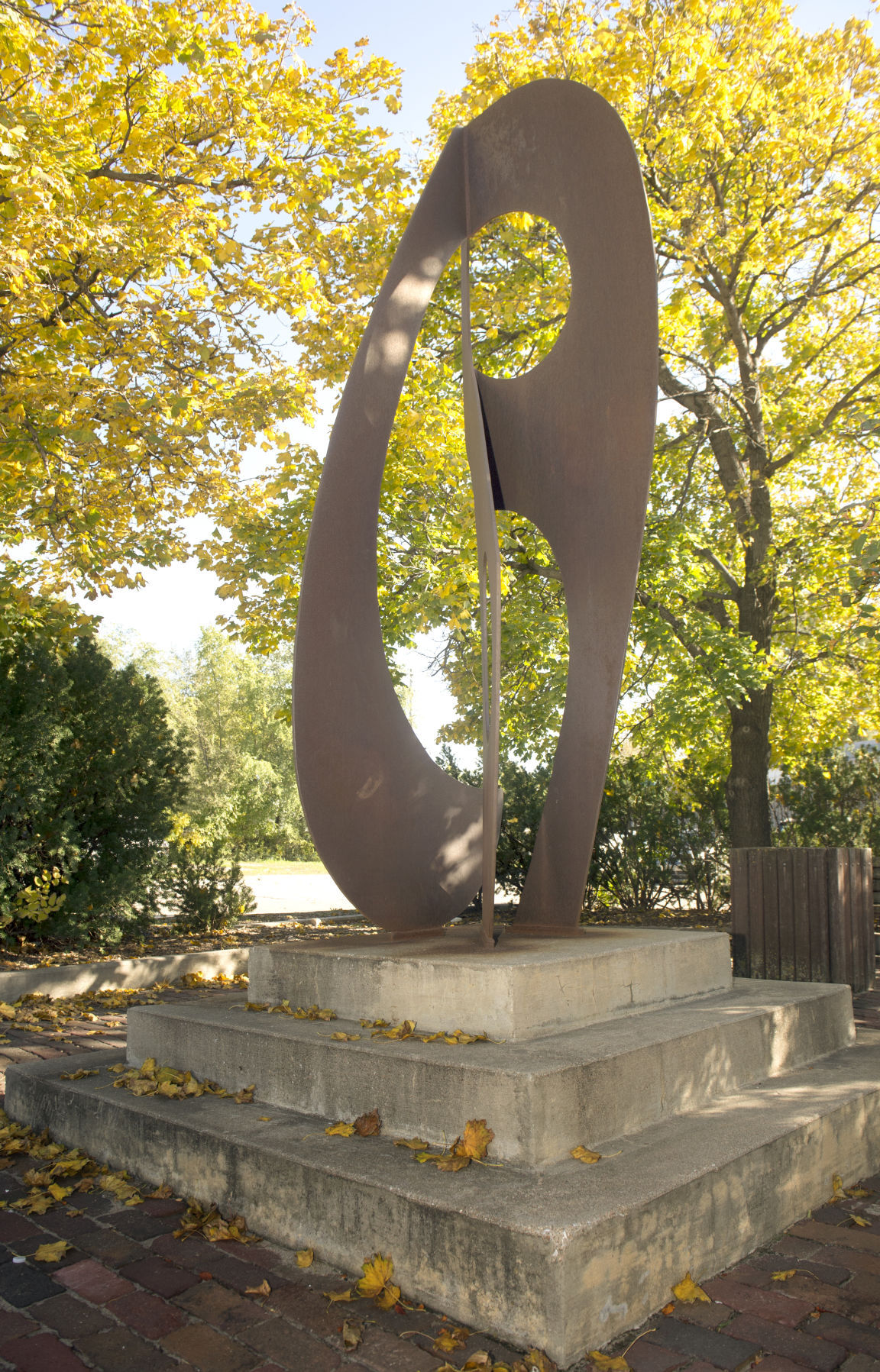 Jay Tschetter mural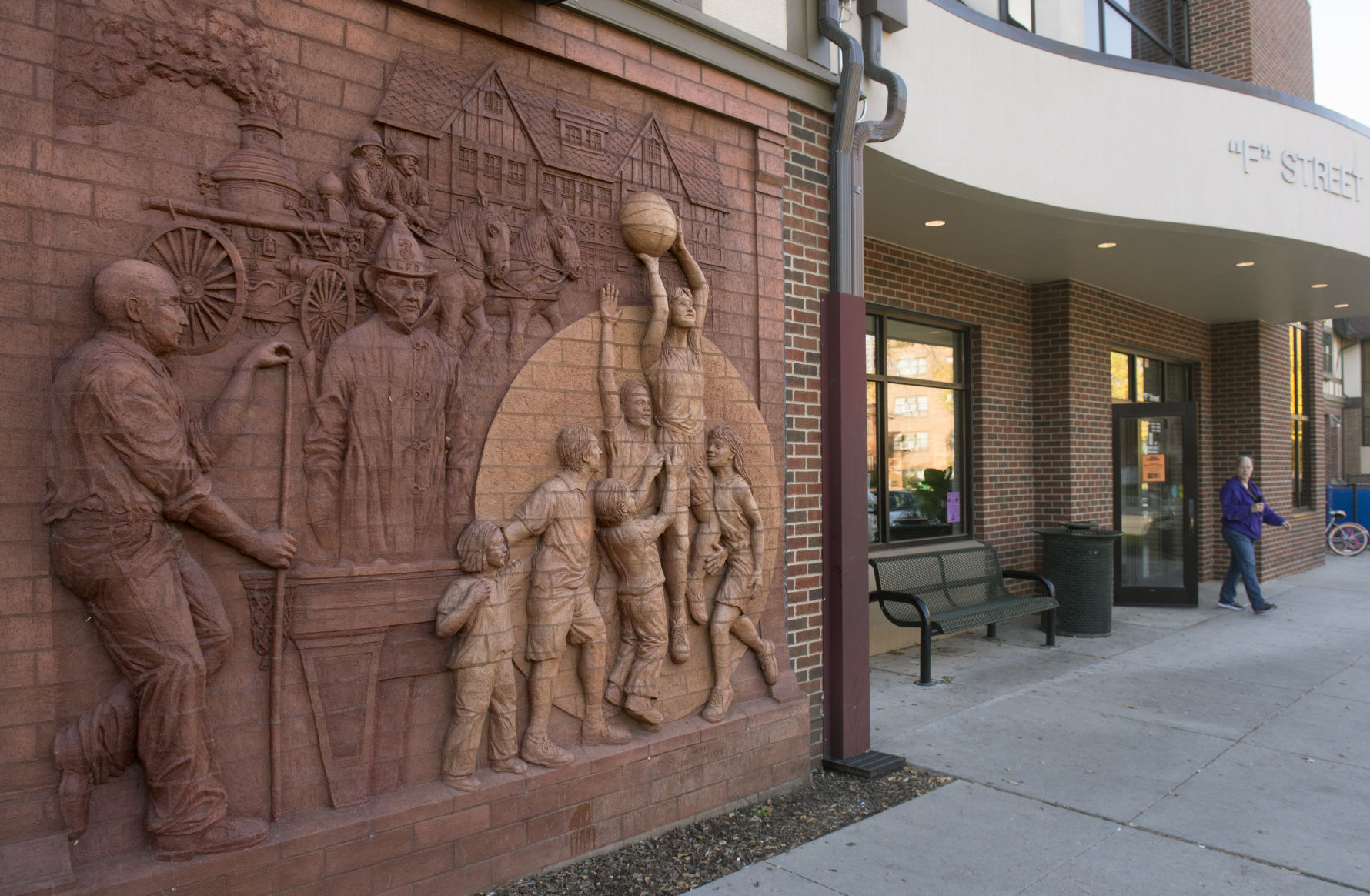 Mural on Kiechel building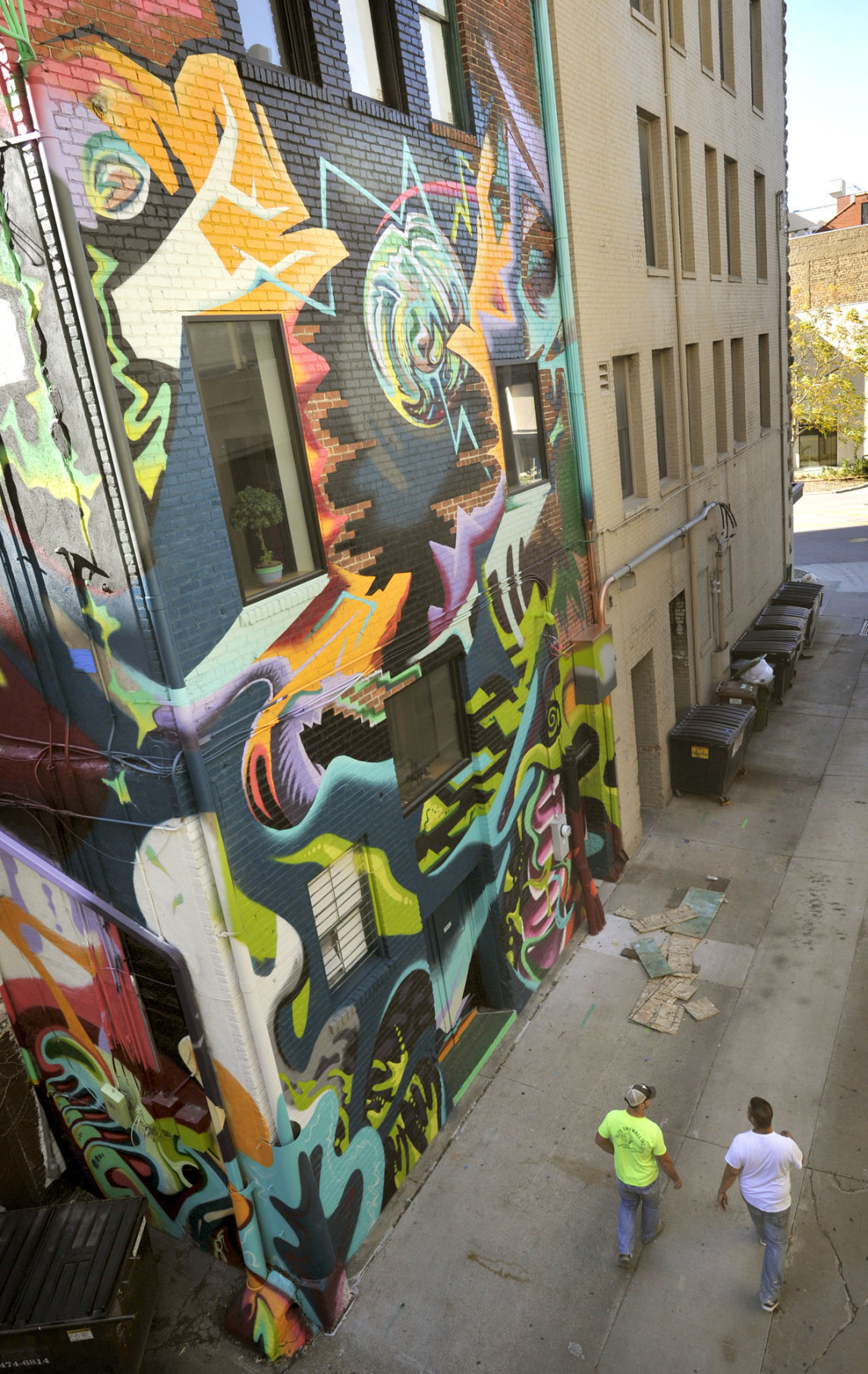 Solar Semaphore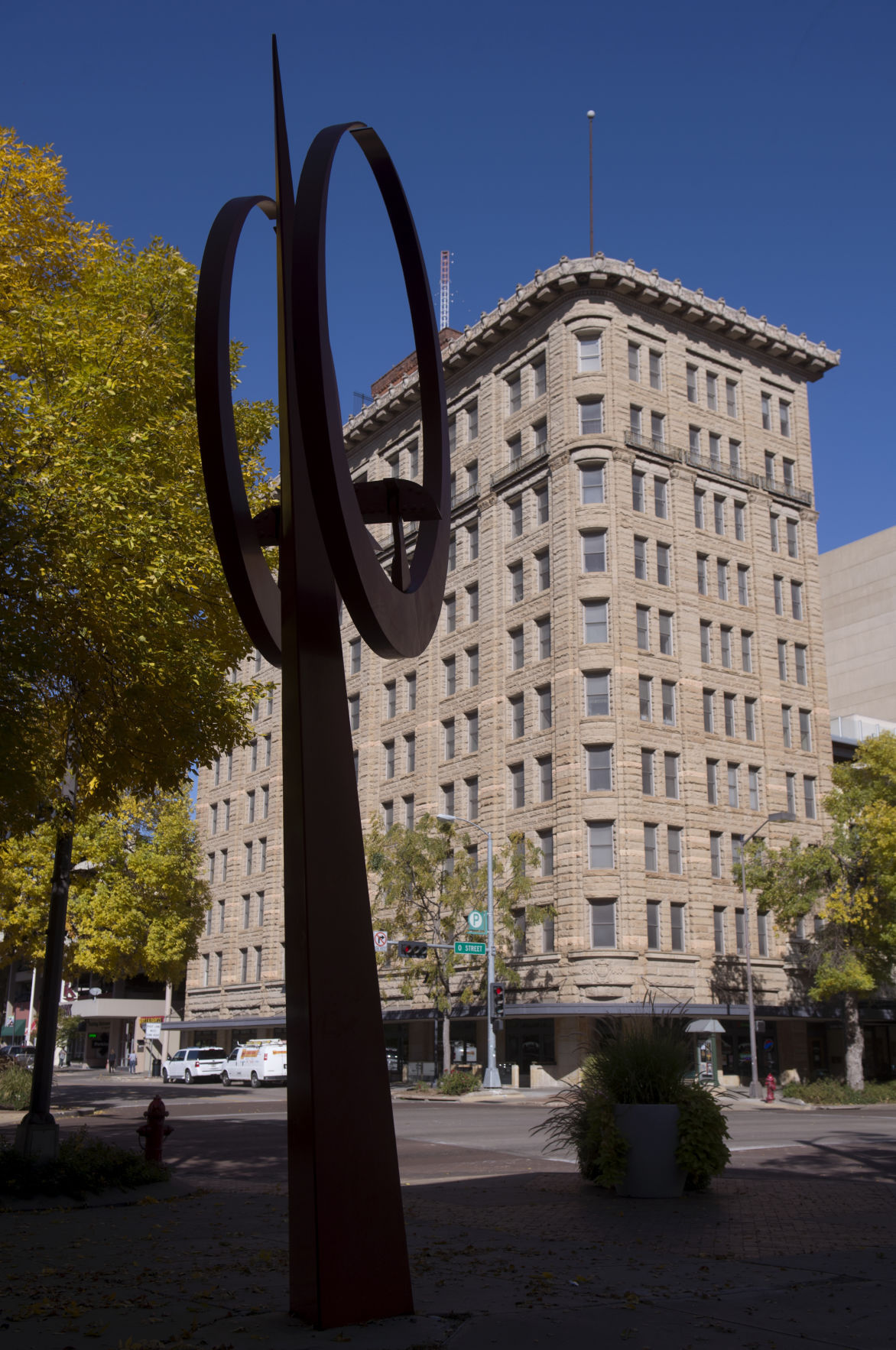 Double Spinner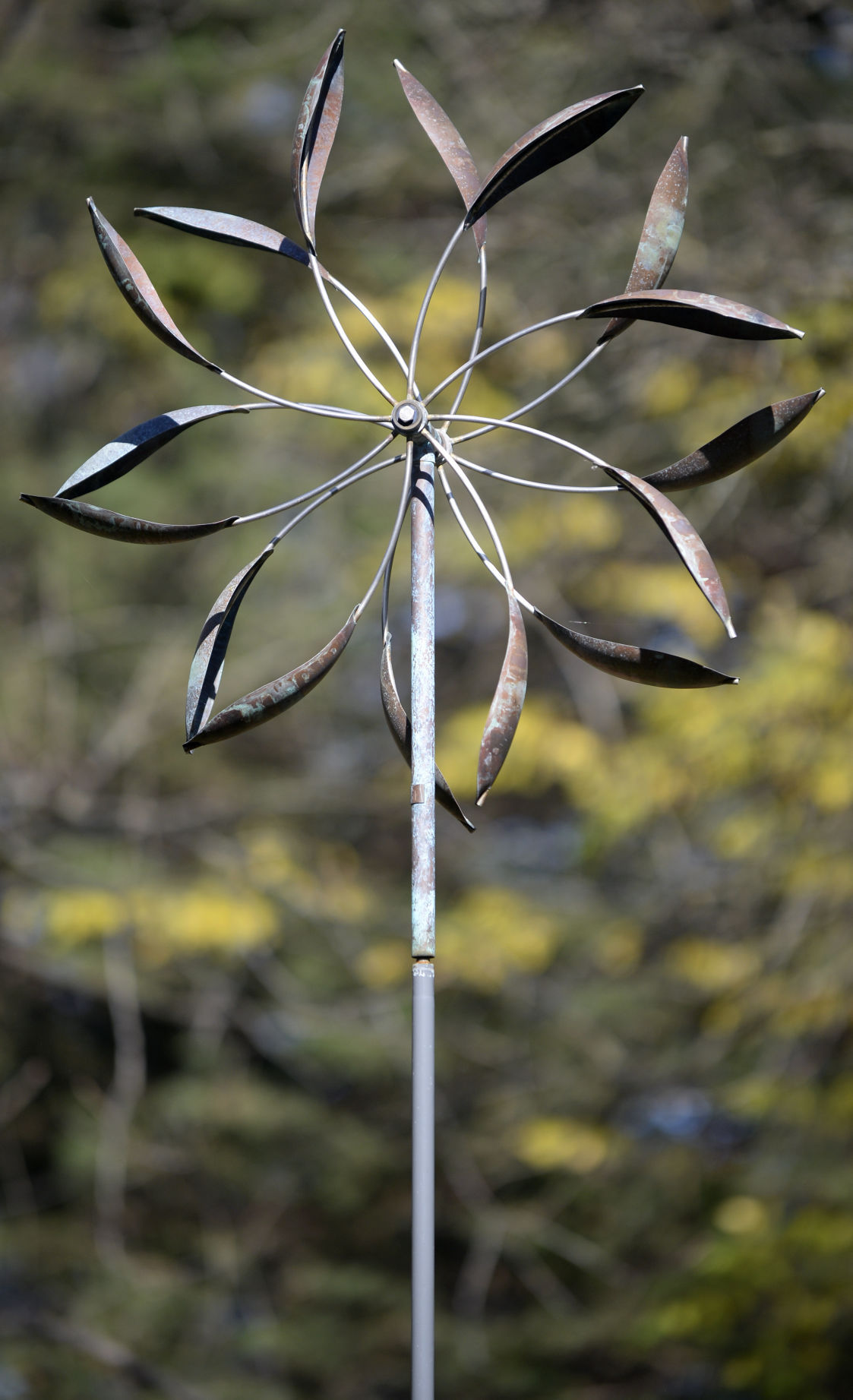 War and Victory sculpture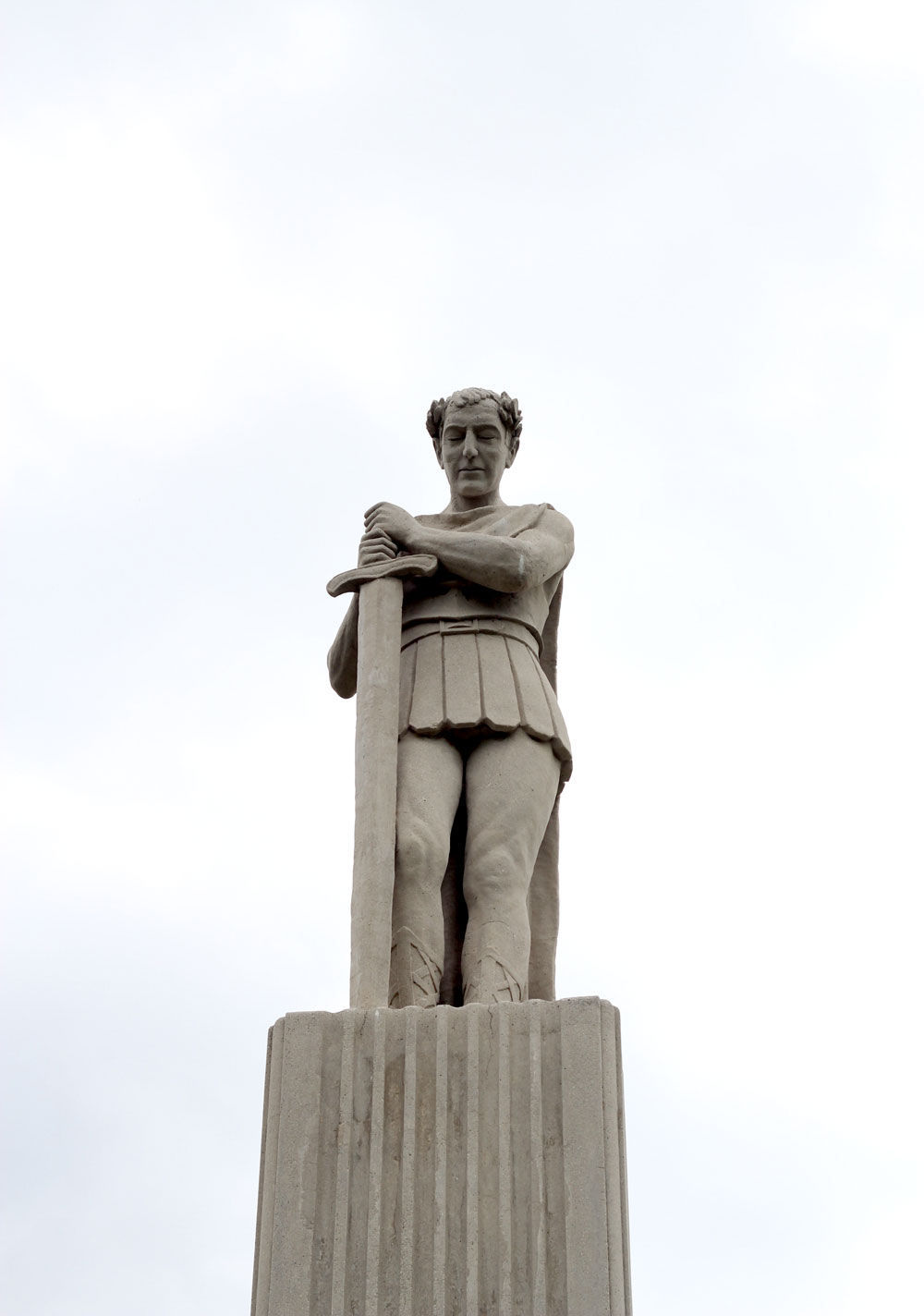 Candy Box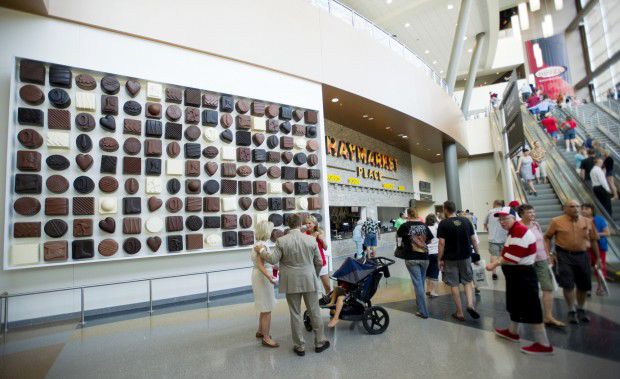 Mountain Monarch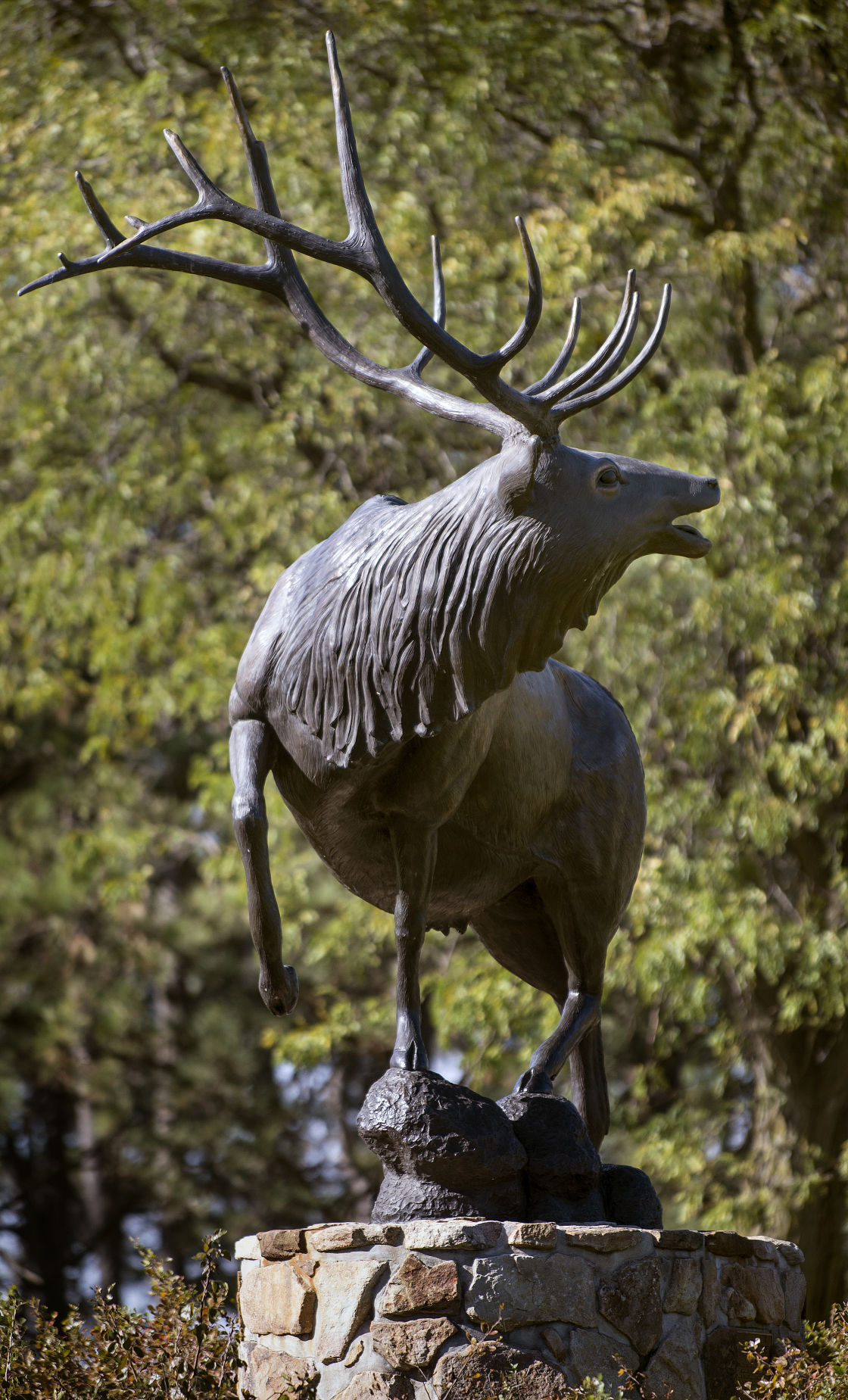 27th Street Hearth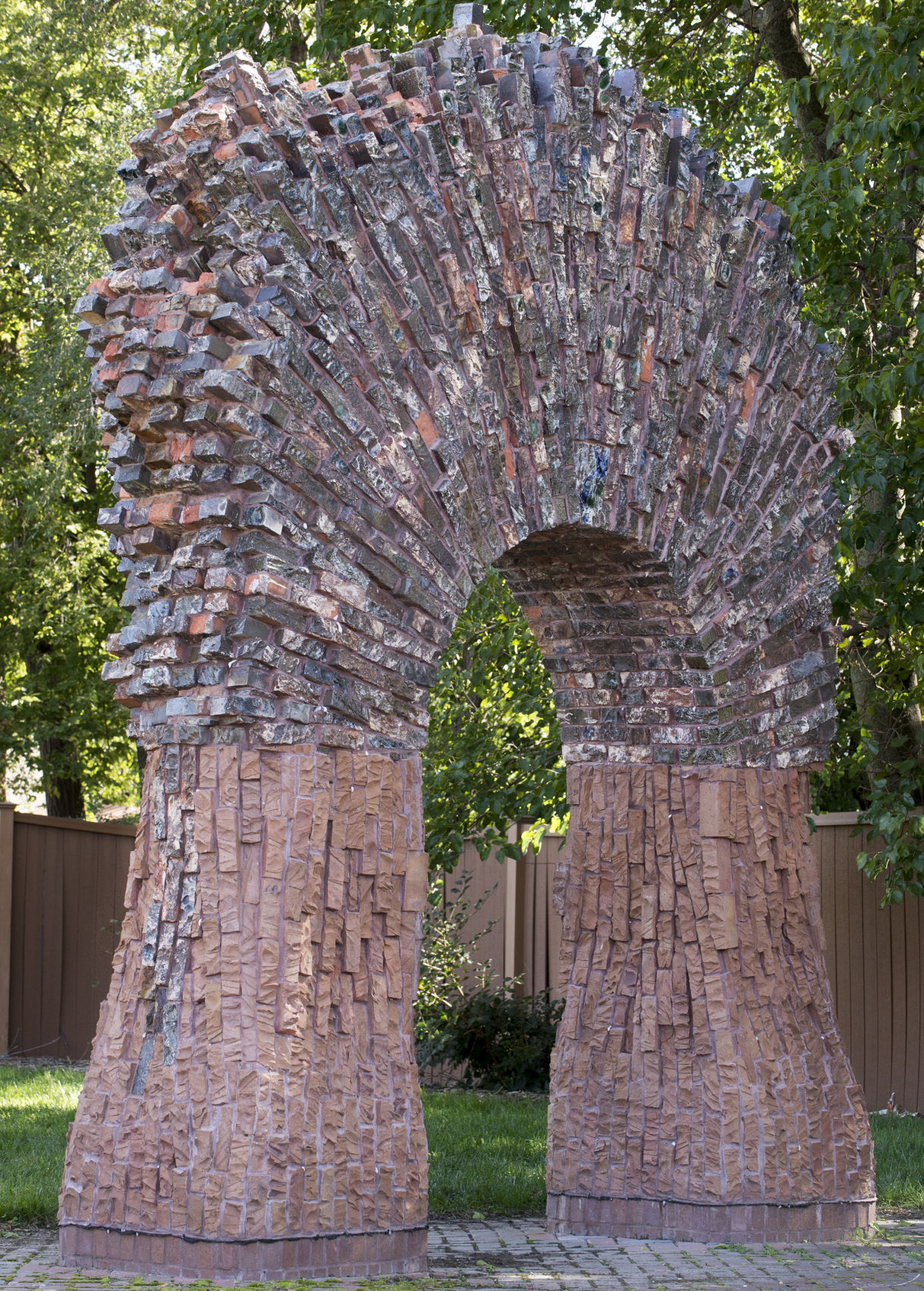 If I Had My Child To Raise Over Again sculpture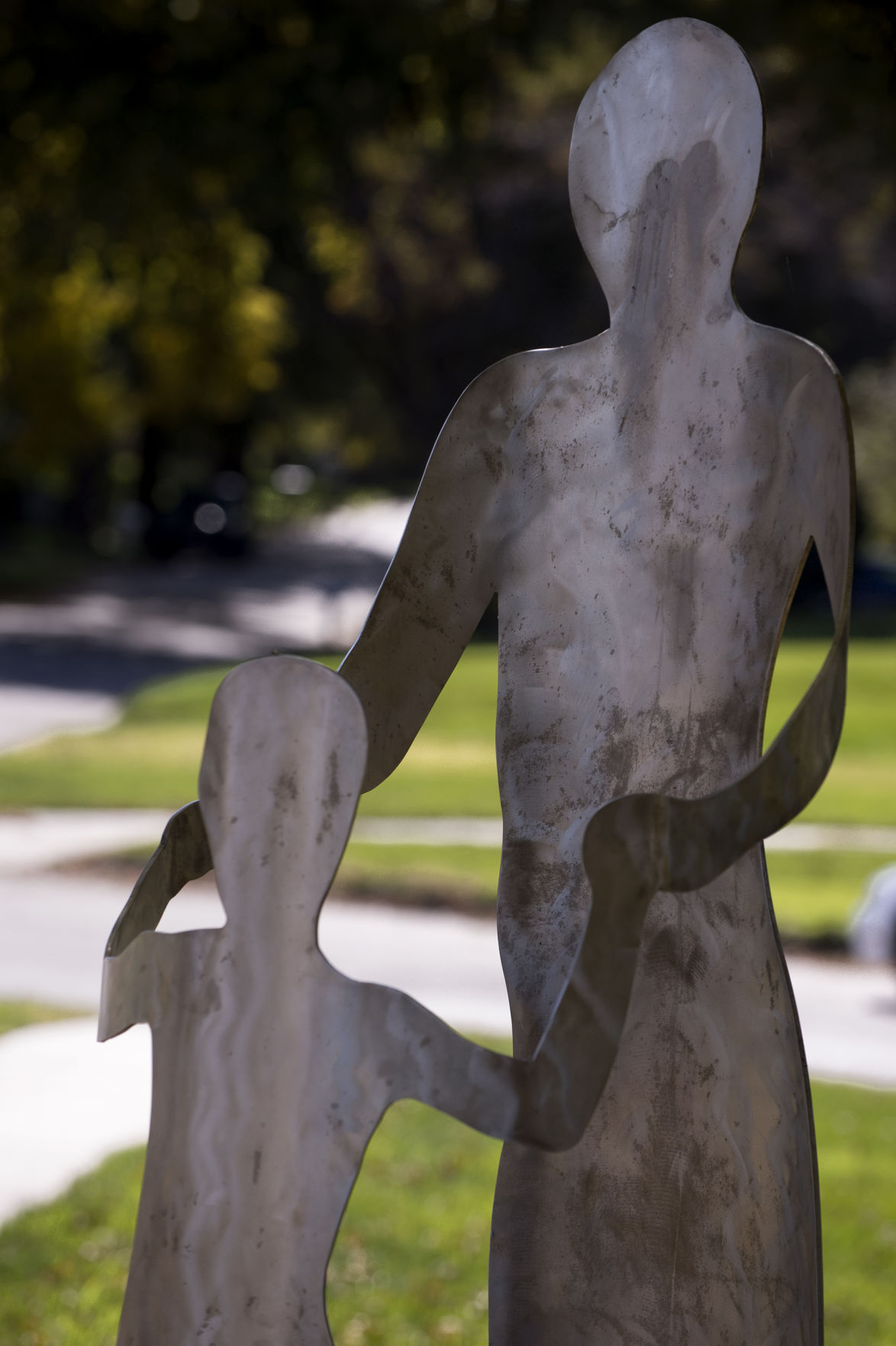 Rarin' to Ride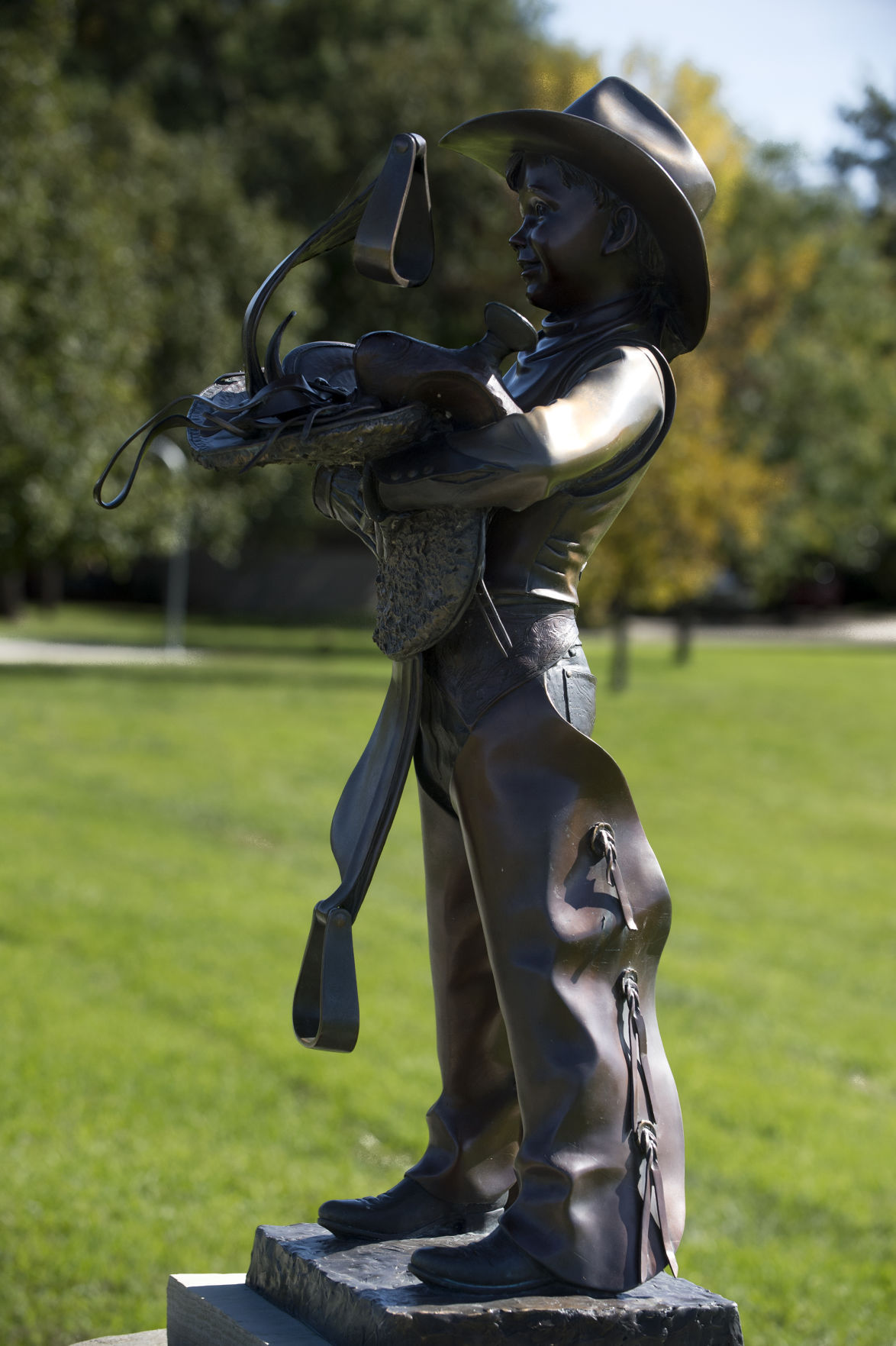 Frog Baby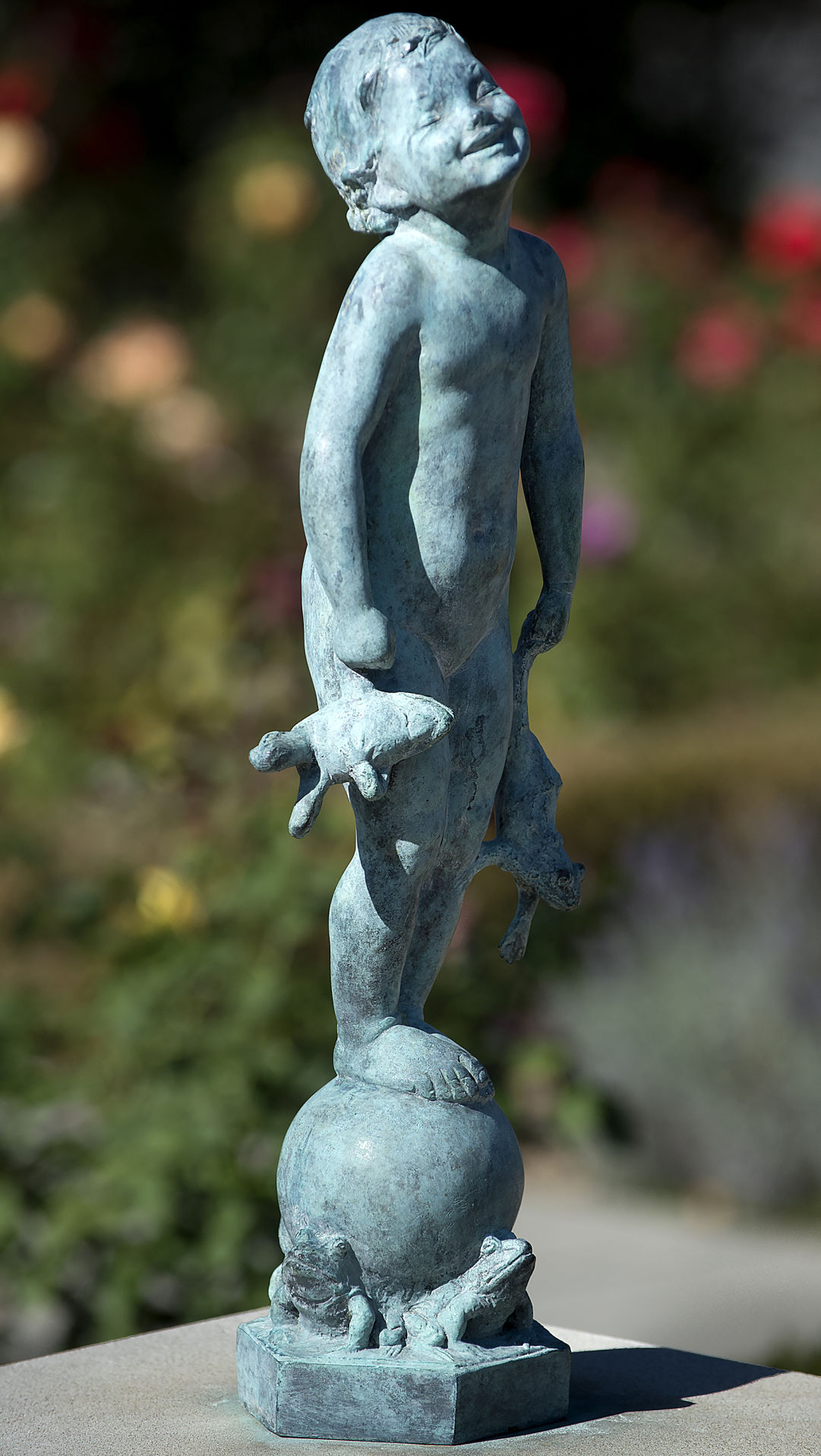 Daydreams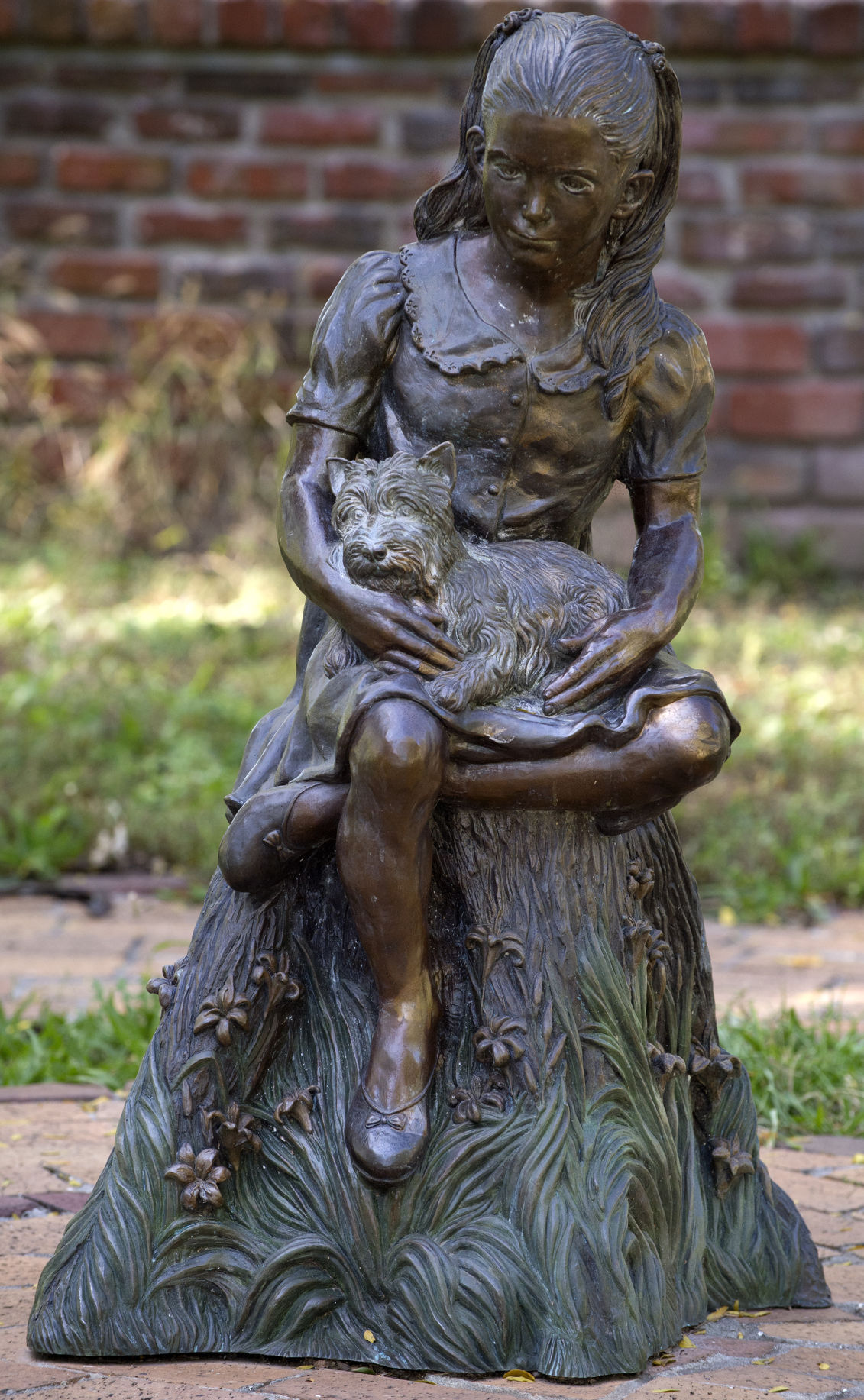 Standing Bear Sculpture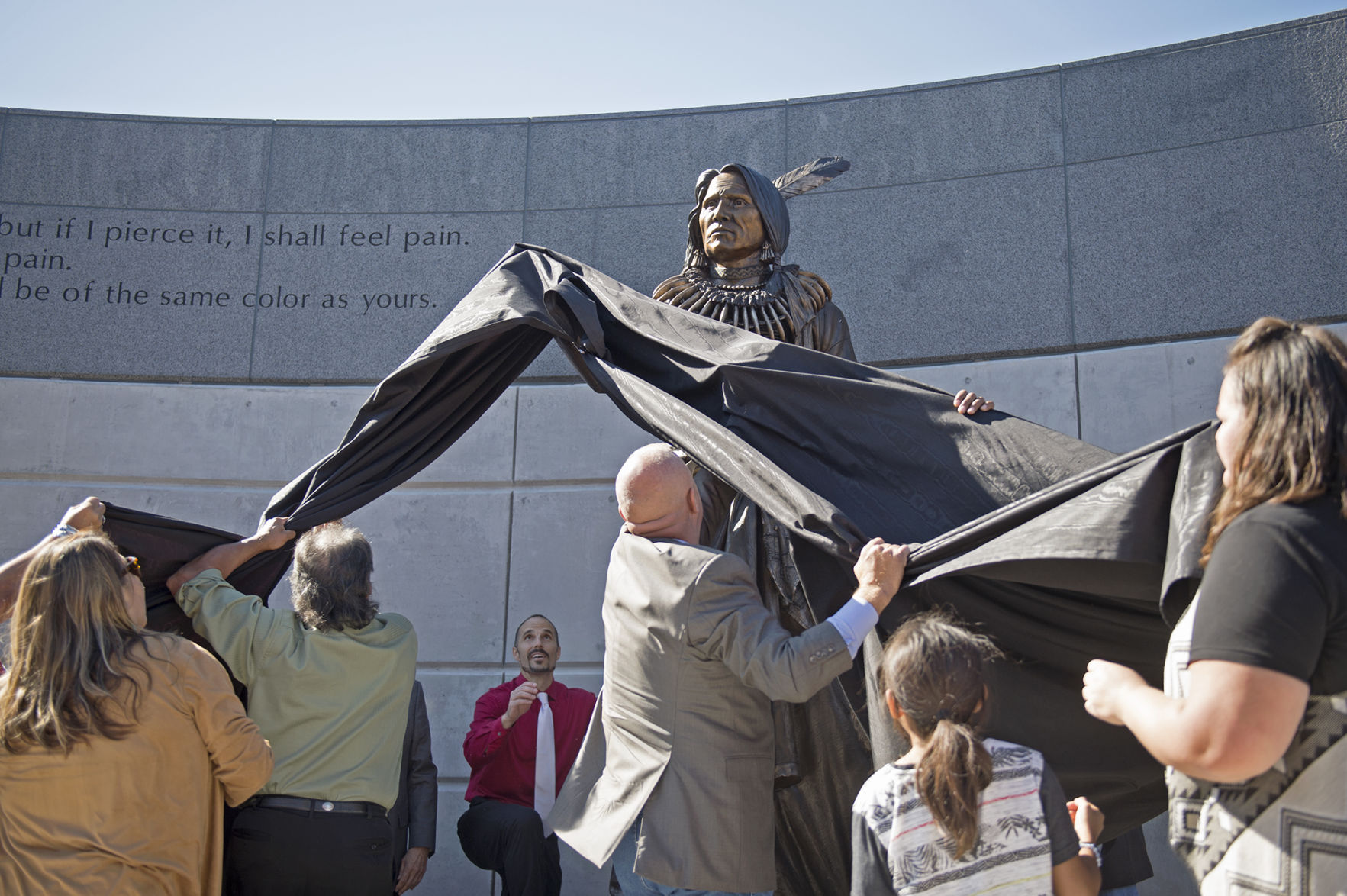 Harvest sculpture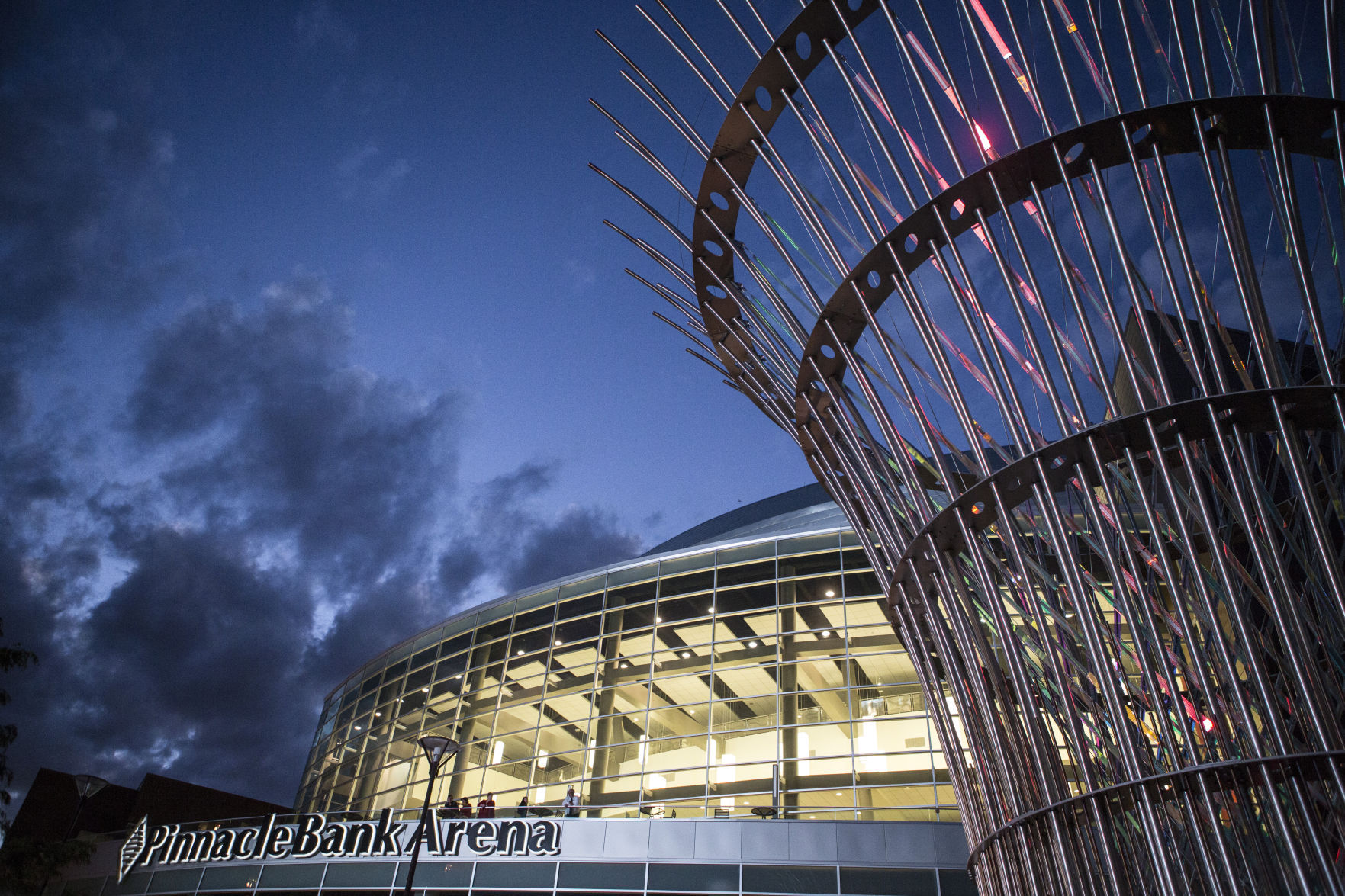 Four Seasons Terminals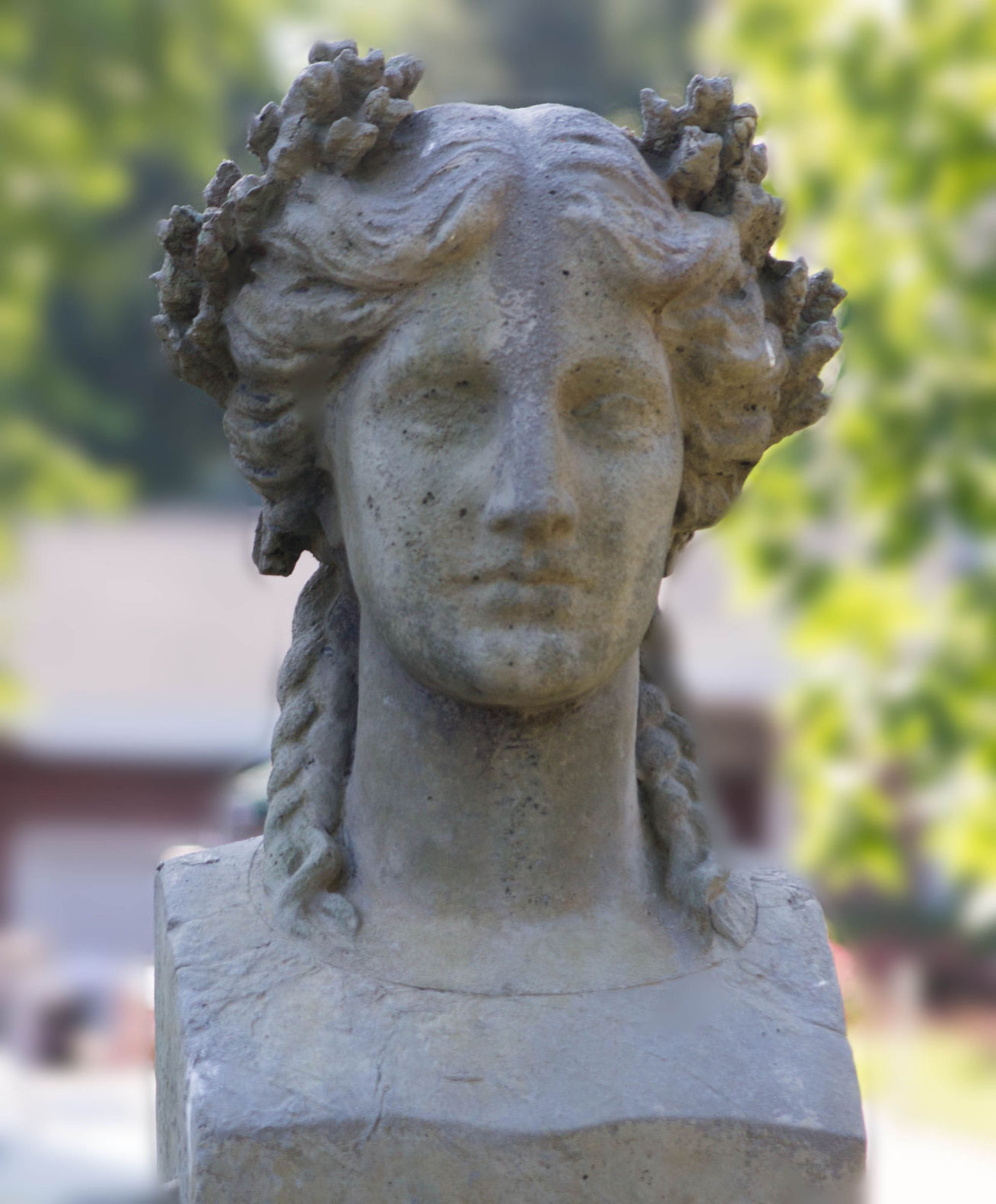 Kneeling figure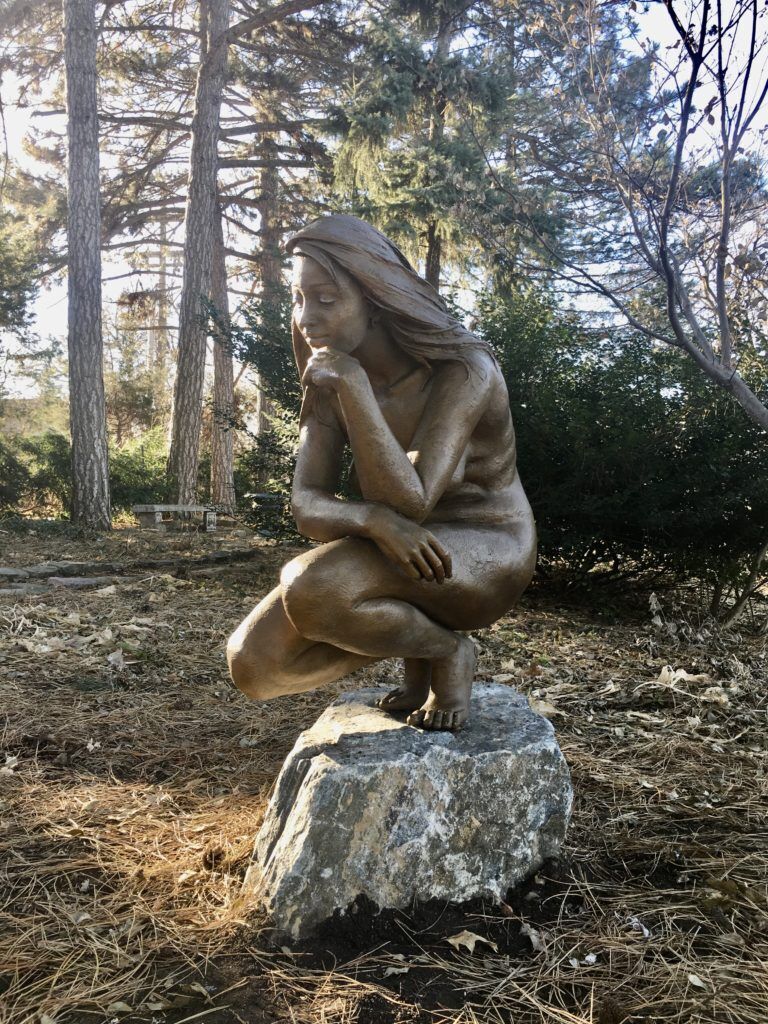 Ako's Enso II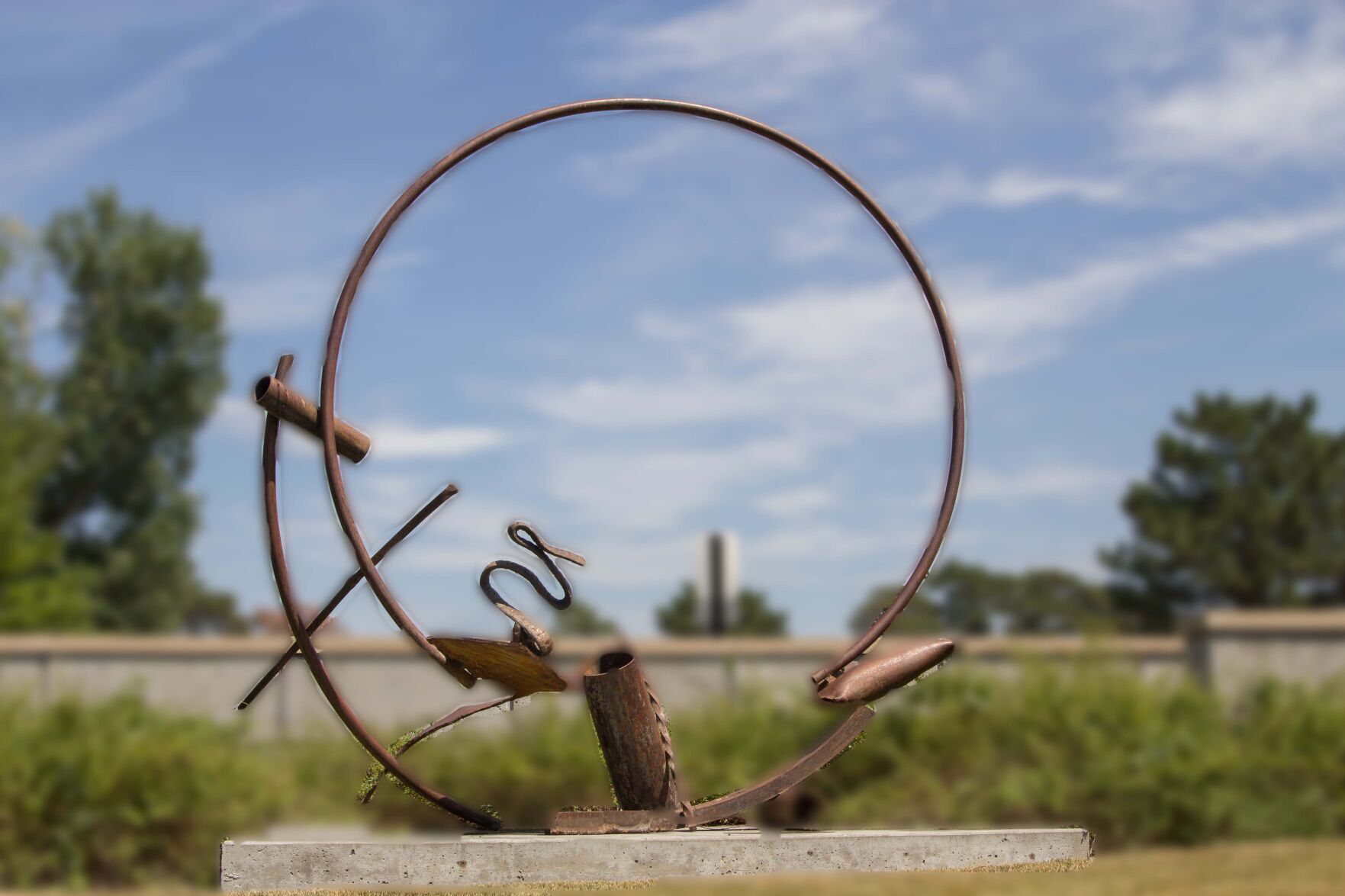 Baroque Cherub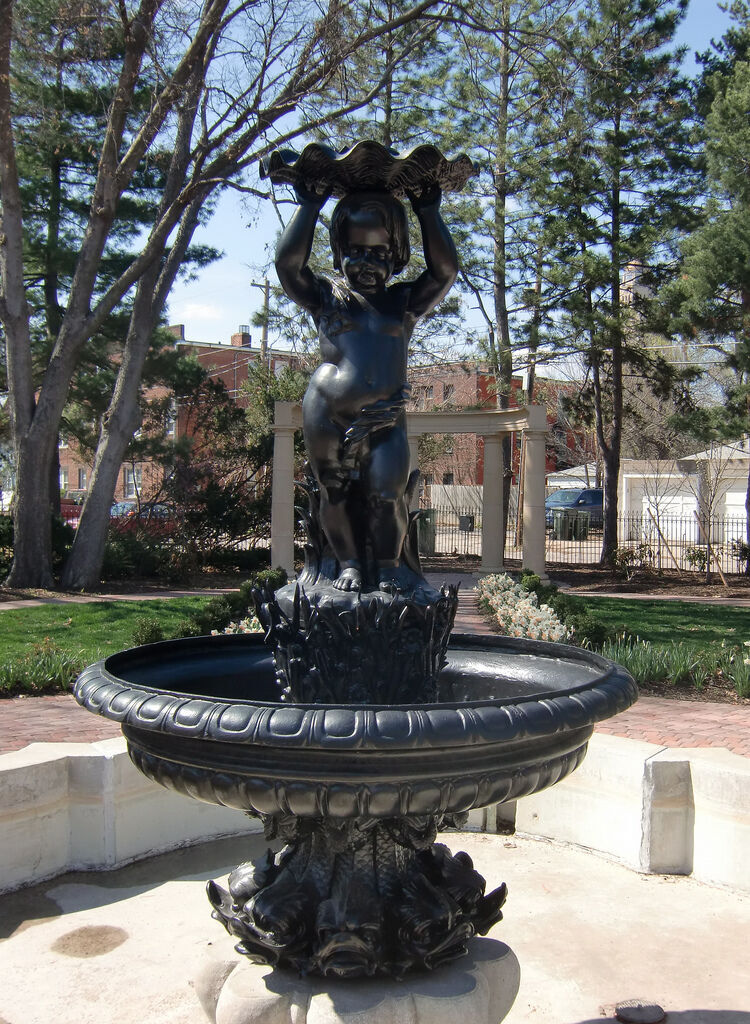 "Nautilus" sculpture installation
Arietta II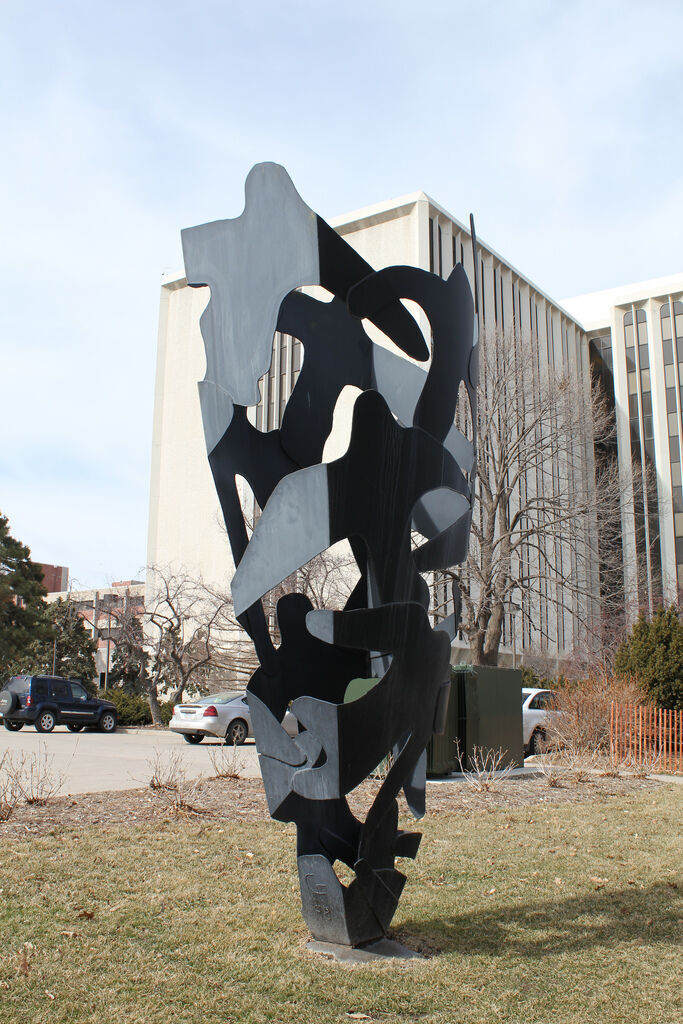 Tilted Donut #7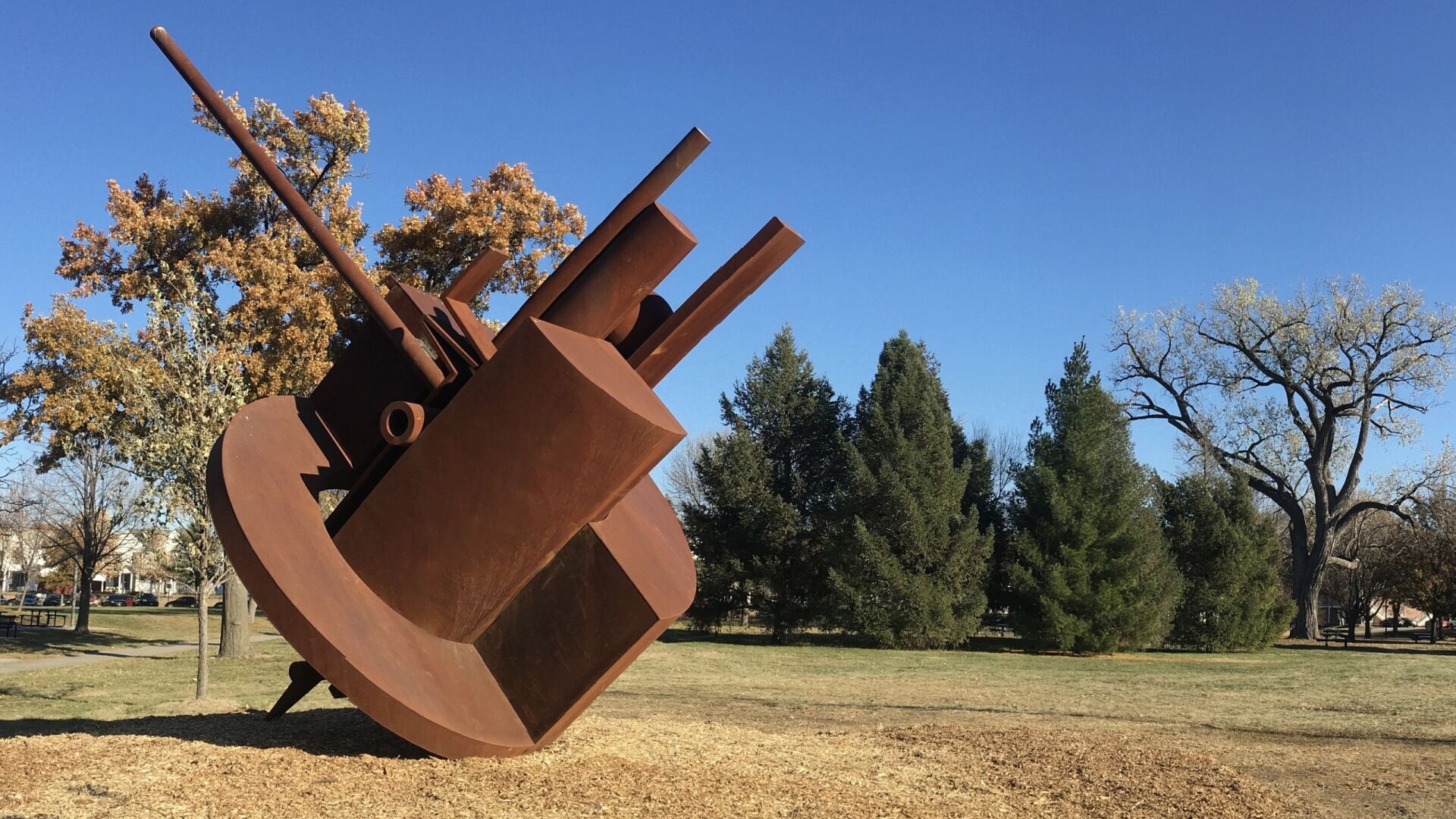 Ascot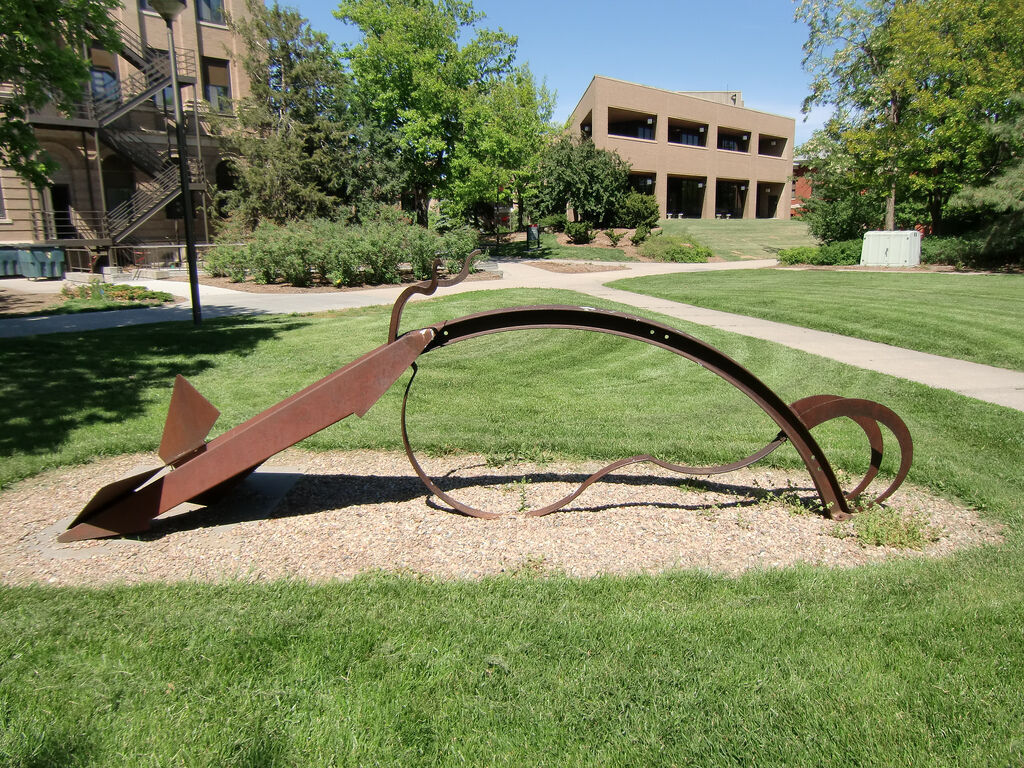 Archie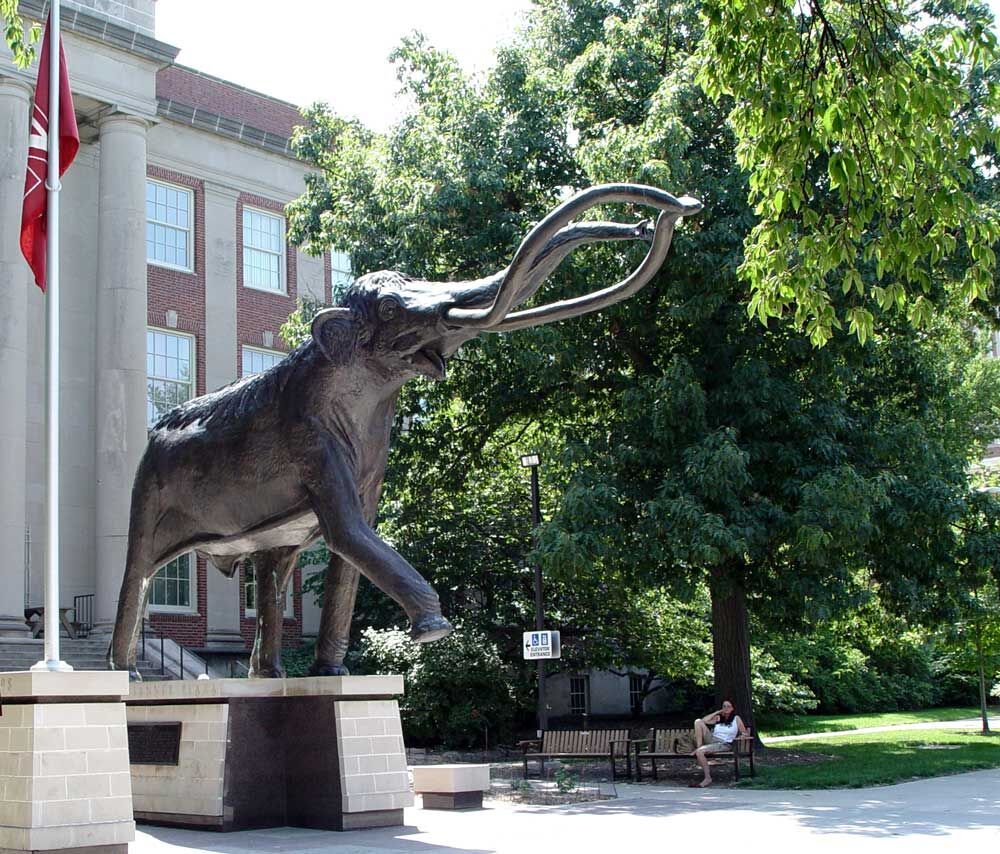 Balanced / Unbalanced Wheels #2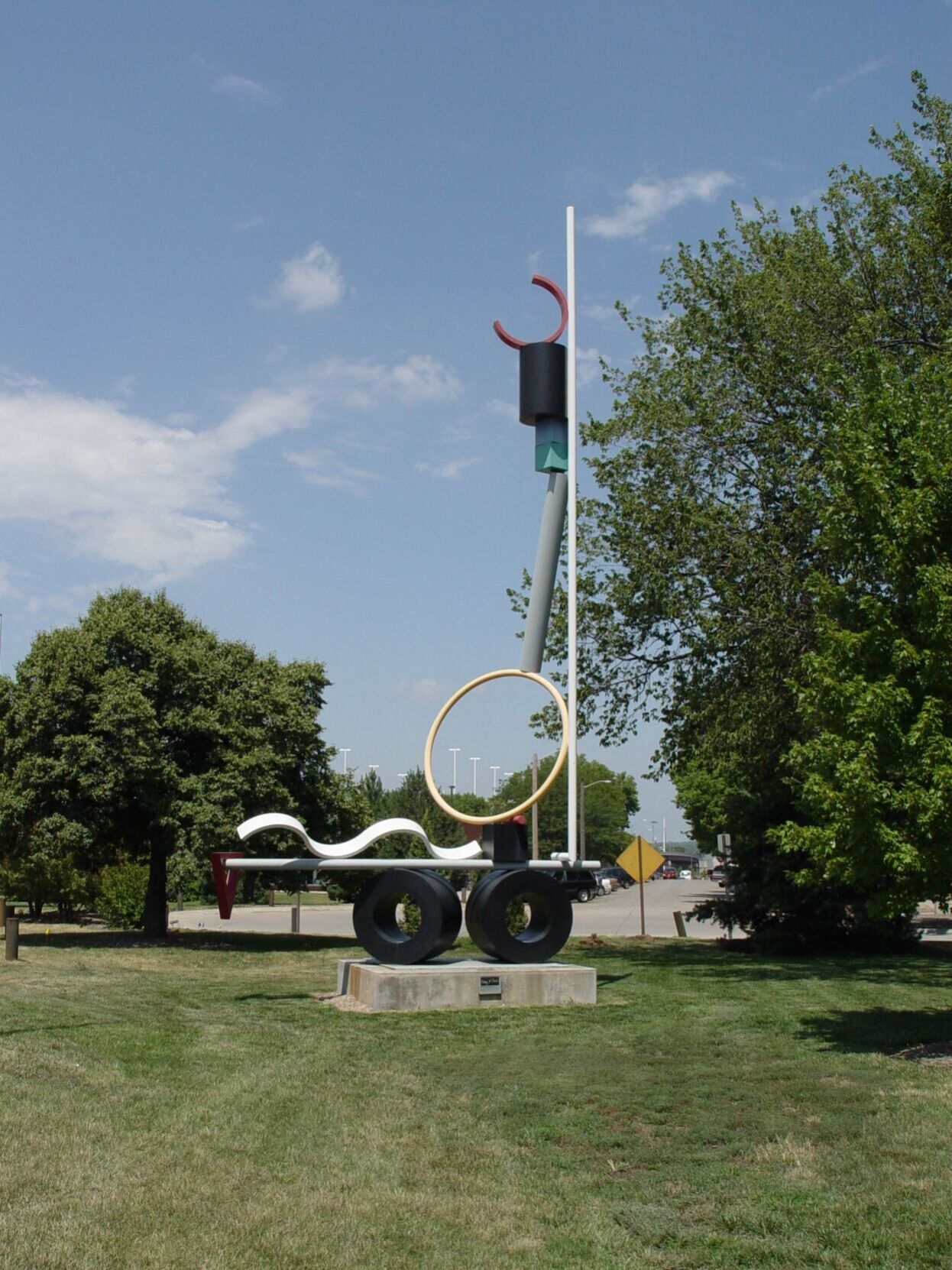 Palo Alto I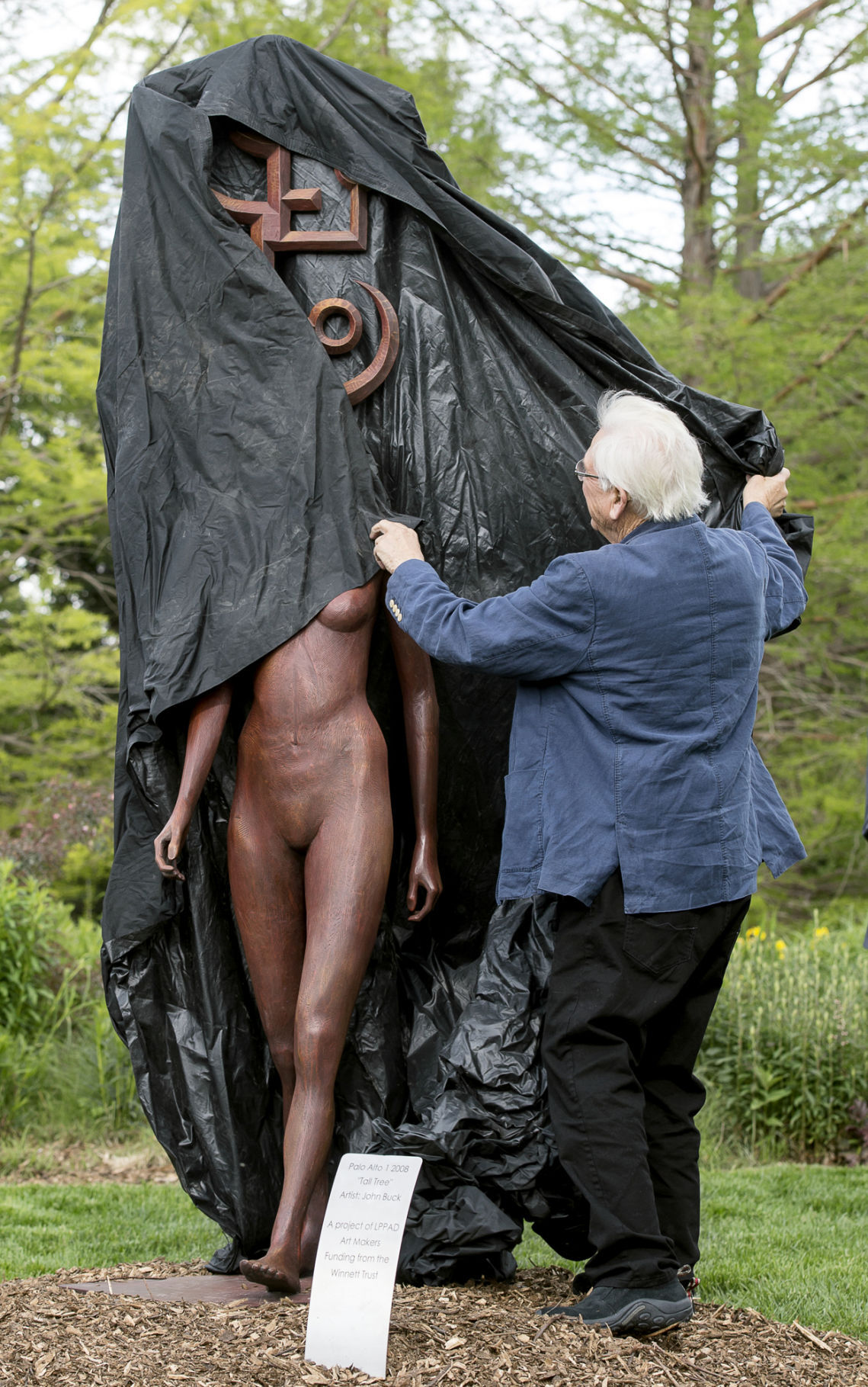 Dementia
Bop and Crazed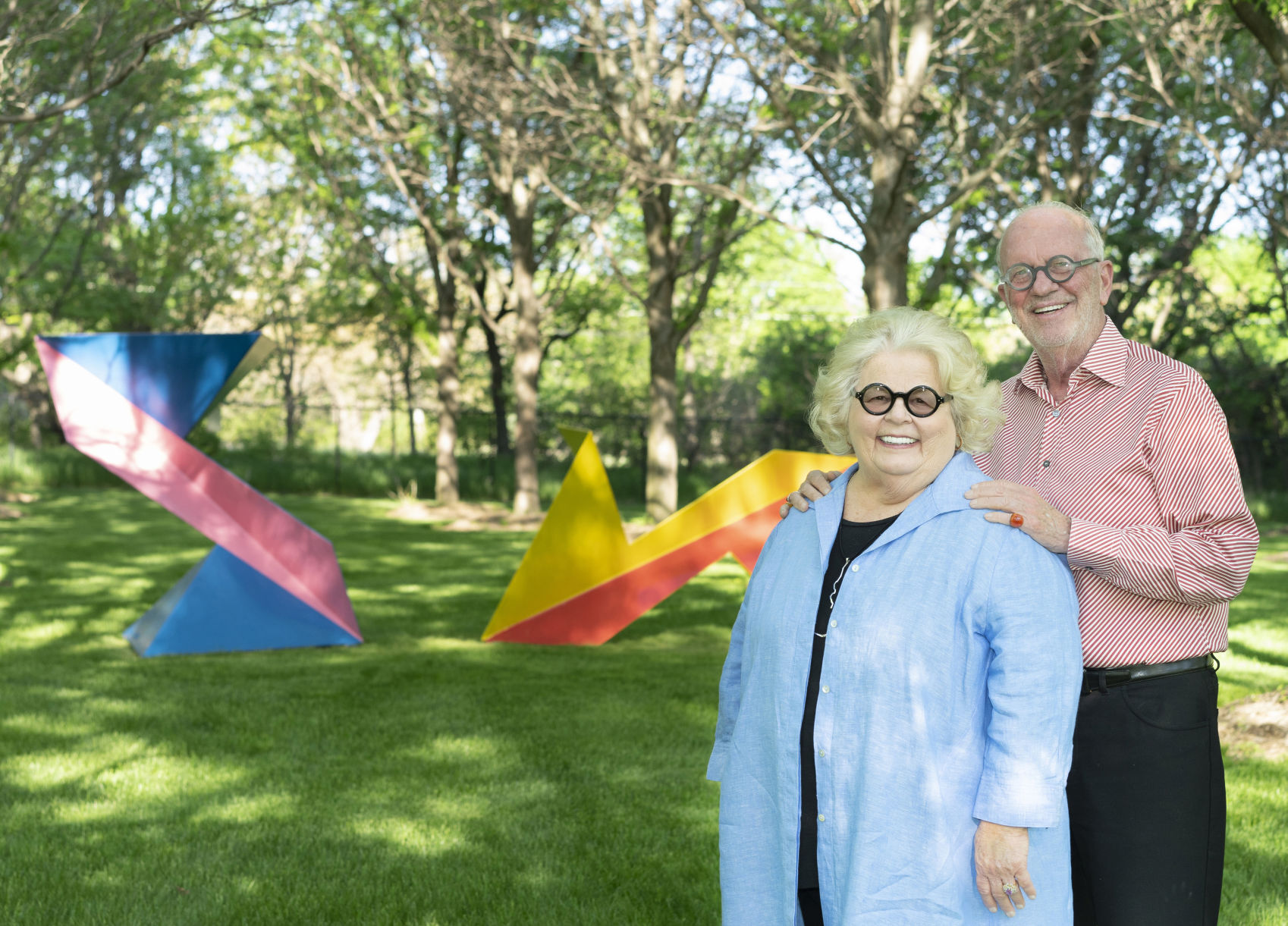 Sluice Scythe & Wedgie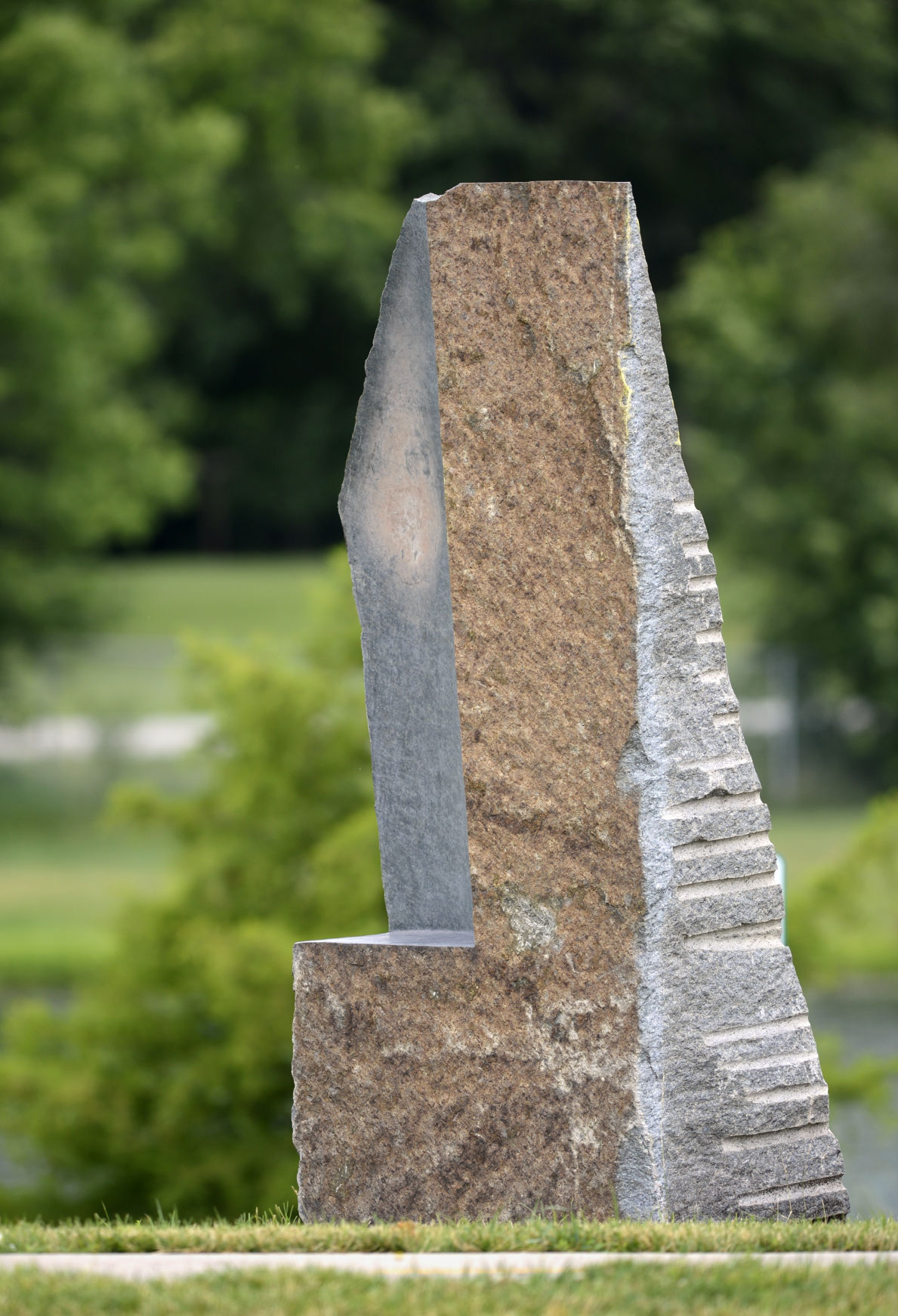 Our Community / Larger than Life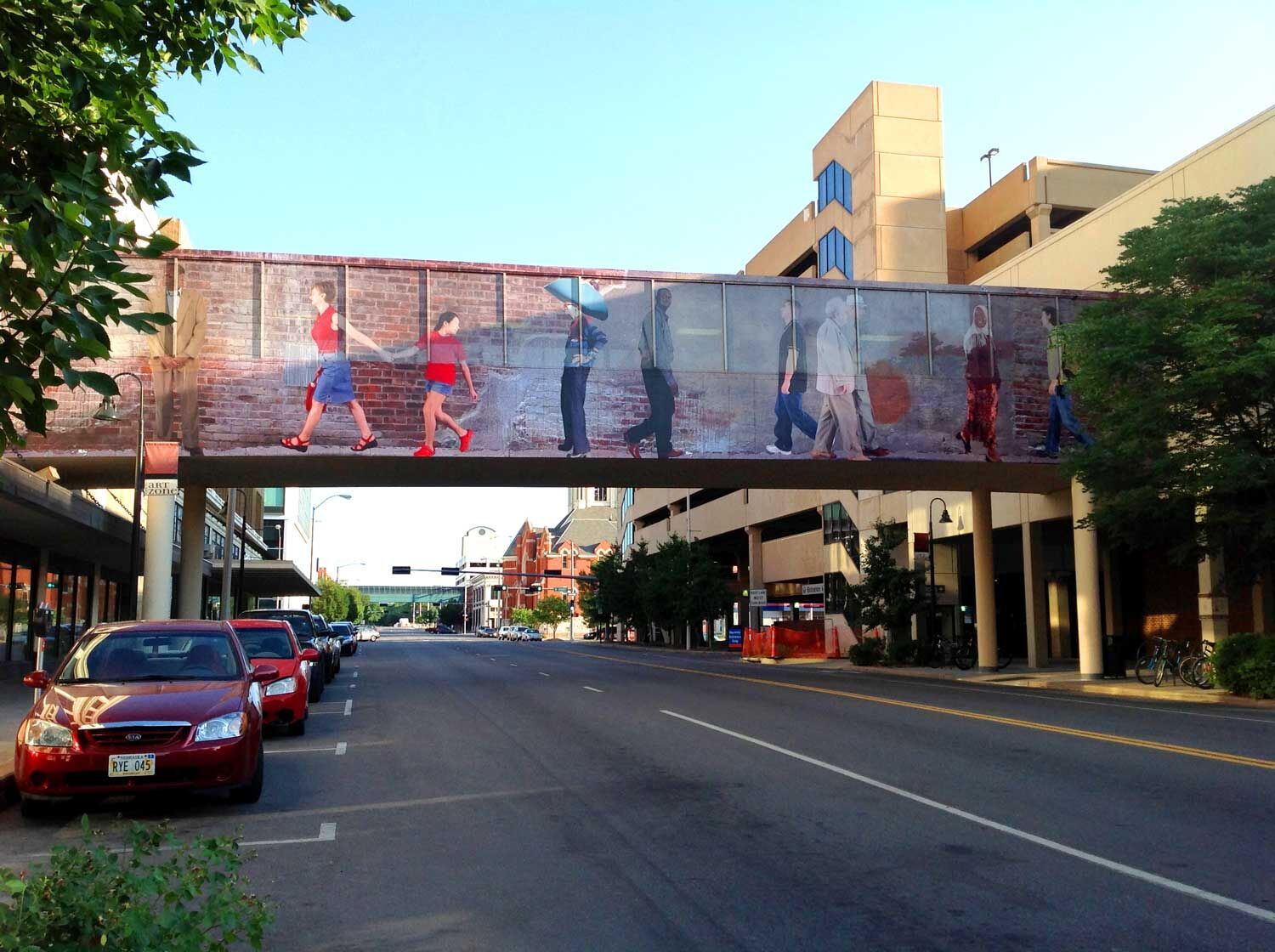 Bather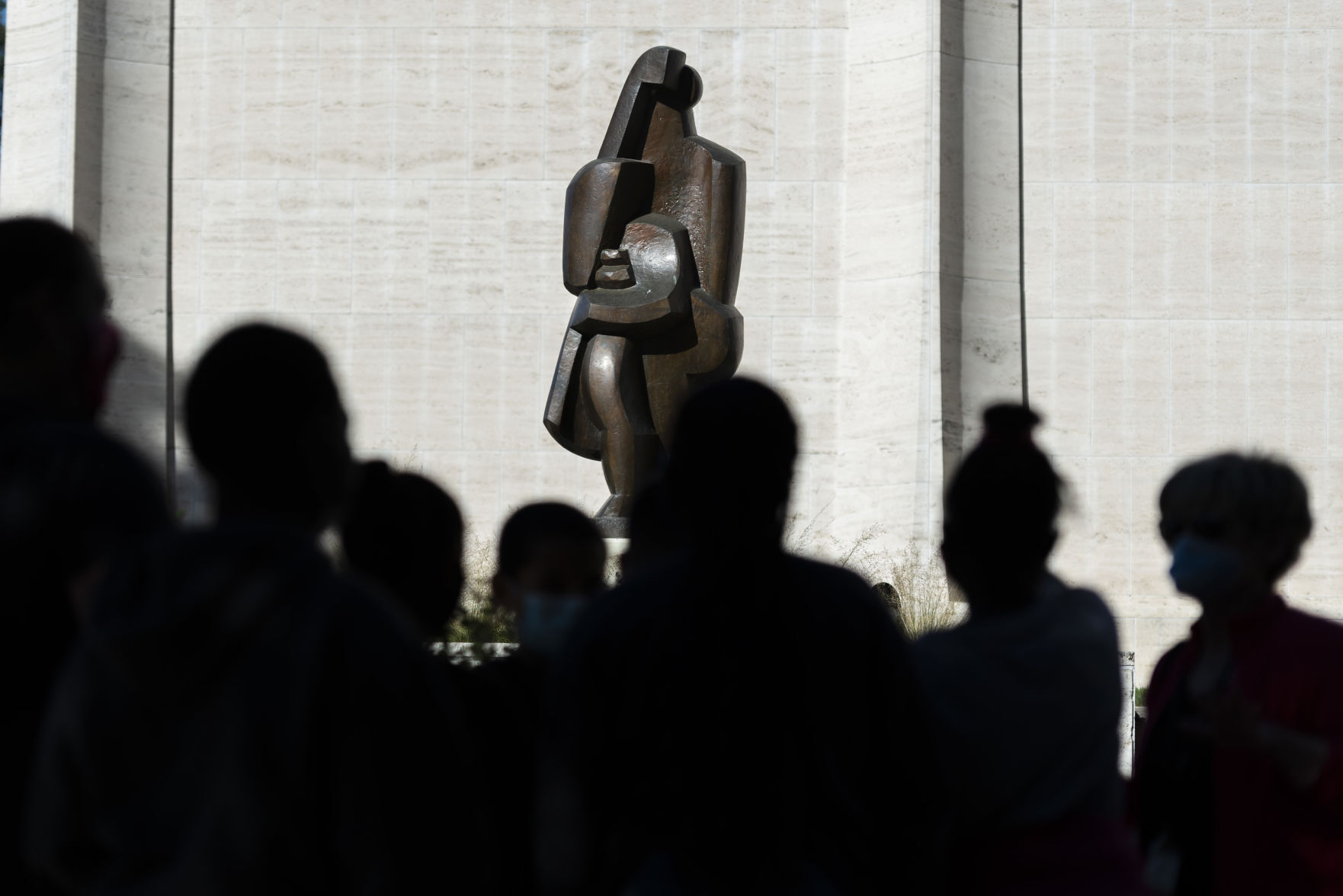 Liberty bell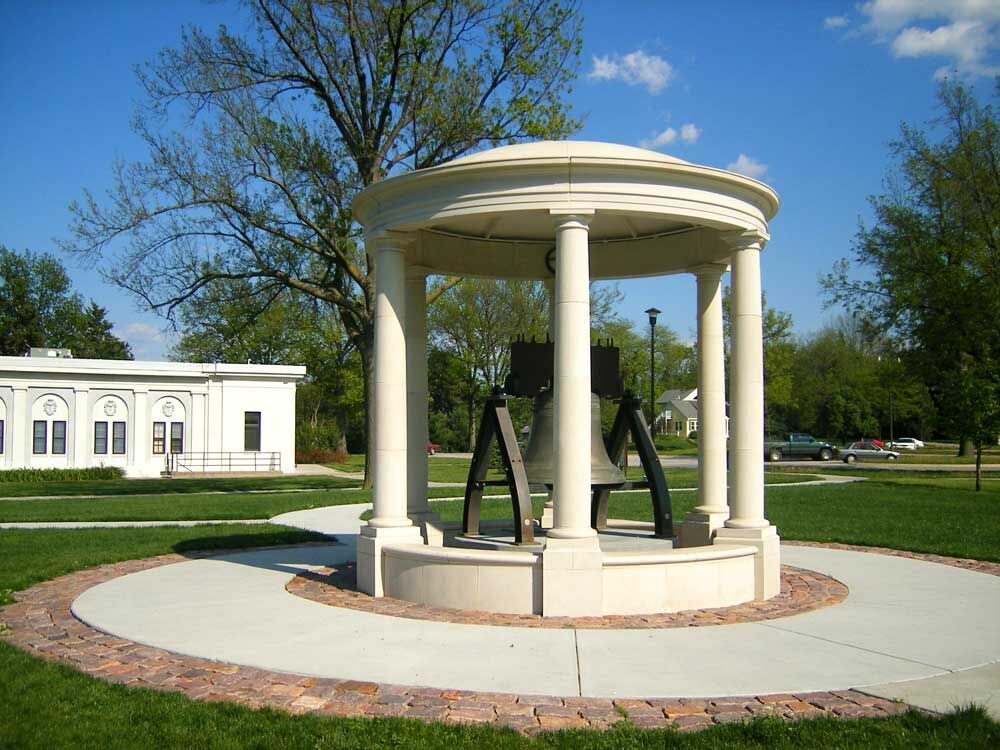 Nanticoke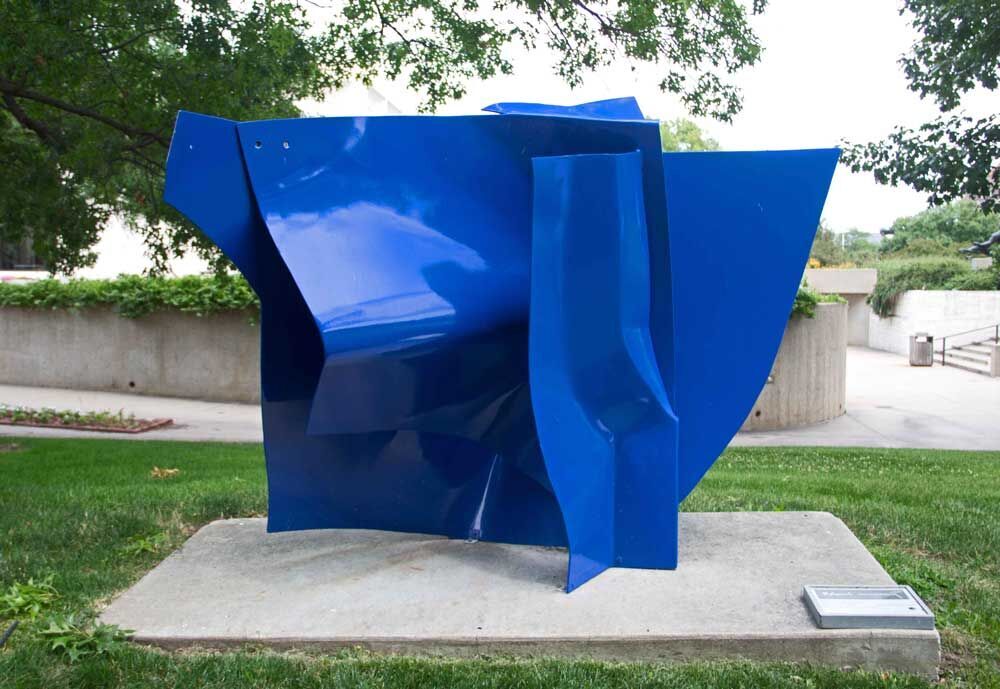 Bicentennial Cascade Fountain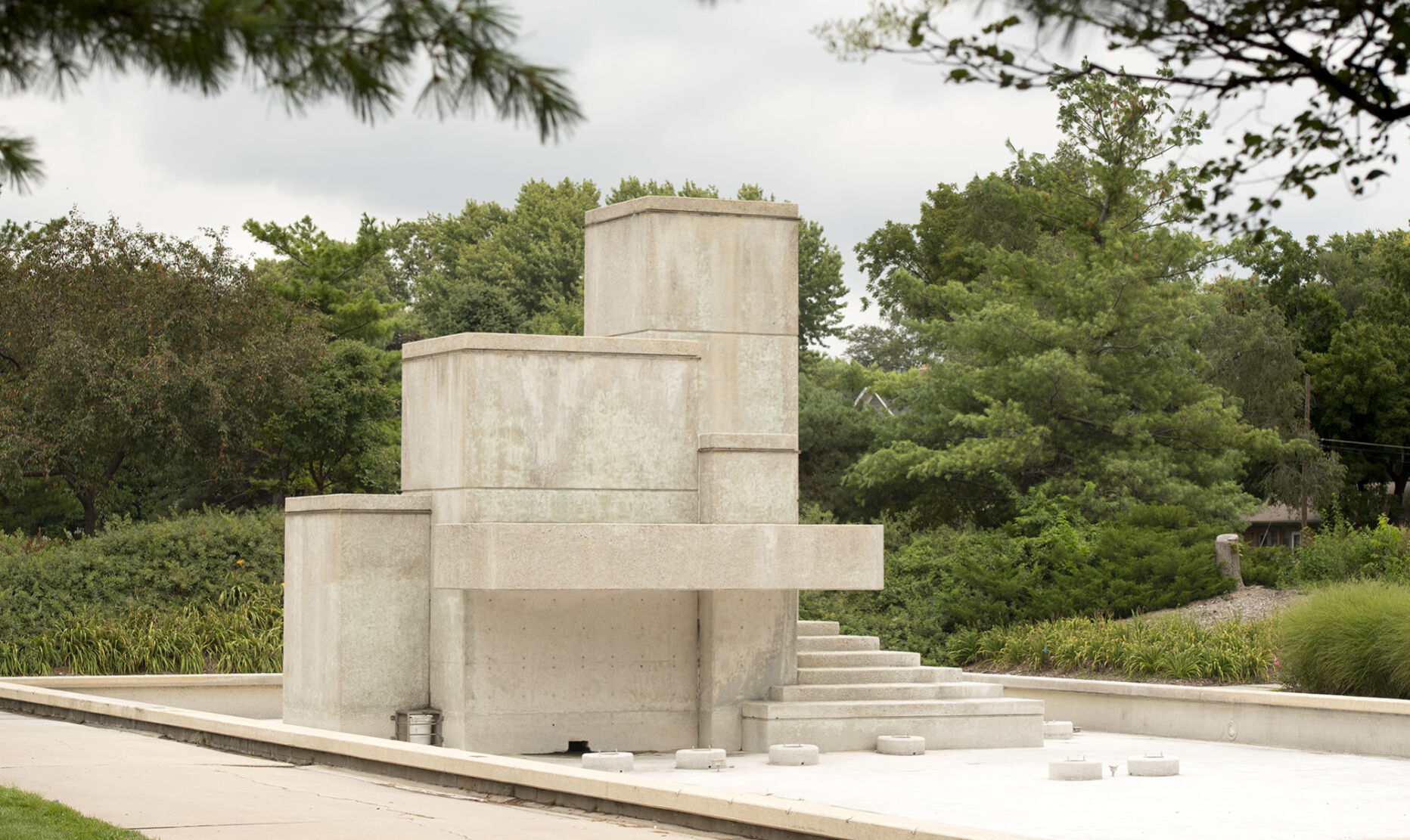 Rotary Pavilion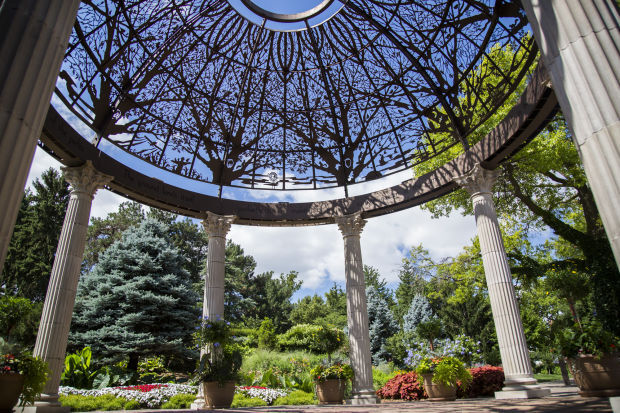 Greenpoint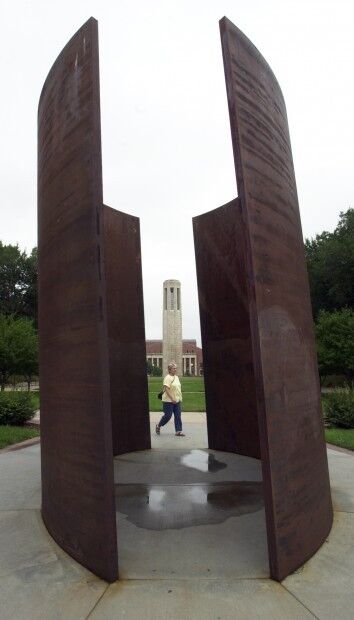 Kaneko head sculptures