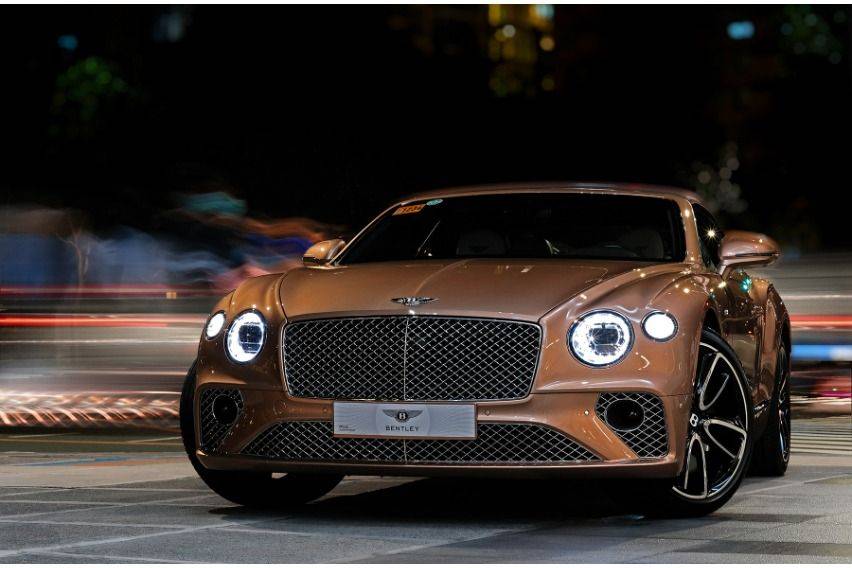 Pinoy journo captures local landscape, Bentley for 'Embrace Extraordinary'
MANILA: Filipino journalist and multimedia producer Ardie Lopez has been tapped by Bentley Motors for its "Embrace Extraordinary" storytelling campaign. 
KEY TAKEAWAYS
What is the goal of Bentley's "Embrace Extraordinary" campaign?

Bentley selected talents in the region to capture and correlate the beauty of nature and Bentley cars.
How did journalist and multimedia producer Ardie Lopez interpret "Embrace Extraordinary?"

By photographing the Taal and Pinatubo volcanoes, Lopez said he was able to imply that like volcanoes, elegant Bentley cars contain hidden power.
In the second edition of "Embrace Extraordinary," the British luxury carmaker has "selected talents around the region who have been deemed best to capture through their lenses the parallelism between Bentley design elements and the world around them," Bentley Philippines said in a release. 
Lopez took varied shots of the Bentley Bentayga and Continental GT Convertible, then correlated these with unique perspectives of Taal Volcano as viewed from Talisay, Batangas, and of Mount Pinatubo from the Sacobia River in Pampanga, the company added. 
"If you'll notice, both my landscape subjects are volcanoes. This is deliberate. I want to portray their beauty and majesty amid their environment," Lopez explained.
 "But I also want to imply the explosive power that lies beneath their surface. I think this is a quality that is similar to Bentley cars," Lopez added.
For Embrace Extraordinary, photographers and content creators were motivated to draw inspiration from Bentley's design language.
"From exquisite cut-crystal headlamps to double-diamond grille and hand-stitched quilted cabin features, Bentley cars have always been lavished by immaculate design details. These provide a rich tapestry of forms and texture from which images of natural marvels and architectural masterpieces can be assimilated," the release read.
Lopez's work also reflects Bentley's sustainable goals and practices. Bentley aims to be the first carbon neutral luxury car manufacturer by 2030, and climate positive from then on.
In its manufacturing facility in Crewe, England, which has been certified carbon neutral since 2019, Bentley has partly been relying on solar energy, using hydrotreated vegetable oil as fuel, recycling water, and cutting down on paper consumption, among other ways, to reduce its carbon footprint. 
The car marque is also offering hybrid-powered models. 
Already available in select markets worldwide, the new Bentley Flying Spur Hybrid and Bentayga Hybrid are both set to join Bentley Philippines' model range in 2022.
By combining a 2.9-liter, twin-turbocharged V6 gasoline engine with an advanced electric-motor, the Flying Spur Hybrid becomes the most efficient Bentley ever, having the capability to cover as much as 700 kilometers when fully fueled.
The Bentayga Hybrid, currently the only electrified luxury SUV in the world, is powered by a three-liter, twin-scroll turbocharged V6 petrol engine complemented by an e-motor. It can travel about the same distance as the Flying Spur Hybrid, and can also drive for about 40 kilometers in purely electric mode. 
In 2025, Bentley will launch its first electric vehicle, and the company's entire model range will be exclusively comprised of hybrid and fully electric vehicles the following year.
By 2030, every new Bentley will run on pure electric power.
Photos from Bentley Philippines, Bentley, and Ardie Lopez
Also read: Bentley re-certified carbon-neutral, uses greener measures on site