Uber-customization is the new trend sweeping home design
Real Estate

An at-home screening room? Darling, that's so last decade. We need a custom bar from Europe and a dog bowl spigot.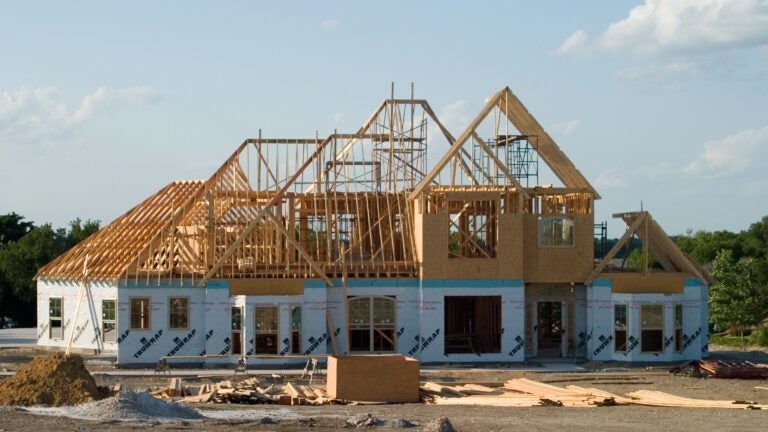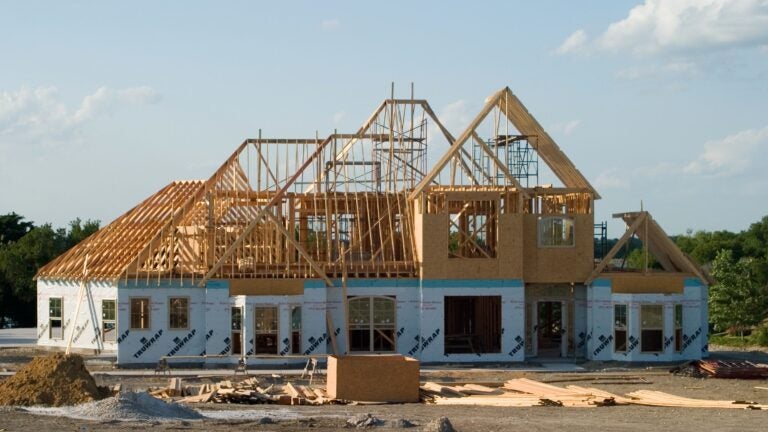 Home design trends come and go like fashions making their debut on a Parisian catwalk. Going the en vogue route can be a tricky game of interior design, as there is a fine line between trendy and impeding resale value. But owners of luxury homes are increasingly favoring customization in their palatial abodes.
The new home design trend is shying away from trends, you might say.
"It's not like you go to the design center and pick out some tables and chairs at that level," said Pamela Nicholson, a senior luxury hospitality designer at Frank Nicholson Inc., an interior design firm behind a mix of residential and hotel projects.
Instead, Nicholson's clients these days often center their design plans on a creative flourish — literally. Ultra-luxury homeowners in Nicholson's roster of clients tend to have "really phenomenal" art collections, so they often request home layouts that reflect their collections. Nicholson recently designed and implemented a layout complementing a collection featuring Georgia O'Keeffe and French artist Fernand Léger.
"Most of the work we do is custom. We sit down and draw carpets and furniture and have those made," Nicholson added. "We design cabinets and carpets to coordinate and that would be quiet and not interrupt the paintings."
For those wondering, this means furniture pieces clock in somewhere "in the big five figures" — not exactly a $2,000 sofa from a popular furniture chain store.
Customization isn't just limited to glitzy art collections guiding the aesthetic of carpeting and furniture, however. Local builders, brokers, and interior designers note that homeowners these days are making design decisions based on how they utilize a space.
Spending more time at home than usual during a global pandemic meant homeowners started viewing their humble abodes more as a sanctuary than a place to display the flashiest new interior design fad. Functionality now reigns supreme.
Even when the US economy shrank by 3.5 percent in 2020 amid the COVID-19 outbreak, home improvement spending rose by more than 3 percent, or roughly $420 billion, according to the most recent data from the Joint Center for Housing Studies of Harvard University.
"We've just become truly a more blended society," said Maggie Gold Seelig, founder of the luxury boutique firm MGS Group Real Estate. "Even if people are back to the office, they're still doing a lot more from home than they ever did before the pandemic."
Functionality and customization can range from elaborate home offices with studio-quality lighting for Zoom calls to mudrooms with build-outs tailored to that family's activities — even the furry members. Yes, that means integrated dog bowls with water spigots to make refills significantly easier.
"When I'm selling a house, I spend more time discussing and or in the mudroom than anywhere else," Seelig said with a laugh.
The kitchen is another focal point of customization in the realm of interior design and home renovation, especially for active home cooks. Laura Ciampa, founder of the home kitchen strategy firm KITCHD, consults homeowners on how they utilize their kitchen before they embark on a build-out. This method enables a dream kitchen to come to reality and usually ends up embracing functionality over fads.
"The trend is not trendy," Ciampa said. "You don't want to work for your kitchen; you want your kitchen to work for you."
For example, tall cabinets are popular but feature shelves that many people can't reach. Ciampa will listen to clients who crave these cabinets and add an element of functionality like a sliding ladder. Other touches may include islands with adjustable heights or making sure sinks are big enough for cleaning the grates found on a statement stove.
It's important to think these things out ahead of time instead of just taking the advice of someone from a showroom floor who hasn't looked at one's kitchen layout, Ciampa said. "If you're spending all this money on a kitchen, you want to be excited about it. You want to be careful about who is advising you, because a lot of people don't actually cook."
This doesn't mean she's pushing clients away from fads altogether. Outdoor pizza ovens are popular, but Ciampa reminds people of the maintenance that goes into owning one and asks them how frequently they'll be used in a typical New England winter.
"My job isn't to discourage," she added. "It's to guide people to make smart decisions."
The current fad might be functionality and customization, but this doesn't mean the home building world is entirely devoid of frequently requested luxury amenities.
Buyers of C. Stumpo Development's luxury homes increasingly favor outdoor living. Outdoor kitchens feature all the amenities of an indoor kitchen, from running water and ice machines to refrigerators. Inside, homes often have two kitchens: one for show that always stays in Instagrammable shape, while a prep kitchen elsewhere is where the actual cooking takes place. Smart-home systems control everything from starting the shower to the coffee machine.
If the home these days is a sanctuary, the primary bathroom might be the altar. Showers feature ThermaSol smart systems, which provide at-home wellness treatments with steam and other functions.
CEO Cindy Stumpo notes that bathroom build-outs are getting larger, and showers clock in at a spacious 12 by 5 feet. For context, the International Residential Code sets the minimum shower size as 2.5 by 2.5 feet.
Other developers are seeing increasing requests for luxurious build-outs in surprising places.
"People go to great lengths now to take the basement and make it look like the rest of the house," said Matt Abrams, founder of Abrams Properties. "No longer, at least in renovations, is it just a vanilla media room."
The basement is no longer just a place for storage or where you park a spare television and couch. Custom moldings typically found in upstairs living areas are now included in build-outs. Gyms, saunas, and even lightwells to brighten up the space are all part of the downstairs upgrades.
Even the at-home bar is getting a glitzy face lift.
"Bars in the basement aren't necessarily new, but these bars are next level," Abrams said. "It's not a three-person seating area. It might be someone having a bar shipped over from Europe that they saw on vacation."
It may sound like the limit doesn't exist on luxury home amenities, whether you're chasing fads or after the ultimate state of function and customization. But Stumpo cautions against getting too wrapped up in what you find on social media or in a home magazine spread.
"I have two schools of thought. One is everybody's looking at everybody's pictures of houses, and their friends are on there, and I think they all want to outdo each other," she said. "But the others are saying: 'I'm never going back to the office full time again. This is my new way of living.' Those people are making a house their home."
Send comments to [email protected]. Follow Address on Twitter @globehomes and Cam Sperance @camsperance.
Address newsletter
Get the latest news on buying, selling, renting, home design, and more.